To the surprise of many, Rugby League Live has today reported that Leeds are set to add Oliver Gildart to their squad in the coming days for the rest of the season.
The signing would not be permanent with Gildart set to join the NRL's newest side the Dolphins next season but is determined to get some game time ahead of the end of the season so he can make a late surge for a World Cup spot – something that seemed like a formality a year or two ago.
So, Gildart would be a Rhino for the rest of 2022 and would likely take on the number 34 shirt last worn by fellow centre Jack Broadbent who has recently left in one of the moves which makes this transfer possible as does the departure of Alex Mellor and Jack Walker's loan to Hull FC.
However, it is believed that Leeds still don't have the cap space to make the move and that one player is likely to move on before Gildart can join.
That player is most likely Liam Sutcliffe. Since last week, Sutcliffe has been linked with a move away with Hull FC emerging as likely suitors.
Sutcliffe is not only tied to the club next year but also in 2024 meaning either Hull would have to pay a fee for him or that the two clubs and the player would have to agree the departure of a player who has spent a fair chunk of his life at the club, his entire life as a supporter and made his debut back in 2013 and was set for a testimonial next year which will now likely not come.
But is this the right move?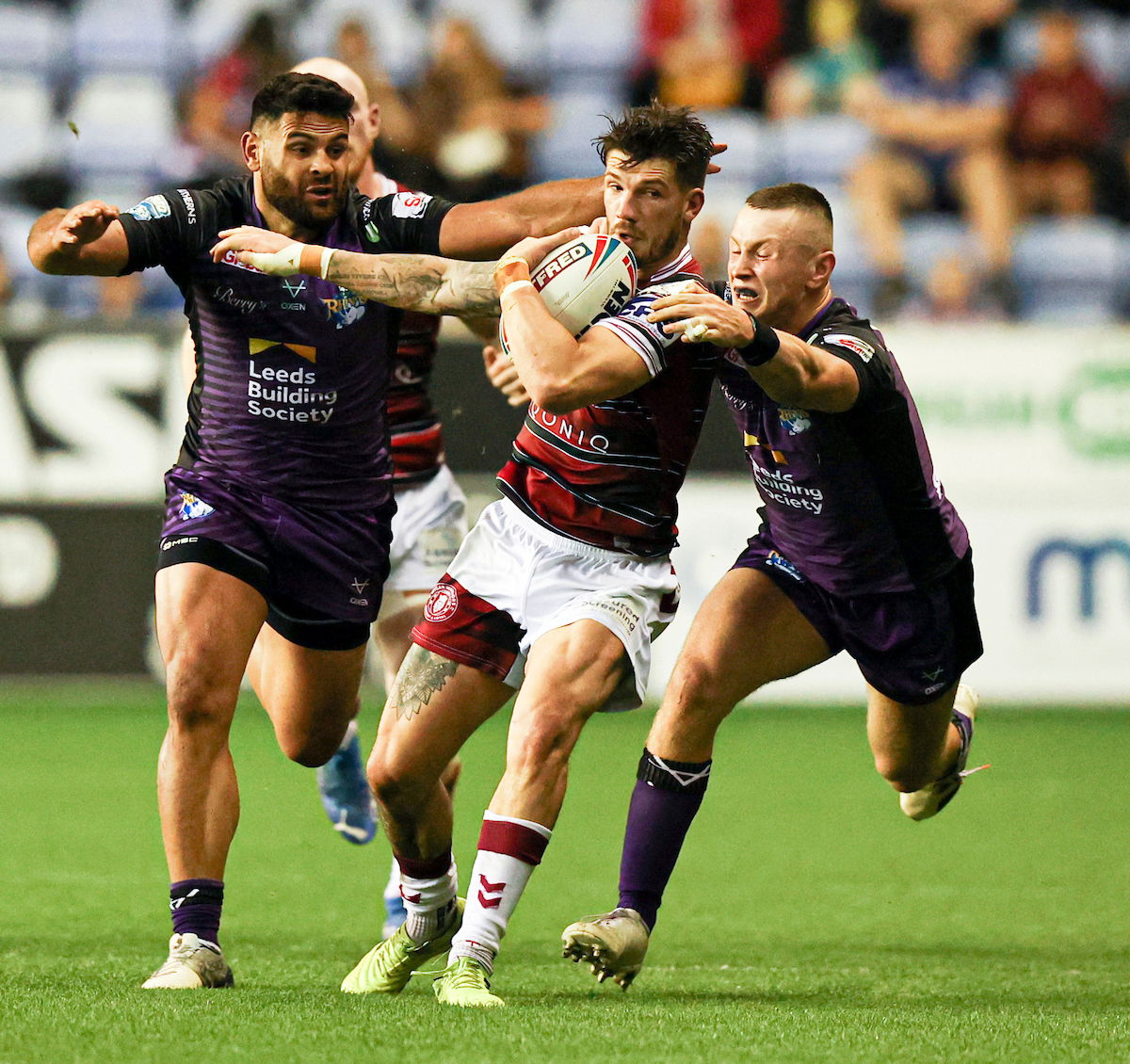 Verdict
The short answer would simply be no for me. Oliver Gildart is a fantastic player and in the same bracket as star centres like Leeds' Harry Newman and St Helens' Mark Percival.
He's played against Leeds in a Grand Final in 2015, been crowned a Super League Champion twice and is an England international coming up with one of the best international tries I've ever seen back in 2018 against New Zealand.
The fact he'll still be in the NRL next year also underlines his quality and what former England boss Wayne Bennett thinks of him but is it worth losing Sutcliffe on the back of other exits to bring him in? I can't say it is especially with the form Sutcliffe has shown in the last two games with two tries and plenty of assists.
He's always had a good combination with Ash Handley too given their great friendship. The pair were key to the 2020 Challenge Cup Final win after all.
Further, Leeds already have strength in the position in Tom Briscoe, Max Simpson, Rhyse Martin and Levi Edwards so even if moving Sutcliffe away is the right move in terms of recruitment perhaps there's better ways of using the cap space namely by bringing in a prop especially with Tom Holroyd suspended long term and with the availability issues Leeds have had in this role as it is.
Besides I think most would say it is the middle of the field that separates Leeds from the likes of St Helens and Catalans.
Overall, I'd be excited to see Gildart in a Leeds shirt especially should his debut come against former club Wigan, but this move benefits him far more than it appears to benefit the club.
A strange one for sure.