Yesterday, the surprise news that Leeds were hoping to add former Wigan star and current Wests Tigers centre Oliver Gildart to their squad took many by surprise when it was released by Rugby League Live.
Especially, as it was revealed that Leeds would only be signing the centre for a year before he returned to the NRL to join their newest club the Dolphins.
It would be a move that would mainly benefit Gildart himself. After a difficult start to life at Wests, it would give him the chance to show Shaun Wane that he should still be included in his England squad for the World Cup.
What's even stranger is the fact that Leeds seem set to move someone else on to enable this move to happen with the Rhinos facing a salary cap shuffle to acquire his services.
It had many Leeds fans flummoxed yesterday especially as the player expected to leave is Liam Sutcliffe despite his fine form recently. He's been linked with a move to Hull FC.
However, something bigger seems to be at play here. If Leeds wanted Gildart and were happy to move a big earner in the same position on to secure Gildart for the rest of the year, would it not make more sense for Tom Briscoe to be the man in question?
Unlike Sutcliffe whose contract runs until 2024, Briscoe's deal expires this year and he's expected to leave at the end of the season anyway.
So, it seems the decision to offload Sutcliffe may be about freeing up cap space moving forward rather than in the here and now especially with a rumour emerging that Wests themselves would pay the majority of Gildart's salary.
This indicates that maybe there's another transfer target looming behind the smokescreen that is Gildart's temporary move. Perhaps a transfer target that is exactly what Leeds need.
The Gildart-Thompson connection
It's been well publicised the friendship which ties Oliver Gildart and Luke Thompson together despite the fact they played on opposite sides of perhaps the biggest derby in Super League: Wigan-Saints.
When Gildart moved to Wests, one of the first people he met up with was Thompson and later the the Sydney Morning Herald reported that Gildart was trying to tempt Thompson to Wests.
So, could they be about to reunite at Headingley?
Thompson has been in the country recently for personal reasons with a suspicion that those personal reasons may prompt him to look to move back to the UK with a move back to Super League now thought to be likely despite major success in the NRL.
Therefore, it is not out of the question to assume that Leeds' decision to move Sutcliffe on and their willingness to bring in Thompson's good friend Gildart on a short term basis with little benefit to the club moving forward could be a ploy to tempt Thompson to Leeds.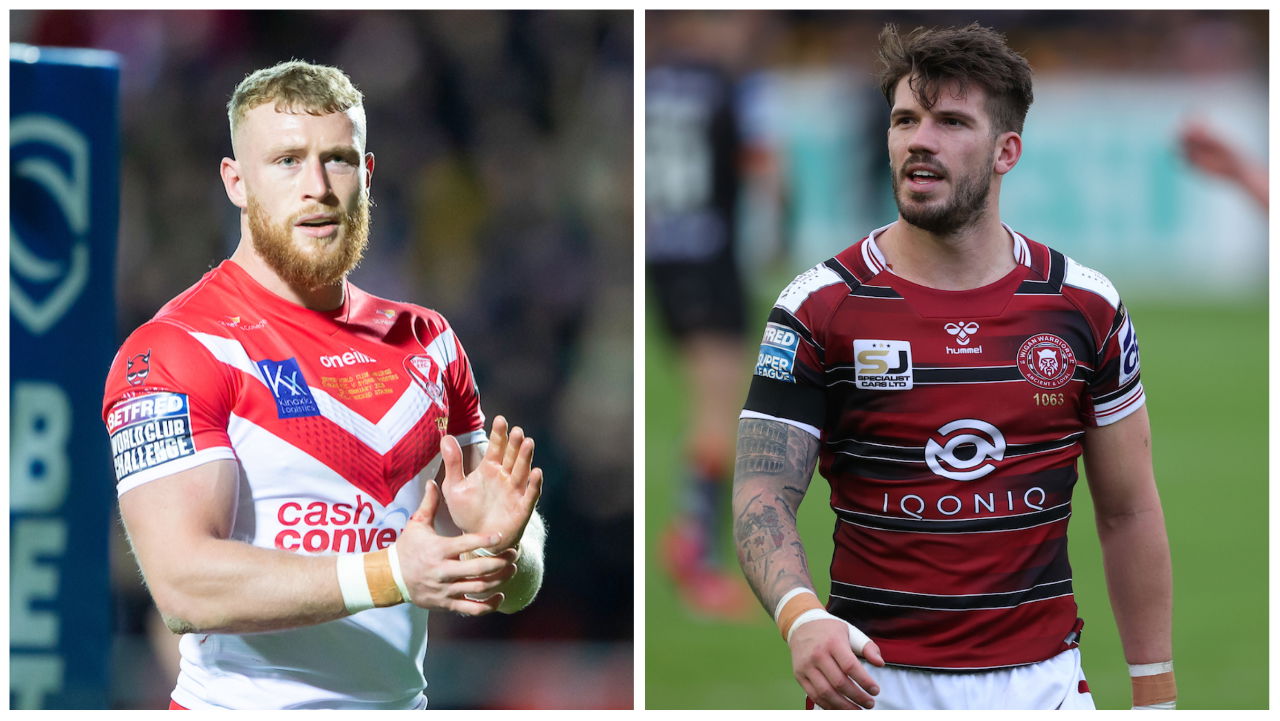 The puzzle
This of course is mere speculation but it has to be said, Gary Hetherington must have a plan on how he wishes to use the cap space freed up by the supposed departure of Sutcliffe meaning that even though Gildart's short term move may seem bizarre, it seems to be part of a bigger whole.
Whether the endgame of this puzzle is Thompson remains to be seen?