Sky Sports EFL presenter David Prutton is these days almost unrecognisable from the man who had a Jesus-like appearance during a three-year stint at Leeds United in the late noughties. During his time at Elland Road, Prutton became a huge fan-favourite and was instrumental in the team that recovered from a 15-point deduction in the 2007-08 season to reach the League One playoff final at Wembley Stadium. He would go on to play 67 games for the Whites, and is still remembered fondly in West Yorkshire for being a shining light in a tough period in the club's history.
Prior to signing for Leeds, Prutton was touted as a future England star when he broke into the Nottingham Forest team at the age of 17 in the late 1990's. The Hull-born midfielder shone during his early days at the City Ground, coming through the club's academy to make an impressive 155 appearances for the Championship club before his 22nd birthday. He was also a regular in the England under-21 setup and in January 2003 he made his big move, signing for Premier League Southampton in a deal thought to be worth around £2.5 million. It was a move that didn't quite work out though as a mixture of bad discipline, injuries and changes in manager, combined with Saints relegation to the Championship, saw Prutton released at the end of the 2006/07 season.
"That was a tough time for me," Prutton said, speaking exclusively to The Leeds Press. "As the saying goes, you are only as good as your last game, your last season, and my last season wasn't good. We (Southampton) had been relegated, I was struggling with injuries and I was shipped out on loan back to Forest. Even though things went okay back there, it again ended badly. I knew I was still able to cut it, but I had lost my way with ill-discipline and I got a bad name for myself, especially when I got the 10-game ban at Saints. I probably expected I would re-sign for Forest at the end of my contract with Southampton but I was sent off in the biggest game of the season in my loan spell, so that put them off.
"I was worried nobody would come in for me, well at least somebody half decent. Ironically Leeds at the time, as a club, they were probably in just as much of a mess as I was, so it was a match made in heaven really. Dennis Wise was the manager, he was a similar player to me in his day, he played a bit on the edge and was a hard-tackling midfielder. I think he saw a bit of himself in me, he knew I needed a chance, I was free and I wanted to still play for a big club and work myself back up to the top. It ticked all the boxes really because even though I knew Leeds were having problems, it was still Leeds United."
Prutton was part of a massive squad overhaul at Elland Road, with many predicting Leeds would be involved in a relegation battle with their 15-point deduction, but it didn't play out that way. The Whites won their first seven games to coast out of the relegation zone and on to a positive points total, they would be unbeaten in their first 13 games of the season and were soon in promotion contention. Prutton was instrumental to that and he would go on to become a cult hero at the club, not only for his consistency in starting 40 games and helping Leeds to a playoff place, but for his new look. Now sporting long hair and a beard, Prutton became known as 'Jesus' in West Yorkshire, with chants of 'Jesus, Jesus, Jesus' coming from the stands at Elland Road. He was a fan-favourite on and off the pitch, something the Sky Sports' presenter is still proud of to this day.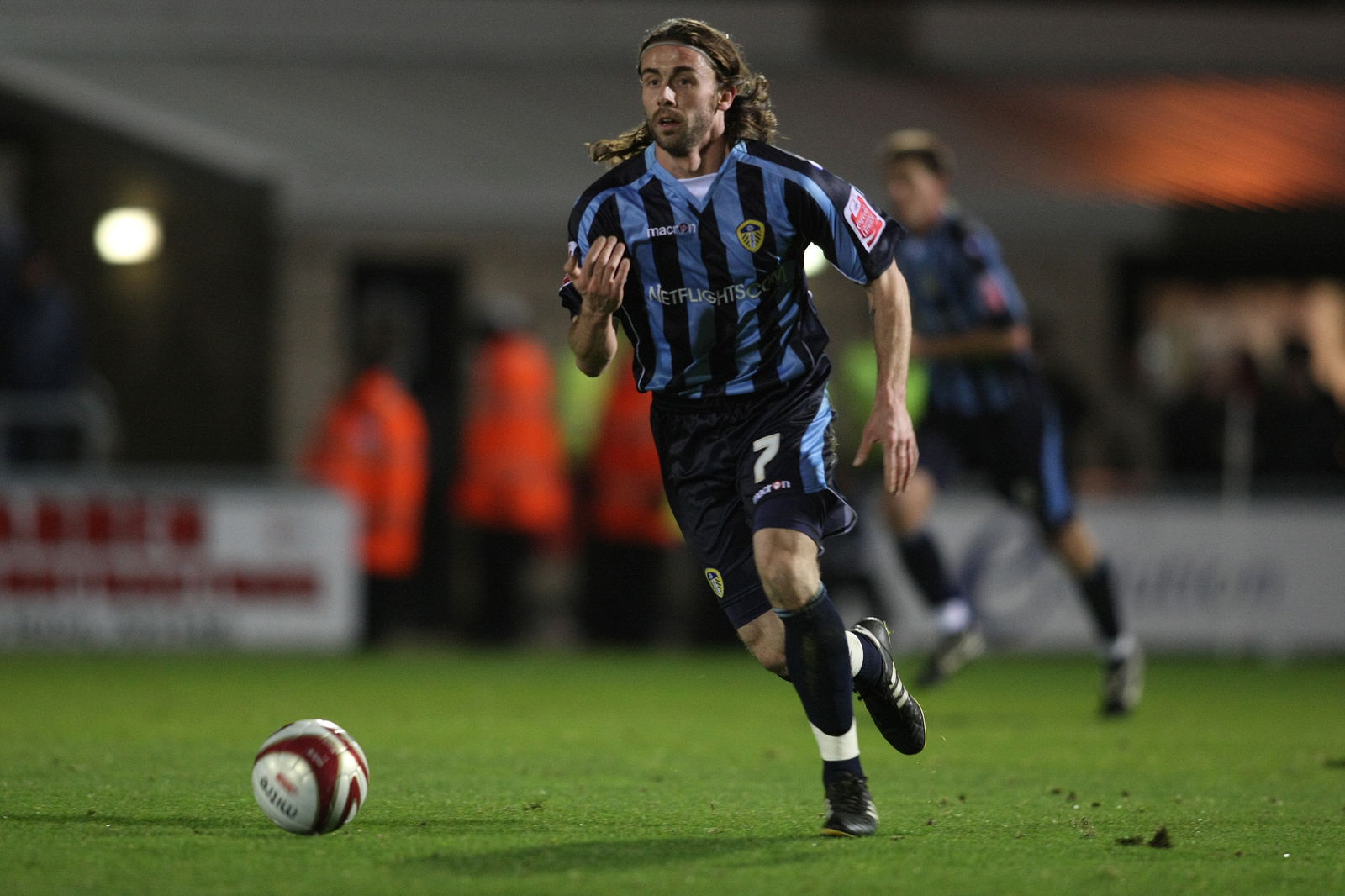 "I loved my relationship with the Leeds fans and they loved that chant. I would be walking around the city and someone would chant it at me. It was just a phase I went through and because of the chant I felt inclined to keep the look. That was a great season from us. I think we deserved promotion. We won a lot of games but when Dennis (Wise) left halfway through the year to go to Newcastle, that threw us off a bit. Gary McAllister came in and we reached the playoff final and lost to a good Doncaster team. They were better on the day and we missed some big chances. I was gutted because that was a great season and to get promoted would have been incredible having started on minus 15 points. Getting to Wembley was a great achievement though with all the turmoil going on behind the scenes, and we had a great team with players. The Leeds fans are incredible, they filled Wembley that day, they were always great with me and I love going back there."
The 2007-08 season would be as good as it gets for Prutton at Leeds with his game-time dropping considerably when Simon Grayson took over midway through the following season. It led to his departure in February 2010 to join fellow League One side Colchester United after he was released from his contract at Elland Road. Ironically Leeds were promoted just four months later, but Prutton says he has no regrets about the timing of his exit and says he was pleased to see his former teammates finally make it out of the division.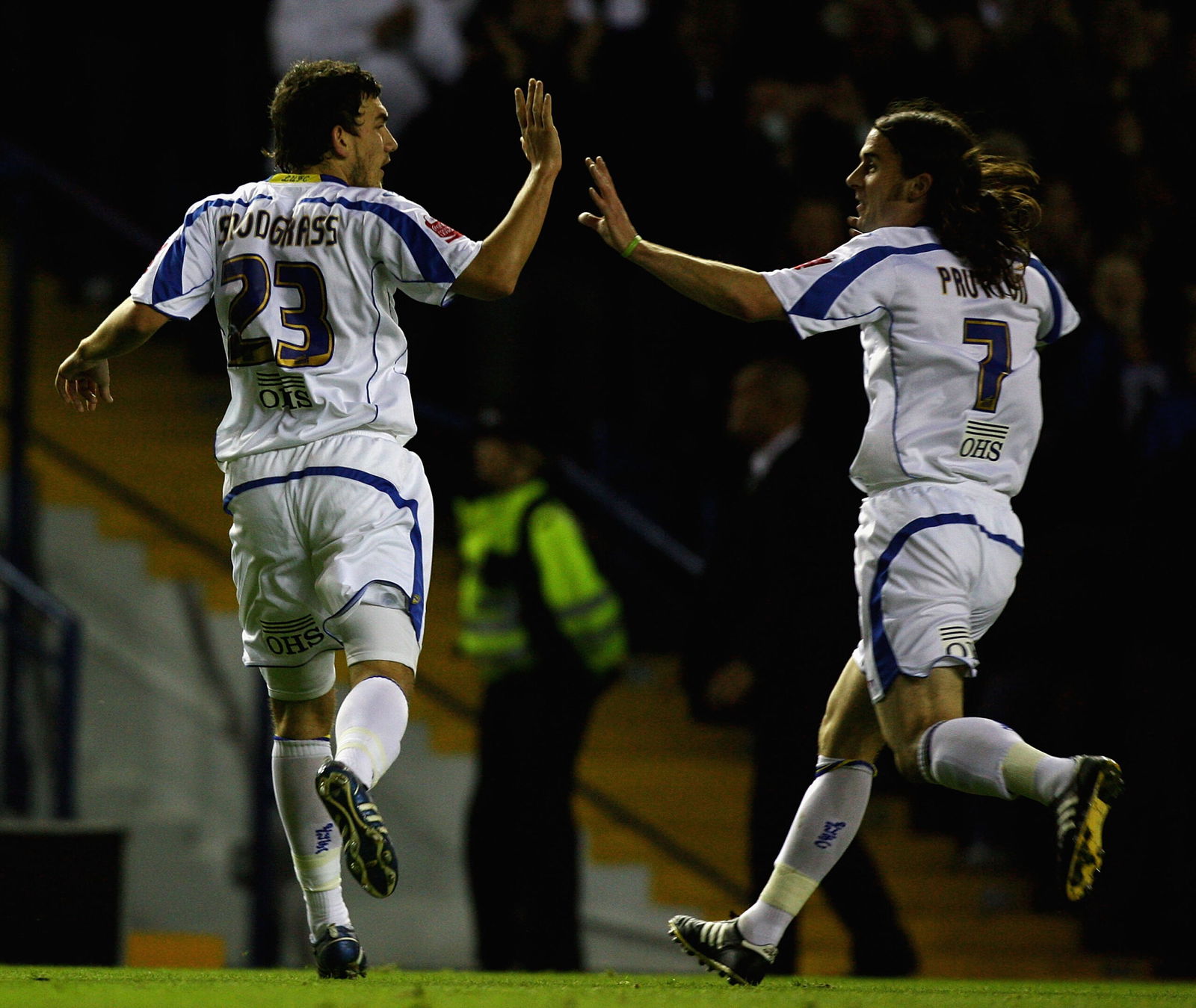 "Simon came in and there was a growing number of midfield players at the club. By the time I left there was Jonny Howson, Bradley Johnson and Neil Kilkenny all in the central midfield. My Leeds career probably did end with a bit of a whimper, but that's football. It can happen to any player at any point and I wanted to be playing, and the only way to do that was to leave, so I pushed for a move away and I got it. That turned out to be a good season for Leeds so clearly losing me made no difference. I played for quite a few clubs after I left Leeds, Sheffield Wednesday was one of them, they had a big fanbase and great support, but what Leeds were doing in League One while I was there, it was obvious this was a real powerhouse of English football who had fallen and were always going to get back. I was happy to see them go up that year and I'm happy to see them back in the Premier League now, I just hope they continue to build towards the very top, because it's a fabulous football club."