Kyle Bartley only spent one season on loan at Elland Road, but as far as one-club, one-season loan deals ago, it's probably one of the best in Leeds United's recent history. The then 25-year-old centre-back had failed to break into the starting line-up of parent club Swansea City, who were flying high in the Premier League at this point, making only a handful appearances for the Welsh club since signing from Arsenal some four years earlier. It led to Bartley seeking move away from the Liberty Stadium, having previously spent time on loan at Sheffield United and Rangers.
Step forward Bartley's former teammate and coach Garry Monk, with the Swansea City legend now the manager of Leeds. It was a match made in heaven with Monk building a new squad at the West Yorkshire club and Bartley seeking his big career break at one of the biggest club's in English football. It was a move that also led to a major transfer arriving at Elland Road, with the Whites signing Bartley's long-time friend Luke Ayling following his recommendation to Monk. Speaking exclusively to The Leeds Press, Bartley recalled how it all happened.
"I was one of a few of the Swansea boys that followed Garry to Leeds," he said. "I didn't anticipate it going so well and I was definitely settled a lot more when Luke came in. That came out of nowhere really. Me and Luke were best mates coming through the Arsenal academy and our paths had obviously separated. Gaetano (Berardi) was playing right-back and he got badly injured in the opening game against QPR. I told Garry to go get Luke from Bristol City. I'll be honest, I didn't expect anything to come of it, then I see he's signed for £200k.
"Next thing me and Luke are living together in Leeds, and to this day they are still some of the happiest days I've had in football. I remember Sky coming to where we lived and doing a feature on us and it was such a good time. Luke did incredible when he came into the team. I think he played every game. By the time Gaetano came back he had to play left-back because Luke was so good. I mean he's still smashing it now and I don't think I've seen him have a bad game for Leeds. I may have a future as an agent on this evidence because I doubt Leeds have done a better deal since."
On the pitch, Bartley and Ayling combined to form a solid defensive unit alongside Berardi and fellow loan signing Pontus Jansson. It saw Leeds concede the fourth fewest goals in the division on their way to a promotion challenge. Bartley himself was playing arguably the best football of his career, showing superb composure in defence while also providing a useful threat going forward from corners. It saw him net six league goals, ending the campaign as the club's second top scorer behind striker Chris Wood. He also captained the side numerous times in the absence of Liam Bridcutt. It was a season that ultimately ended in disappointment though, with a poor end to the season costing the team a place in the playoffs.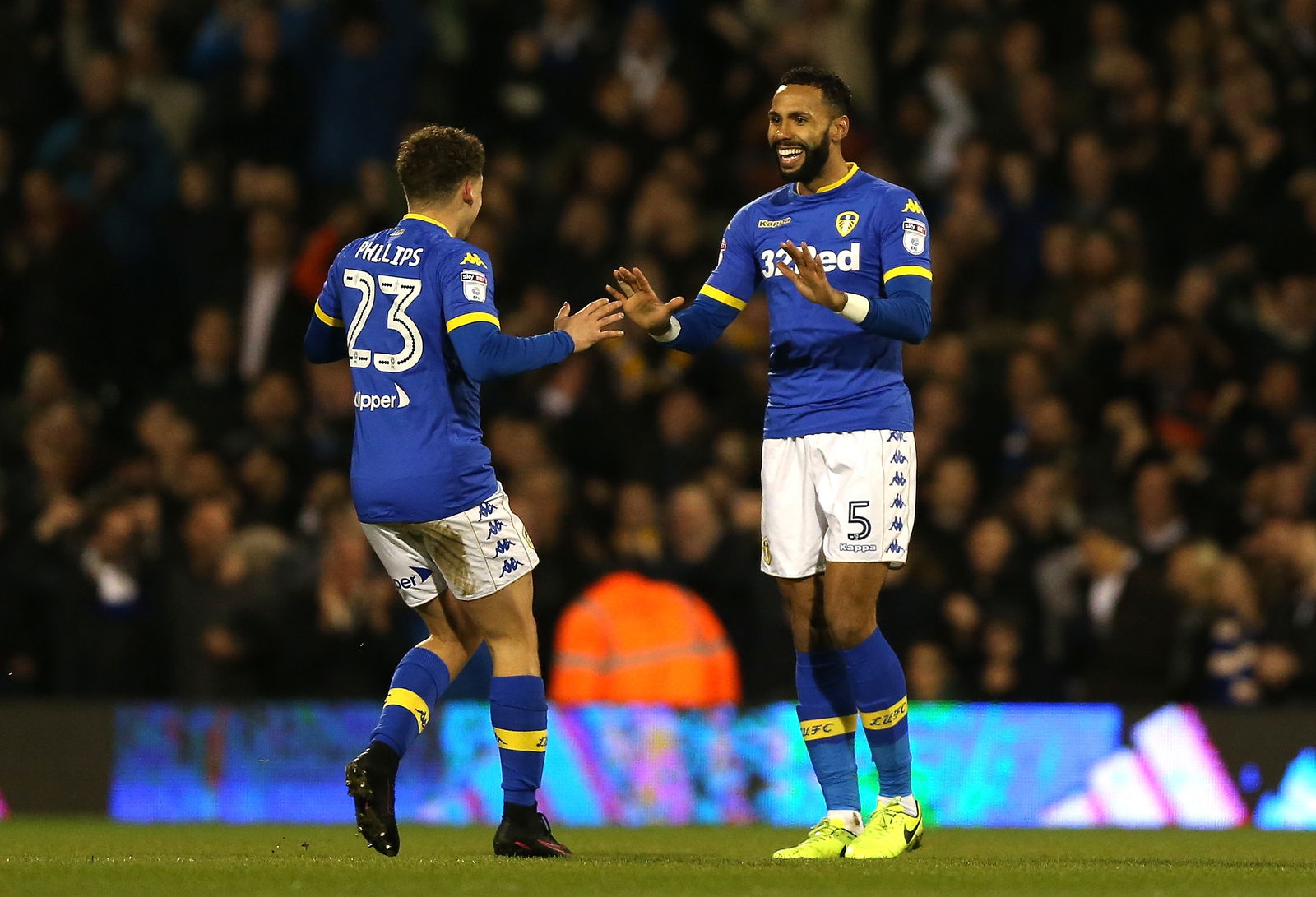 "There were times in that season when I thought we were too good not to go up," admitted Bartley. "It was around November or December we got into the top six and I think we stayed there up until three weeks before the end. I don't think we ever considered dropping out of the playoffs. In the changing room we were all talking about pushing for the automatic places. It wasn't like we were were clinging on to sixth, we had spells in the top three, top four. I don't remember dropping below fifth if I'm honest. I think it was around March time we played Brighton at home. Newcastle and Brighton were the best two teams in the league, but we believed we were just as good. We beat Brighton 2-0 that day and I thought we were going to do it.
"From that point until the end of the season I think we won one game. I'm not sure what happened but the Championship is a tough league and once the automatics were out of reach, we became flat. All the top teams started to win and we just lost momentum. I think we lost the odd fifty-fifty game 1-0, I remember losing at Burton Albion and then I though we were in trouble. It was gutting to be honest. The fact I never came back as well makes it harder to think about now, because we had such a good team unit and we definitely had the players to get out of the Championship that season."
As it was, Bartley would return to parent club Swansea at the end of that campaign and following Monk's exit from Leeds, any possible deal to take him back to West Yorkshire was dead in the water. Impressed by his form while on loan at Elland Road, Bartley signed a new four-year deal on his return to the Swans to seemingly secure his long-term future in Wales. However, he would go on to have an injury-hit campaign and a change in managers resulted in his sale to West Brom ahead of the 2018-19 Championship season.
"My first season at West Brom we were in a battle with Leeds for promotion. As luck would have it we both missed out on the automatics and then lost in the semi-finals of the playoffs. I missed the league game at Elland Road that season through injury but I went back the following season and well, I don't know if you remember but I scored an own-goal and we lost 1-0. Both teams obviously got automatic but they were much better in the Prem than us last year. They hammered us a few times and we obviously ended up going down.
"I'm hopeful I'll get to play in front of the fans at Elland Road again one day. I loved my time at Leeds. The fans, the atmosphere and that group of players we had, it was a memorable season for me. Playing alongside Pontus (Jansson) and Coops (Liam Cooper), it really helped develop my game. The fact I became captain as a loan player as well makes me proud. I don't think that is something that happens very often at any club. I remember playing Liverpool at Anfield in the League Cup, walking out as Leeds captain for that fixture which has such a long history was special.
"There was a big part of me that thought I would end up back at Leeds when I left. Me and Luke (Ayling) are still in touch, we are still close and he's always joking about me coming back, saying he will return the favour and keep recommending me to the manager there. I regret that we didn't manage to get promoted that season but that's football. I'm hopeful I'll be able to become a Premier League player again. I'm getting on a bit now. At least I'll always have my career as an agent when I retire," Bartley joked.