Liam Bridcutt is still going strong at 33. The defensive midfielder has played in the top four English divisions and is currently plying his trade at Lincoln City in League One. Having started his career at Chelsea, he went on to play for Brighton and Sunderland in the Premier League, amassing 30 appearances for the Black Cats in England's top flight. But after falling out of favour at the Stadium of Light, Bridcutt arrived on loan at Leeds United in November 2015.
He was one of the first signings made by new manager Steve Evans who was looking to put his own stamp on the team after taking over from Uwe Rosler. Leeds were underachieving in the league as they sat towards the bottom end of the Championship, and the appointment of Evans was not the most popular at Elland Road with the fans losing patience with maverick Italian owner Massimo Cellino. Speaking to The Leeds Press in an exclusive interview, Bridcutt reflected how his move to West Yorkshire came about.
"I had been playing regularly at Sunderland under Gus Poyet," he said. "But when he left I knew things would change. I had some injury issues and I was out of favour. Big Sam (Allardyce) was in charge and he came to me and said that game-time wasn't guaranteed and Leeds want you on loan for a couple of months. I was 25 at the time and I felt like I needed to be playing football, and knowing how big of a club Leeds were I told him and my agent I wanted the move.
"At the time Leeds were struggling. They had a bad start to the season and Steve Evans had come in. I made my debut two days after joining. It was strange because I had hardly trained and Steve just told me to do a job in front of the back four. I pretty much played every game from then on and in the January I extended the loan until the end of the season with a view to making it permanent. It was a bit of a whirlwind but I was just enjoying playing football again. Steve got some bad press for his style of play, but he simplified the game for me. He made me feel wanted again and trusted my ability from the very start."
To say Bridcutt impressed during that season would be an understatement. Despite joining 17 games into the season, he was nominated for the club's Player of the Season award. He had also become a firm fan favourite, bringing some much-needed stability to the midfield, with his physical style and wide-ranging passing ability finally earning him a £1.5 million move to Elland Road near the end of the following summer's transfer window. Though Evans had earned Leeds a mid-table finish, a lack of consistency led his dismissal at the end of the campaign. Garry Monk was appointed manager and he took up the option to sign Bridcutt and quickly made him captain during his first season as an official Leeds United player.
"When Steve left and Garry came in, I wasn't sure what would happen," admitted Bridcutt. "There was an option for Leeds to buy me but both clubs just stayed silent and I carried on training at Sunderland that summer. By the time Leeds put in the offer to sign me, I had given up on it happening. As it turned out Garry had wanted to bring me to Leeds all along but as with all transfers there had been some complications. I was relived when it finally went through and I immediately had a strong relationship with Garry.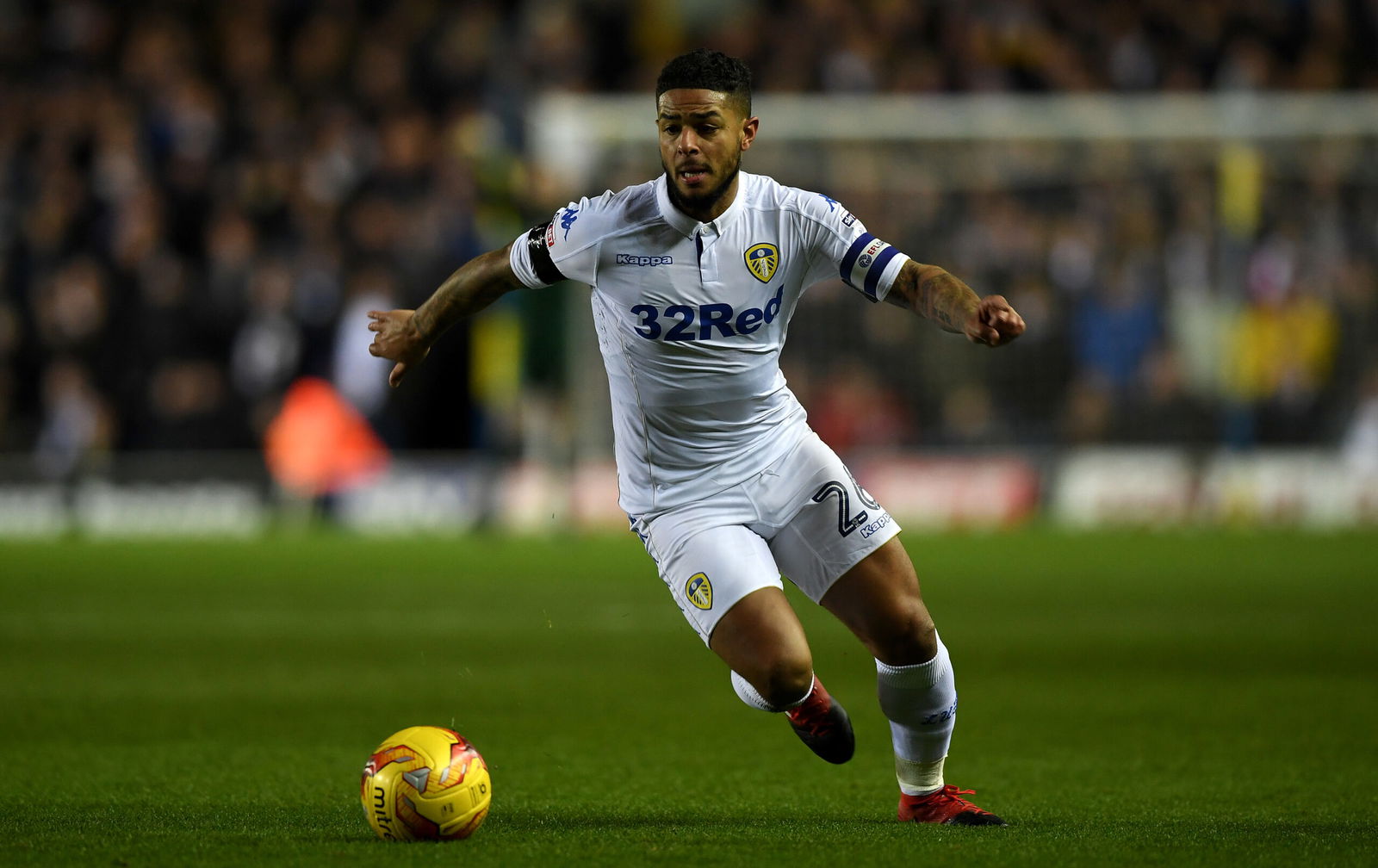 "I didn't expect to be named captain. Sol (Bamba) had left and I was expecting one of the lads who had been there a bit longer to get it. I've always been quite vocal in the changing rooms and on the pitch. I had been there permanently less than a month. It seemed longer because I had been on loan before that, but it was a shock to be named skipper. It was a proud moment for me. I wish I could have played every game that season, especially at Elland Road because walking out as captain was an honour. I had a few injury issues here and there and only ended up playing about half the games, which was frustrating.
"We improved a lot under Garry. He changed the culture at the club and brought some stability. There was some good strength in depth in that team and we had good spells throughout the year. The Championship is tough though and a couple of bad runs cost us. I think barring the relegation spots, seventh is the worst position to finish in the Championship because you know even if you finish sixth you have a shot. If we could have got in the playoffs that year then who knows, I could have been walking out at Wembley as Leeds captain. That would have been pretty surreal. I'm happy just to have been one of the captain's in Leeds United's history though, because not many people can say that."
Unfortunately for Bridcutt, his time at Elland Road ended quite quickly after that season with a change in structure taking place at the club. Garry Monk left for Middlesbrough, with Thomas Christiansen taking over as manager and immediately implementing a different style of play. It resulted in Bridcutt losing the captaincy and his place in the team, and almost a year to the day that he signed permanently for Leeds, he departed to join Nottingham Forest in a deal thought to be worth in the region of £1 million.
"The Danish manager wanted to do something different. He wanted mobile players everywhere across the pitch, especially in midfield, but that wasn't my game. Kalvin Phillips was breaking through, he was more of a box-to-box midfielder then and he took a shine to him. To be fair looking at Kalvin now, you can see why he did, but I wasn't the only one that went from playing every game under Garry Monk to not at all under the new manager. My fall was a bit harder though because he named Liam Cooper captain and I watched Kalvin play and score twice in the first game of the season. I'll admit it was pretty tough to take at the time, even though I was proud of him and the team. This young lad had taken my place in the team and played a blinder, I just didn't know where that left me.
"I went from club captain to browsing the interest transfer gossip columns to see if any clubs were interested in me. Mark Warburton was at Forest, he had tried to sign me on loan a few times when I was younger so I knew he rated me. Next thing I know is Leeds have accepted a bid and I'm driving down there to sign a three-year deal. It's amazing how quickly things can change but that's football, you have to be prepared for the unexpected. I could have been Leeds captain in the Premier League. Fast forward a few months and you're scratching around for another club.
"My time at Leeds was great, the fans were always great with me and when I look back now it was sad the way I left. But at the time I didn't really dwell on it because I was joining another big club in Nottingham Forest and I was just focused on making my mark there. Everything happened in the space of a few months, it was almost too much to take in. So yeah, if I'm honest, and looking back at things now, it is something I'll probably reflect more on at the end of my career and realise just how lucky I was."