In 2016, a middle-aged Polish midfielder was plying his trade in the Bundesliga 2 for Kaiserslautern; six years later, a 31-year old Mateusz Klich is a part of the core of Leeds United's Premier League team, having made more than 170 appearances for the club over the next 5 seasons. Klich joined Leeds in 2017, but only played 4 games for Leeds in the Championship, leaving on loan in January to Utrecht in the Eredivise – most hardcore Elland Road faithfuls would have even forgotten the midfielder's first season in England. 
Then came Marcelo Bielsa, the journeyman coach made a strange stop in England, one that would end up with the Argentine writing his name in the books of Leeds United's history. Bielsa found use for Klich in his high intensity pressing style; the midfielder thrived in this new system, and his importance was a driving factor in Leeds' success in the 2018-19 season when he started 46 games, as the club just fell short in the race for promotion to the Premier League. The next season he continued his consistency, starting 45 games as the club secured promotion to the Premier League. In his two full seasons as a starter, Klich managed 16 goals and 13 assists, more production than he produced in his last four seasons of football at four different clubs. Klich's style has been a staple of the kind of football Leeds played under Bielsa: fast-paced, energetic, attacking football. His ability to harass opponents in midfield and breakaway to arrive on the end of moves was key to the offensive game plan on the pitch. The midfielder only scored four goals from the penalty spot, scoring 12 non-penalty goals in his two seasons in the championship; solid output for a midfielder who was not the primary offensive option in the side.
This season has been his lowest number of starts in the league as a Leeds United player (19) but he has proved to be as reliable as ever when called upon by the manager. Here, we take a closer look and analyze his 2021/22 Premier League campaign so far:
Attacking Output
Klich fell out of favor earlier in the season, but he worked his way back into the first team. The midfielder's production has dropped off a cliff – this is his lowest year in terms of Goals and assists per 90 minutes (0.15) according to fbref.com. He has 1 goal and 2 assists this season, compared to the 4 goals and 5 assists he managed last year. A large part of this has been down to the Leeds United attack taking a huge nosedive due to the absence of Patrick Bamford, the only attacker in Leeds' setup who could facilitate fluid forward play and movement up top.
His underlying numbers however, seem to suggest Klich has been wasteful in front of goal, according to fbref.com he has scored 1 goal from 2.58xG. According to frbef.com, he has taken more shots (37) than he did last season (34) and has a higher potency in front of goal (40.5% of his efforts have been on target, compared to 29.4% last season). The Pole will have to find his shooting boots if he is to continue to be a lynchpin in midfield.
Defensive workrate
Surprisingly, Klich's numbers this season on the defensive end are very similar to what he produced last season, meaning he has not lost his edge when it comes to being combative in midfield – a very important attribute midfielders need to thrive in systems managed by Marcelo Bielsa. Fbref.com data shows that Klich has made the same number of tackles and interceptions he managed last season (69). His pressing numbers have been around the same mark, having made 126 successful pressures this season compared to 165 last season, this primarily being down to the difference in minutes played in this campaign.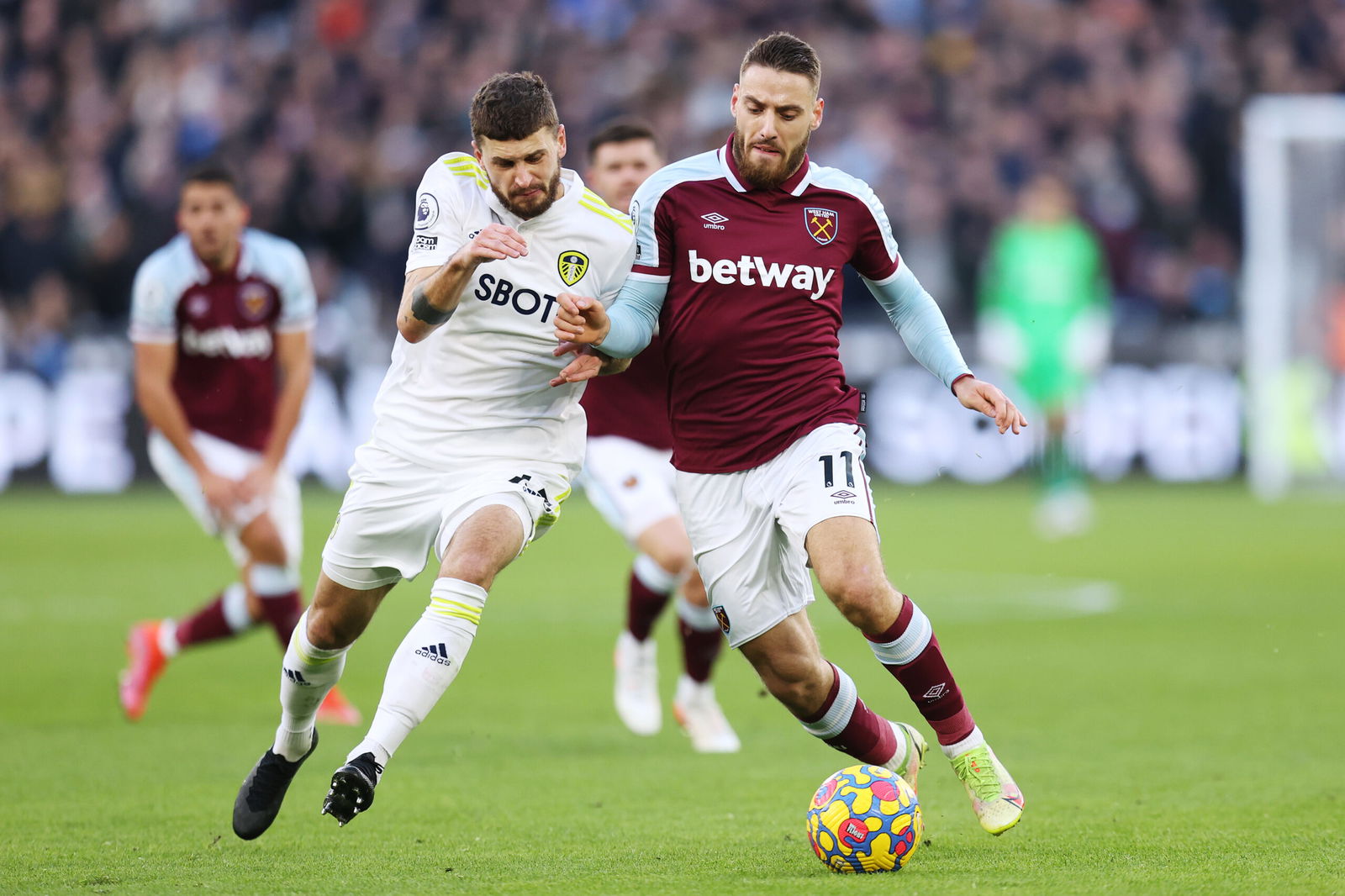 Klich is as combative in midfield as ever, and has shown a slight improvement when it comes to defending dribblers, fbref.com data shows that he has won 32.8% of his tackles against dribblers compared to 16.9% last season. A lot of this may have to do with the fact Leeds have been on the back foot a lot this season, with Marcelo Bielsa's man-marking style called into action a lot more due to injuries resulting in a massive drop in possession retention throughout the whole team. So instead of following his man deep into midfield and eventually losing duels, Klich can now challenge opponents when they are cornered, making it easier to be successful in the challenge.
Ball progression 
In teams that prioritize pressing as a means of attacking, i.e using opponents turnovers as a means of starting attacks, ball progression and ball carrying from midfield areas is key. Let's assess how Klich has fared in that aspect of midfield play this season; he has experienced a dip in ball carrying, averaging 4.65 progressive carries per 90 compared to 5.65 progressive carries last season according to fbref.com. His dribbling numbers have seen a considerable improvement, Klich has completed 0.89 successful dribbles per 90 compared to 0.49 last season. He is also attempting more dribbles which have come as a result of having to take more responsibility in midfield areas with the absence of Kalvin Phillips in most games this season.
Final thoughts
As much as Mateusz Klich has been a vital part of Leed's journey to the Premier League, there have been very glaring signs that the team needs major improvements across board regardless of the status of the club from now till the start of next season. Injuries and poor squad depth shook the foundations of the team, and the underwhelming campaign this year has been the result of that. Klich is under contract at Elland Road till June 2024, he is already 31 year's old which means his resale value would be minimal. You also have to ask yourself if he can keep up with the demanding style of Marcelo Bielsa's team for the foreseeable future, with this pressing style haven taken a toll on most players in the team last season.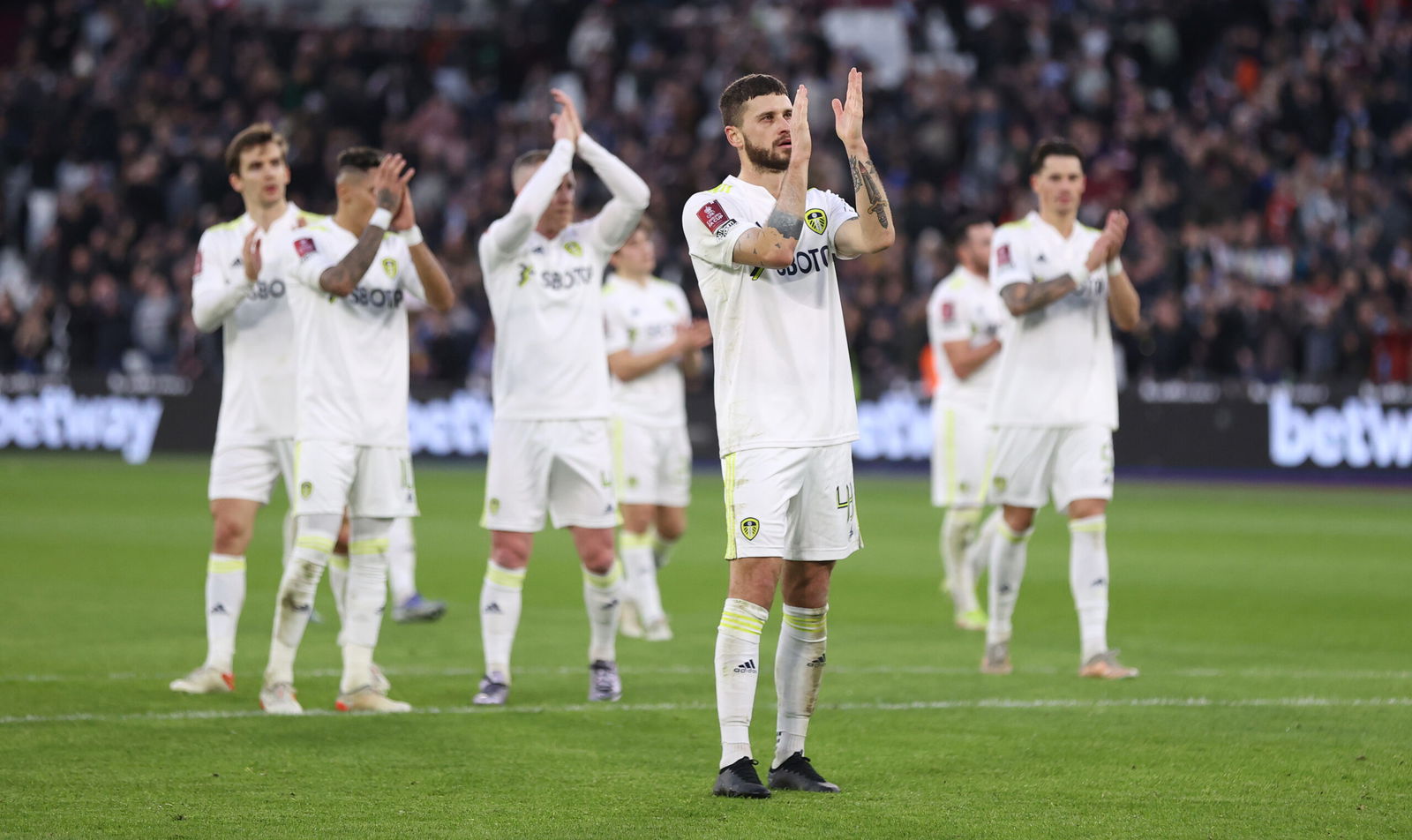 This season his status as a starter has been up in the air for large parts of the campaign, and his production falling off was a large part of that. With the club only having three first team midfield options in Klich, Forshaw and Phillips, there will surely be reinforcements in the summer ahead with Lewis Bate waiting in the wings too. 
It may sound absurd to let go of a midfielder who has been a key part of the club's ascent back into the English top flight, but the warning signs were there this season. And the club knows that if they want to stand any chance of remaining in the Premier League, the team needs quality in midfield. However, we cannot rule out Klich, because he was able to complete a remarkable turnaround in his first few years at the club. Who knows, he might play on into his late 30s and gradually fill the role Pablo Hernandez once held at Elland Road. Never say never.