Patrick Bamford had previously amassed 27 appearances in the Premier League at four different clubs between 2015 to 2017, scoring just one goal in the process. In September, he made his England debut after a stunning campaign with Leeds in the top flight after proving all the doubters wrong. Bamford himself is a sort of fairytale story; often criticised and maligned even from youth level, but joining Leeds has been the best thing to ever happen to his career.
These were some of the comments from pundits on Patrick Bamford after his 46 goals in three seasons in the Championship, following Leeds United's promotion to the Premier League:
"Bamford isn't good enough, gives his all but he's just not up to that level Leeds United need," the former Sheffield United midfielder wrote in June in a since-deleted tweet. "After this seasoning I think they will sell him, I certainly would." – Curtis Woodhouse
"In the Premier League in particular, when you take people on and create chances you've got to take them. Patrick Bamford has done great, but I still think another centre-forward would be very important for them, personally. I'd like to see them sign a really top-class centre-forward." – Former Leeds United manager David O'Leary
"For a team to be promoted as champions with a top goalscorer with 16 goals is unusual. Most top six teams in the Championship have a 20+ goals a season striker. Bamford isn't prolific enough. The way Leeds play, with a single central striker, it's an area they're going to have to strengthen, no doubt." – Ex-Leeds goalkeeper Paul Robinson
So how did a player who was not even up to Premier League standard provide 17 goals and 7 assists, and make his England debut following his first Premier League campaign with Leeds United? Let's analyse Patrick Bamford's stint in the Premier League so far.
Leeds United in the Premier League (2020/21)
62 goals scored (6th)
57.5xG (5th)
13.79 shots per 90 (4th)
5.16 shots on target per 90 (4th)
1111 passes into the final 3rd (7th)
Patrick Bamford played 37 of the Whites' 38 league games last season, producing 24 goal contributions (17 goals, 7 assists) along the way. Leeds took the league by storm with their high intensity attacking style, they ended up creating and scoring at levels close to and above most of the big 'top 6' teams.
Leeds United in the Premier League (2021/22) *- after the first 5 games
5 goals scored (14th)
6.8xG (9th)
13.09 shots per 90 (6th)
3.85 shots on target per 90 (10th)
149 passes into the final 3rd (10th)
Before Bamford picked up an ankle injury in September's 1-1 draw at Newcastle, he had only scored one goal in the first five league games of the season. When you look at the team stats from Bielsa's team during the start of this season, you immediately spot the drop off in attacking metrics compared to the previous season. United looked jaded in the first five games compared to how they ended the previous campaign, registering significantly less shots on target per game. They also dramatically dropped off in their conversion of chances, dropping from 6th to 14th compared with the rest of the Premier League. In fact the Whites have failed to match any of their previous attacking metrics from the 2020/21 season so far. Hopefully when the 28-year-old returns from injury, he and the team will be able to rediscover some of the form that helped them to a top half finish in the previous campaign.
So what does Patrick Bamford offer in attack?
The Englishman is very good at pressing from forward areas; he ranks in the 83 percentile for pressure among forwards in Europe's top five leagues over the last 365 days. He is intelligent, knows who to close down and how to force turnovers in the opponent's half. Bamford ranks fourth among Leeds' forwards for shot creating actions (60) from the 2020/21 season according to fbref; shot creating actions are actions leading to a shot. This is one of Bamford's key qualities, creating – he is a gifted finisher through his movement but his best abilities are amplified when he brings others into attacking sequences. He links play, makes runs and drags opponents all over the pitch, creating space for wide players like Raphinha and Harrison to attack.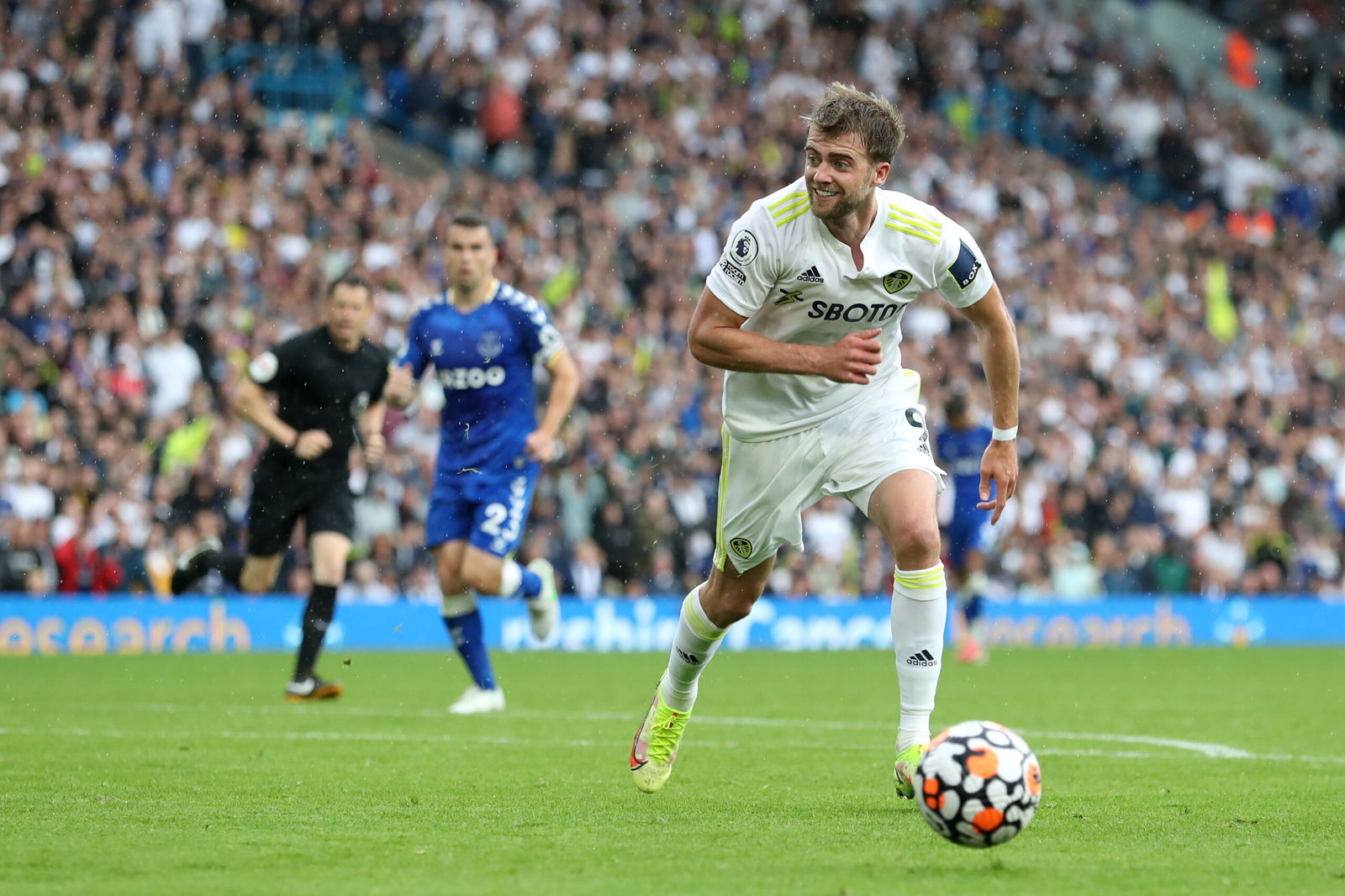 Leeds striking options without Bamford this season
Daniel James – 1 goals 0 assists
Joe Gerhaldt – 0 goals 1 assist
Rodrigo – 2 goals 0 assist
Tyler Roberts – 0 goals 0 assist
Leeds have now played eight games without Bamford this season and the four players who have tried to fill his void have only mustered three goals between them, one of which came from the penalty spot. By this point last season, Bamford had seven goals already having played in all the matches, while also assisting three others. Wide player Raphinha has had to contribute heavily to the goal scoring and chance creation this season in Bamford's absence, and it has often felt like the Brazilian has been trying to do it all on his own with Bielsa's main no.9 expected to be missing for some weeks yet. 
Bielsa has started to play new signing Daniel James up front in recent games as he tries to replace the pace and energy in the press which is a given with Bamford. However, his decision making and touches in the final third have left a lot to be desired at times and the void left by an out-and-out striker in Bamford is there for all to see. Following a positive end to last season, it was hoped record signing Rodrigo would be able to play up front instead of Bamford, however his ability is favoured to the no.10 role and it has become evident he does not possess the instinct of a true striker. Tyler Roberts has played up front for Leeds before under Bielsa in the Championship, but there are still doubts as to whether he has what it takes to cut it in the Premier League in any position, let alone up front. Youngster Joe Gerhardt has showed a lot of promise in the few minutes he has played this season, coming off the bench against Wolves to win a vital penalty in the final moments. The former Wigan star has huge potential as a striker at Elland Road in the future, but throwing him in to the role left by Bamford this early in his career may be too much to ask – especially starting matches week in week out in the Premier League.
All in all it is pretty evident Leeds miss Bamford when he doesn't play. He is arguably the most important player in the team as he starts the Bielsa press from the top of the pitch, then his teammates follow. As much as his 17 goals made him the second highest scorer in England's top flight last season, earning him an England call-up, Bamford is much more than a bunch of numbers. He plays the role of two, maybe even three players for Leeds. He can press, run in behind, hold the ball up, win headers and is excellent at linking play between teammates. He has the lot really and it's no surprise United are so reliant on him. There is nobody even close to him in the Leeds squad and Bielsa would be advised to find a suitable backup in case his injury problems do not ease due to the specific attributes he possesses that are a vital part to the Bielsa machine.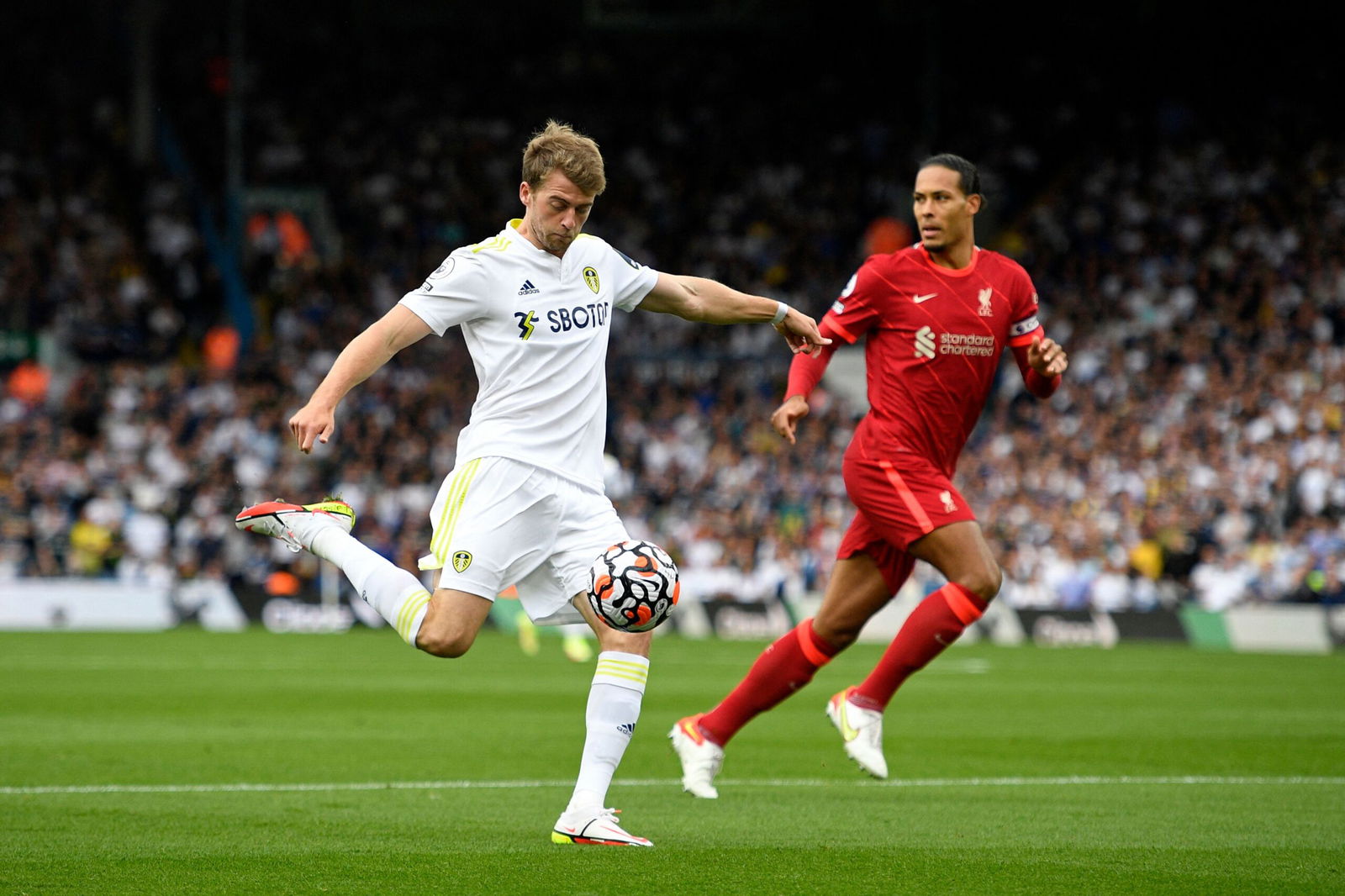 Final thoughts
Make no mistake, Bamford is an undisputed starter in this Leeds side – he's the team's best goalscorer and understands how to play in fluid systems of Marcelo Bielsa, with his movement and linking play. Replacing Bamford is already out of the question because his profile of player is difficult to find on the market, and even when they are they come at a high price. But Leeds do need to find someone who at least meets some of his ability, as the players that have deputised for him so far have really struggled, resulting in the rest of the team having a higher workload. It has seen the team struggle for results such is Bamford's importance, and while Leeds remain near the bottom of the league, there is a feeling that they will quickly rise from their lowly position when their main no.9 returns to action.
It has to be a concern for Bielsa and the board at Leeds that there is still no clear return date on when Bamford can lead the Leeds United attack again. Without him there, there is a real concern among the Whites' faithful that they could end up being embroiled in a relegation battle if they cannot get their main marksman back on the pitch sooner rather than later.