In August 2020, Leeds United unveiled the signing of Spanish international Rodrigo Moreno for approximately 30 million euros on a four-year deal. Fast forward to this season, and the attacker has only managed 12 goals in two Premier League seasons, having started 34 of a possible 49 games. Moreno's signing was one that raised a few eyebrows at Elland Road, in his last 10 seasons he managed to score more than 10 league goals in only two of them. His arrival came with a lot of confusion, Patrick Bamford's brilliant start to life in the Premier League as the leading striker of the club forced Moreno in and out of the team; he was either on the bench or he was deployed in unusual positions to keep his place in the team.
As the 2020/21 season went on the question marks continued to surround his signing, with people very much confused about how a player who was a regular in the Spanish national team was struggling for goals in England. Ollie Watkins, another signing from a club that was expected to be fighting relegation that season, ended up scoring 14 goals. But there was a shining light, Leeds' run of form at the end of the campaign that sealed an impressive 9th place finish was influenced by the Spaniard. Rodrigo scored 4 goals and provided 2 assists in the last four games of the season, when Leeds went on a winning streak to seal a comfortable top half finish.
His form brought joy to the Elland Road faithful, who had been supportive of the player. So let's analyse his 2021/22 season so far and see how far he has come from his first campaign:
Attacking Output
Rodrigo's output this season in one word: underwhelming. 5 goals in 1,628 minutes as the lead striker of a bottom half Premier League team does not cut it. Compare Rodrigo to attackers from fellow strugglers Norwich and Watford – Emmanuel Dennis has 10 goals, and Teemu Pukki is also in double digits this campaign. Looking at the numbers from fbref.com, the Spaniard is actually overperforming his expected goals, scoring 6 goals from 4.4xG this season. This number highlights the fact that Rodrigo's movement and style are not good enough to generate decent opportunities to take quality shots. 
A positive side of Rodrigo's contribution to attack is that his creative numbers (3.6xA via fbref.com) show that his teammates have been quite guilty of spoiling the opportunities he provides. Stepping into the shoes of Patrick Bamford this season has been no easy feat for the Spaniard, but it does not help the fact that his output has not been up to standard and he has played in the no.10 role, often behind Dan James.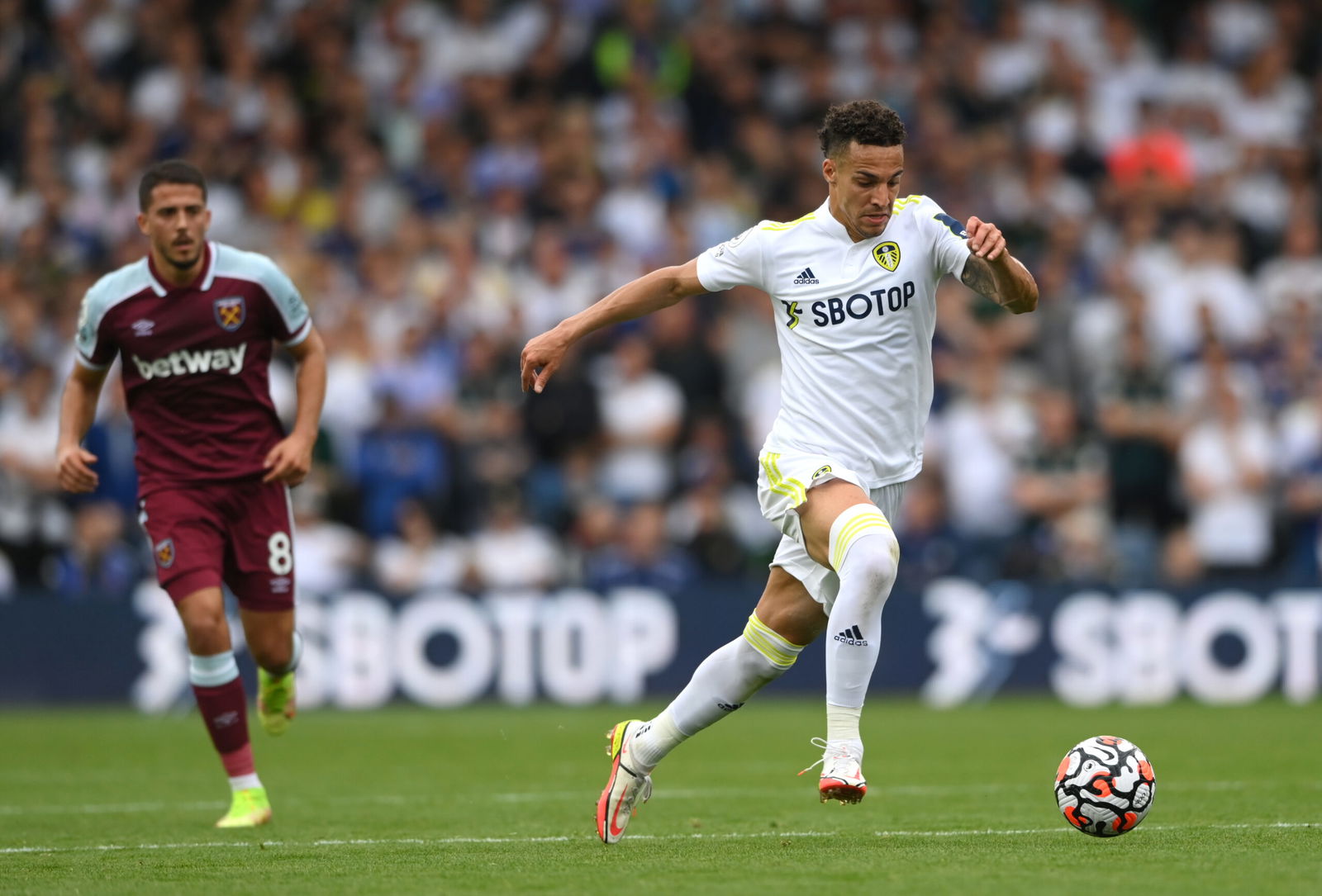 Playing more as a second striker, or the main striker this season has helped him get more of the ball, according to fbref, he has had 1001 touches this season compared to 759 touches last season. This is one of the major points of his game as an attacker, his ability to sustain possession in the final third; he's a very good technician with the ball at his feet, and he has thrived receiving the ball in advanced areas instead of picking the ball from deeper areas last season.
Unfortunately, despite ranking in the top eight in the league for chances created this season, Leeds are one of the Premier League's most wasteful teams in front of goal. This has resulted in Rodrigo's important part of the production line of the attack often having no end result, whereas many other players playing in the no.10 role in the Premier League often see an end product on the chances they create. If Rodrigo was in a more efficient team, or at least was playing behind first-choice striker Patrick Bamford for most of this season, he would have most likely seen his hard work rewarded more, allowing him to receive the acclaim he deserves for creating chances. This has not been the case though and has reflected badly on Rodrigo's performance, through no fault of his own, with Leeds goal-scoring down significantly on the previous season.
Pressing
A key component of Bielsa and Marsch's styles is pressing: the team must be capable of pressing the opponents and forcing turnovers; the defending starts from the front with the attackers. When it comes to this aspect of the game, Rodrigo is almost flawless, he is a very good leader of the press and it was one of the key reasons the recruitment team brought him in from Valencia. This season, he has done a commendable job up top, according to fbref.com, the forward has made 101 successful pressures, eclipsing last season's 66 pressures.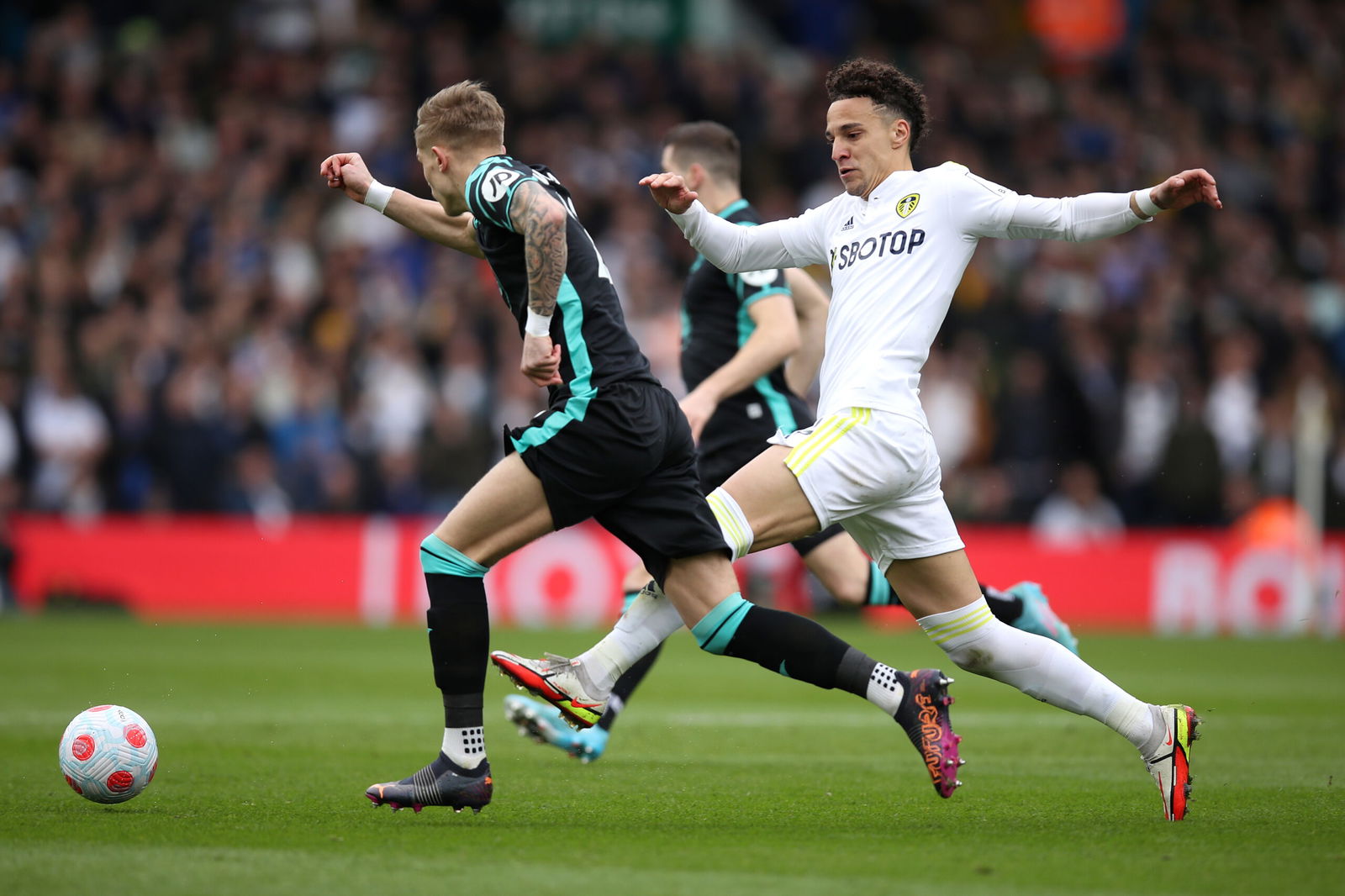 He has also increased his defending across board, making 39 tackles and interceptions this season; this may be down to the fact that he's been largely deployed in his natural position as a second striker rather than being shoehorned in midfield like he was last season. This has allowed him to close down opponents from zones and angles he is more familiar with in the opponent's final third rather than chasing shadows in midfield areas. The more cohesive, team oriented press under Jesse Marsch may have also played a great role in his improved defensive numbers this season, but overall he has made a good account of himself at that end of the pitch despite his woes in front of goal.
Final thoughts
Rodrigo is a curious case among Leeds fans; some admire his workrate and desire, while others are disappointed on the output he provides due to his price tag. Nonetheless, this season even though he has played more minutes (500+) than he did last season, he has still not managed to reach the output of 9 goals and assists last season. His saving grace in this campaign might be the resurrection of his form as Jesse Marsch took over. Crucial goals against Norwic and Wolves all leading to six points in the battle against relegation have provided a massive boost to the club.
This season his status as a starter was put under the microscope from the minute Patrick Bamford was ruled out for an extended period;  Rodrigo didn't quite stand up to the challenge – he only managed 2 goals between August and December in an underwhelming start to the campaign.
With Leeds' business in the summer heavily reliant on their Premier League status, it is quite hard to judge at this point, with Patrick Bamford having suitors around the league, Leeds will be in the market for a striker this summer. However, it does seem like Jesse Marsch is willing to give the Spaniard a chance, and the tactical system he wants to use going forward includes using a front two – which may end up benefiting the player. Rodrigo was not an out-and-out striker back in Spain, he thrived when playing off attackers, whether out wide or in behind a goalscorer. Until he can show signs of being a productive forward at Premier League level, I think it's best if Leeds cut their losses with Rodrigo this summer.