Is a 23-year old with over 15 appearances at international youth level with Wales, and 19 caps for his country a bad player? He made his national team debut at 19 years-old, and has gone on to make over 160 appearances across League One, Championship and Premier League level. That player is Tyler Roberts. Leeds acquired the Welshman from West Brom in January 2018 just before he turned 19. Part of the young player recruitment drive that brought Pascal Struijk, Leo Helde and Illan Meslier to Elland Road. Over his four-year Leeds career, he has been loved, hated, maligned and outright disrespected sometimes. That leaves us with the question; is Tyler Roberts misunderstood or is he just not cut out to play at Premier League level? – Today we analyse his first two Premier League seasons with the club including this year (2021/22).
What is Tyler Roberts?
The Welshman has played in midfield, and in attack without nailing down a permanent position. He is the Premier League's most-used substitute. So why is that? Well many fans believe it's down to Bielsa and Roberts himself not knowing what his best position is. After watching Roberts' display against Everton earlier in February, pundit Alan Hutton had this to say about the player: "When he came on, I was thinking: 'Well, how's this going to work?' If I was a centre-half, I wouldn't be too worried. Everything's kind of in front of you. He wants to maybe try and get on the ball. For me, he's not a number nine, he's not going to be the guy who gets on the end of things between the sticks. Is he really going to run away from you with electric pace? Well, no. With 13 touches, the defence did marshal him well and keep him quiet, but the big question is where does he fit into this team? Does he play out wide, is he a number nine, is he a number ten, is he a midfielder? It's a difficult one, especially when you need to get back in the game."
This may seem like a random bit of punditry to pluck out of thin air, but it best describes what most Leeds fans are saying about Roberts. Leeds coach Bielsa is a fan of Roberts, that's why he keeps using him. He's often found praising the players ability to "unbalance". In Bielsa's philosophy, the ability to unbalance or disrupt is mainly based around a players ability to break defensive lines with carries, dribbles or passing – attributes Roberts has but rarely makes use of. The Argentine boss seems obsessed with making the Roberts 'project' work, with no January transfer activity certainly signaling that. He continues to be used in matches despite making very little impact in any of his cameo roles this season. It's very hard to work out what the future holds for Tyler Roberts at Leeds United, with the player now 23, not starting games, making very little contribution when he does play, and having pretty much the whole fanbase at Elland Road on his back.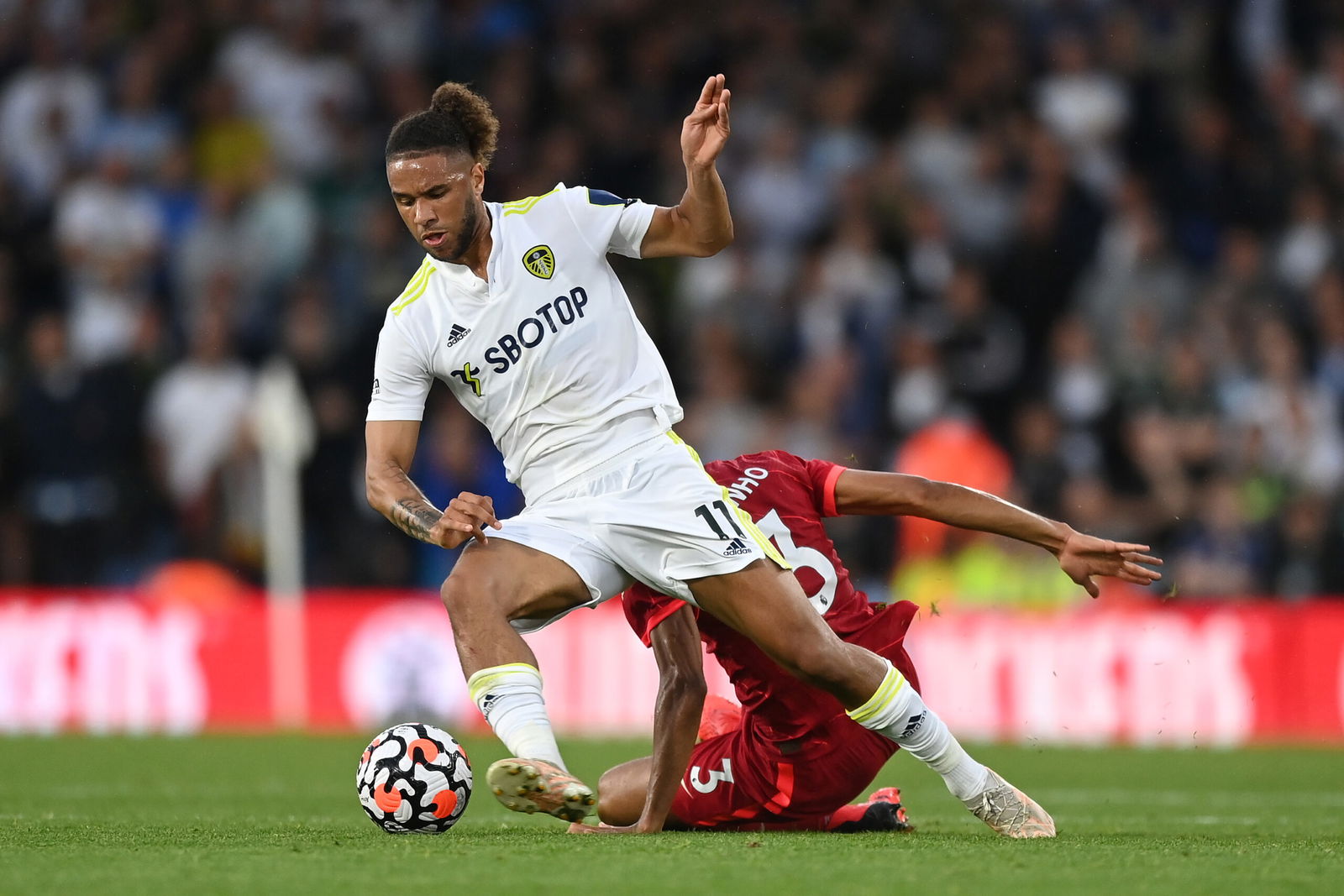 Tyler Roberts' Premier League stats
Passes into final 3rd: 25 (4th)
Progressive passes: 43 (4th)
Through Balls: 4 (tied 2nd)
Shot creating actions per 90: 2.42 (5th)
Dribble success rate: 63.0% (2nd)
Sometimes in football you can see what you want to see, and there is a feeling that Bielsa sees something in Roberts nobody else does. However, the stats behind the player's contributions last season seem to back up why Bielsa puts so much faith in the player. He's good with his feet and can unsettle opponents with dribbling and ball carrying. It is his ability to score and create that has been maligned by the supporters since he arrived and there's good reason – he has nine goals, with only two coming at Premier League level.
The current 'hot topic' of the Leeds United fanbase is the comparison between Roberts and young striker Joe Gelhardt, with the latter often overlooked in favour of Roberts. Gelhardt has contributed goals and assists, while showing much promise in his very brief Leeds career so far, and there is a feeling that his development is being stumped due to Bielsa favouring Roberts. 
Decision-making and discipline problems
Though Roberts is far from an aggressive player, he often goes into unnecessary challenges, picking up needless cards and giving away cheap fouls. Off the pitch, he has gotten into some major disciplinary issues mainly on Wales duty. Roberts, Hal Robson-Kanu and Rabbi Matondo missed Wales' World Cup qualifier against the Czech Republic in April 2021 after being released from camp for staying up too late and breaking a curfew at the team hotel. A disappointed Bielsa spoke to the media about this: "Any player that doesn't adhere to the rules, having accepted them, commits an error. Errors always have consequences. Some of them are positive, to not repeat the same mistakes again, and others have worse consequences as they sanction you for your mistakes."
Overall, Roberts is a driven person, he always wants to do his best and prove his worth, it is just sad that his displays on the pitch have not matched the confidence. The player knows that to keep his place in the team he has to do better, when he renewed his contract last year, Roberts told Sky Sports News. "It's a club that I have a lot of love for and a lot of passion, so I'm just happy to just get it done and know that my future is there. I haven't reached my full potential yet and I haven't shown everything that I'm about – score goals and get more assists I'm happy to sign, but there's a lot more to come."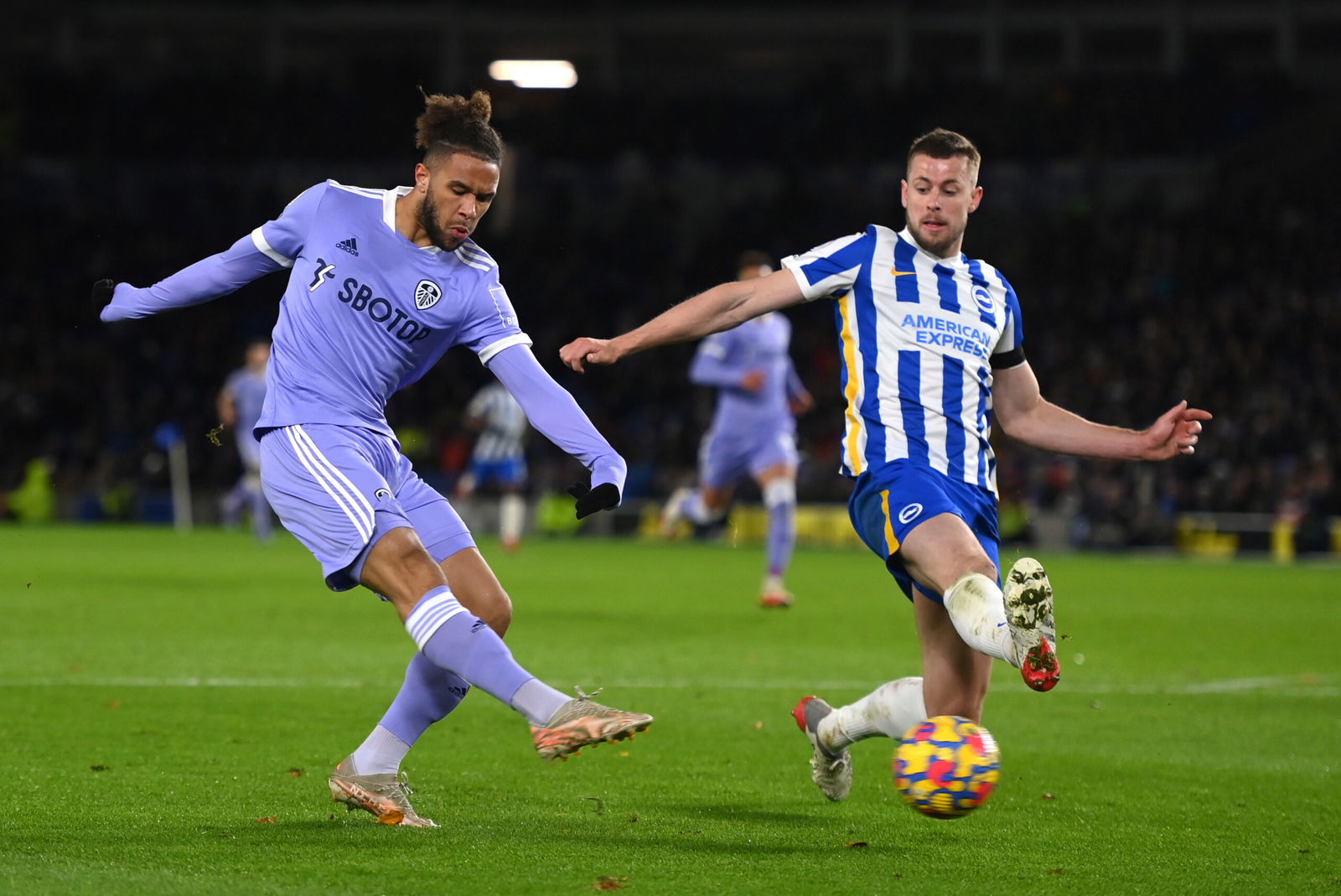 To reach that potential, Roberts has to make better decisions when he gets the ball. Often he is caught between two minds, gets the ball stuck under his feet and tries to do the most difficult thing when the easy option is the best choice. In the recent game against Newcastle at Elland Road, Roberts came off the bench for the final 20 minutes in the hope of providing the Leeds attack with a spark. In a game Bielsa's side were dominating, his introduction unbalanced his own team rather than the opposition, as he gave the ball away twice in quick succession when Leeds were in a promising position – this resulted in Newcastle breaking away with the ball and gaining a free-kick that led to their winning goal. This is just one example of when Roberts has unbalanced his own team rather than the opposition.
He has found it very difficult in the Leeds attack since he arrived at Elland Road; nine goals in over 106 appearances, with seven coming in the Championship, screams of a player who needs to hit a purple patch of form otherwise his career will deteriorate quite quickly. He suffers from inconsistency and poor choices and has undoubtedly failed to prove himself at Premier League level. There is a strong belief that Roberts could excel in the Championship or maybe even League One, but it appears the top-flight of English football is just one step too far for the Welshman.
Final thoughts
This is the number of starts and minutes Roberts has had in each league season since joining Leeds:
2018/19 – 20 (1,863 minutes)
2019/20 – 12 (1,090 minutes)
2020/21 – 14 (1,340 minutes)
2021/22 – 7 (861 minutes)
To have only scored nine goals in that amount of time shows Tyler Roberts is far from a finished product. Yes, he is reliant most of the time on coming off the bench, but even then he fails to provide a spark. Roberts is competing with Patrick Bamford, Rodrigo, Raphinha, Jack Harrison and Daniel James as well as youth products Joe Gelhardt and Crysencio Summerville – it is very difficult to see him breaking into the first team anytime soon. The 23-year old was on the fringes of the team in the Championship and he has remained a squad player in the Premier League – he's been at Leeds for almost four years and nothing has clicked for him.
Bielsa has undoubtedly shown more faith, trust and patience in Roberts than most other managers would. The new contract he was given at the end of last season was a mistake and based off his decent end to the campaign in which he contributed goals and assists. Unfortunately there is an argument that he was able to perform at a higher level last season due to the lack of fans in the stadium, removing that expectation and pressure from his shoulders. Even so, for the majority of the 2020/21 season he was below average and only a purple patch at the end earned him a new contract, with the Leeds board fearing losing a player for free that could potentially be worth money in the future. Roberts' contract still has another two-and-a-half years left, selling him is the best decision for all parties at this stage and it is a surprise to many that he still continues to get minutes at Leeds considering his poor form and the other options available to Bielsa.