It's been a funny old year at Headingley.
The Rhinos lost the opening round to Warrington 22-20 but were magnificent with 12 men and virtually the whole stadium left the ground that day feeling optimistic about the campaign after what was perhaps the second best performance of the opening weekend after St Helens' win over Catalans on Thursday night.
However things quickly went down hill with a thumping defeat away to Wigan. The Rhinos went into the Easter period with just one win to their name and dumped out of the Challenge Cup at the hands of Castleford.
By this point Richard Agar had stepped down from his role as Head Coach and Jamie-Jones Buchanan was in charge. He made things steady before Rohan Smith came in and gave the Rhinos an almighty boost and has the Rhinos playing electric rugby and pushing for the play-offs.
But what have been Leeds' five best performances of the season so far?
That's the question we're answering today so without any further ado here's Leeds' top five performances of 2022 and let's hope there's more to come as the season draws to a close.
5. Leeds Rhinos 20-22 Warrington Wolves Round One
It may have been a defeat, but it was such an encouraging one. Ultimately a false dawn, I remember being blown away by the Rhinos on the first Saturday of the season.
Down to 12 men within the first quarter of the match before losing star signing David Fusitu'a to injury alongside Richie Myler and already without Blake Austin, Leeds showed tremendous guts to dominate the game whilst down a man.
They even went down to 11 for a spell and remarkably Aidan Sezer continued to create overlaps and opportunities. Kruise Leeming led by example as skipper with some electric runs and the performance had the South Stand rocking and believing anything could happen in 2022.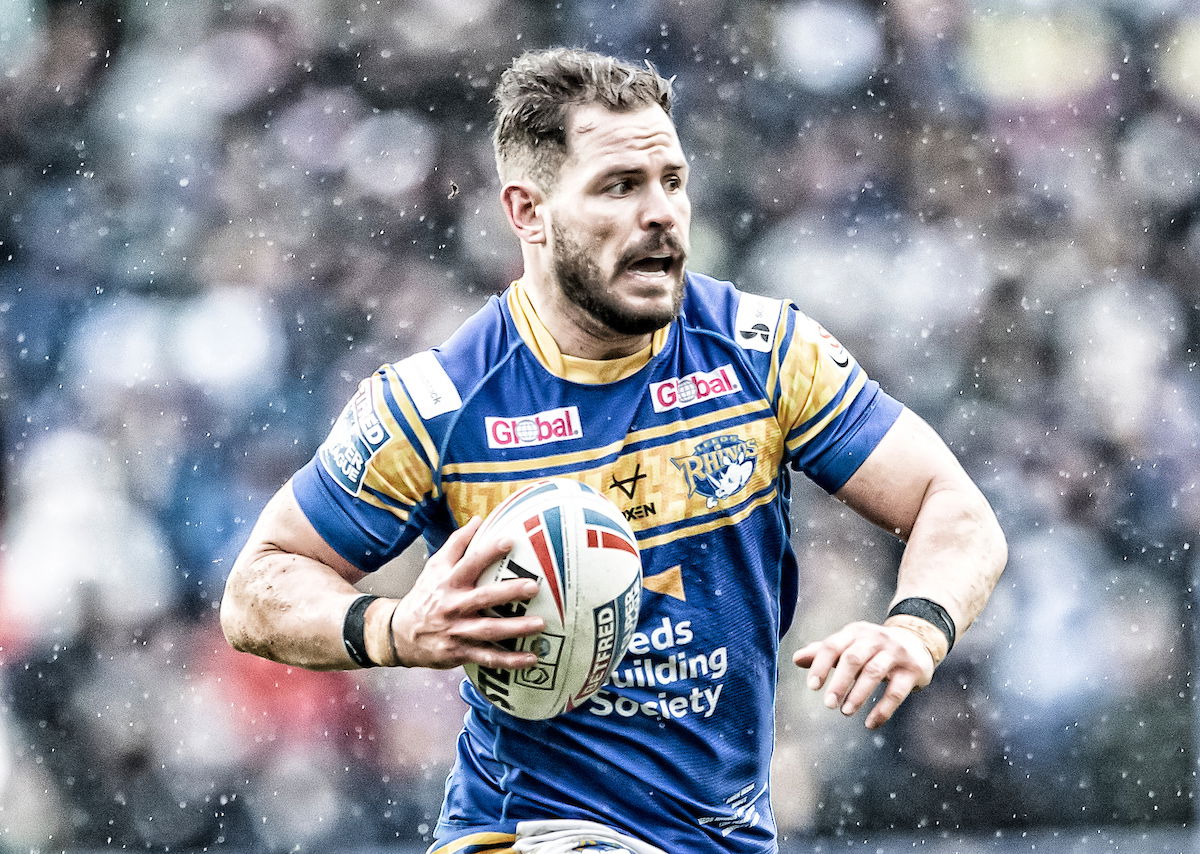 4. Leeds Rhinos 34-20 Castleford Tigers Magic Weekend
This was one of the most important wins of the season to date. Leeds had repeatedly failed to back up good performances this season and were coming up against an in form Castleford side knowing a defeat could all but end their play-off hopes.
The Rhinos were up against it in the first half and trailed 10-6 at the break but they showed great character to turn things around in the second half again playing some mesmeric rugby to plough ahead to a 34-10 lead thanks to tries from Ash Handley, Aidan Sezer, Richie Myler, James Bentley and Liam Sutcliffe.
It was Sezer's best performance since the opening round and he bossed it without his usual halfback partner nor skipper Kruise Leeming.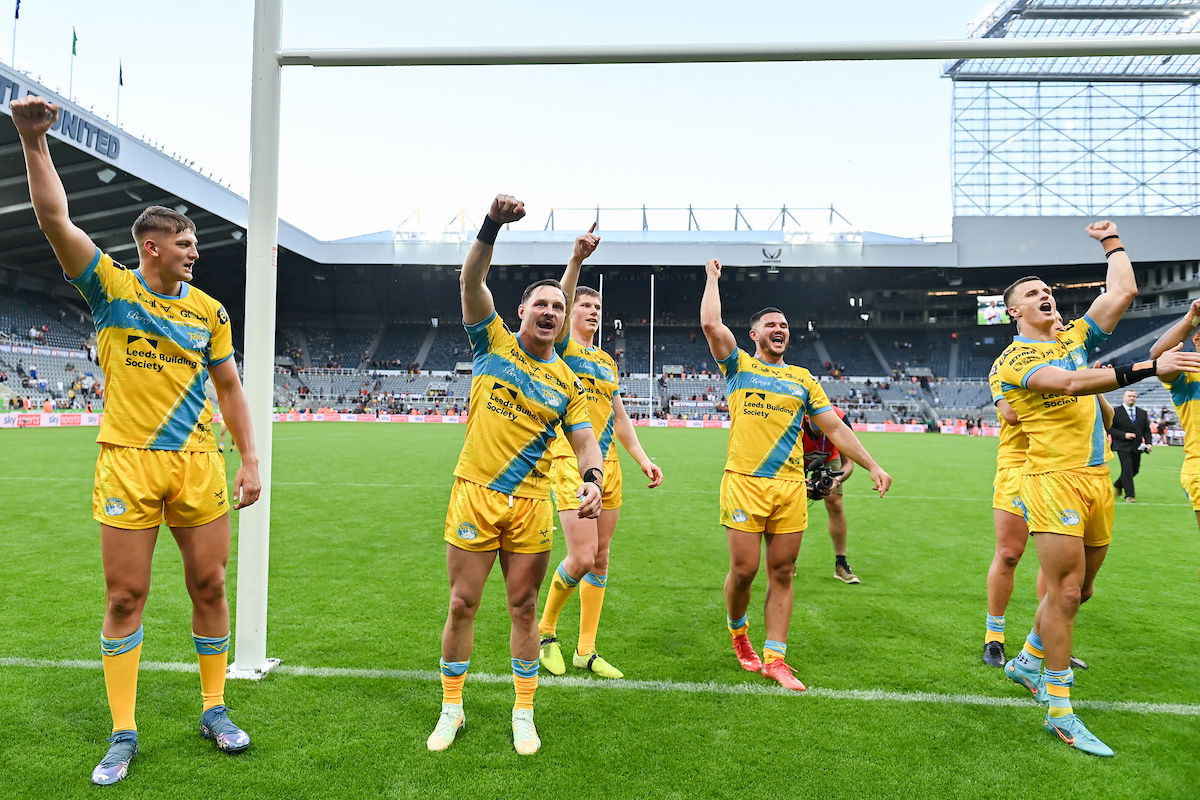 3. Warrington Wolves 4-40 Leeds Rhinos Round Fourteen
Looking back, this really felt like the start of the Rohan Smith project – it was the moment we began to see what Smith's Leeds side would look like.
It was the Rhinos most entertaining performance for years and had fans on their toes from minute one to 80.
The Rhinos scored some simply superb tries such as David Fusitu'a's opener, and Kruise Leeming's try on the back of a majestic inside ball to Zak Hardaker. It was brilliant to watch.
Perhaps the best bit of the win was the way Leeds scrambled back in defence as well as how they responded to Warrington's equaliser early in the game.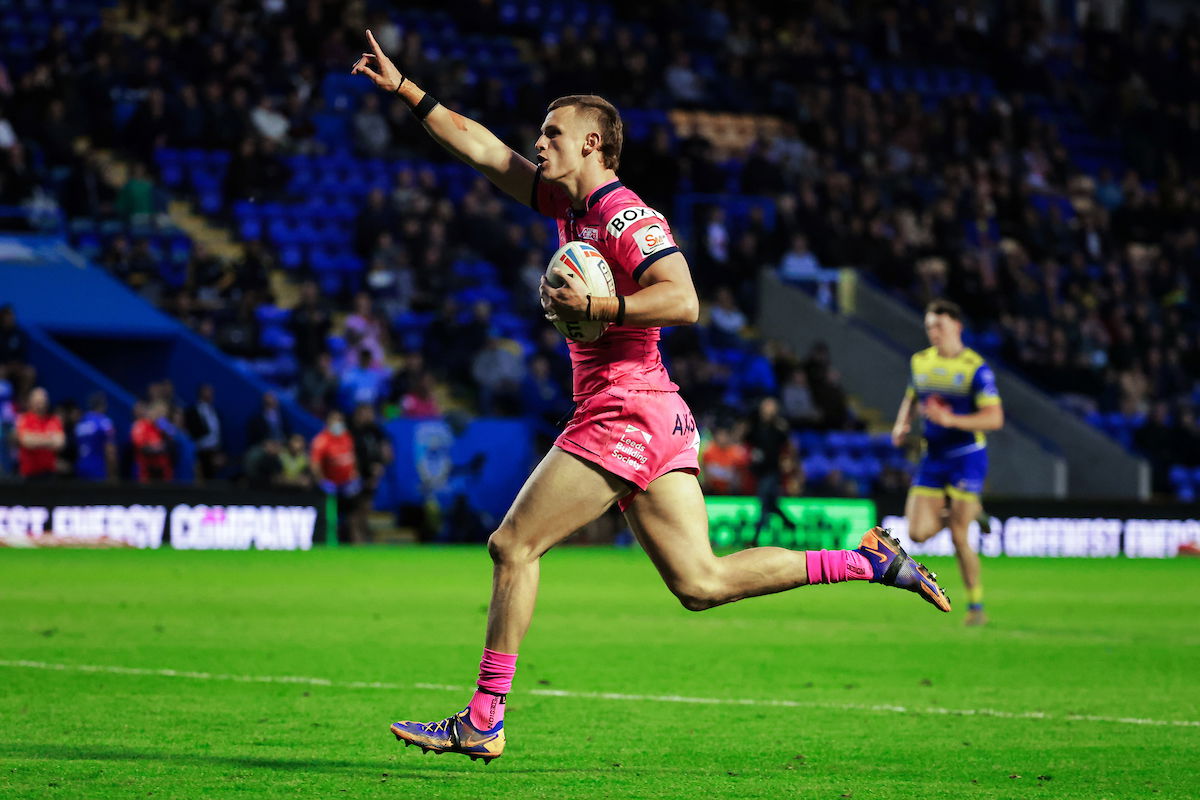 2. Hull FC 16-62 Leeds Rhinos Round Seventeen
Just like the win at Warrington, this was Leeds the entertainers and playing their best attacking rugby for years.
It was Leeds' biggest away score since 2009 and saw Ash Handley cross for five tries as Leeds simply looked irrepressible in the second half.
There was another amazing try from an inside ball as Leeds proved they could score from anywhere. It got the season back on track too after defeats to Huddersfield and St Helens.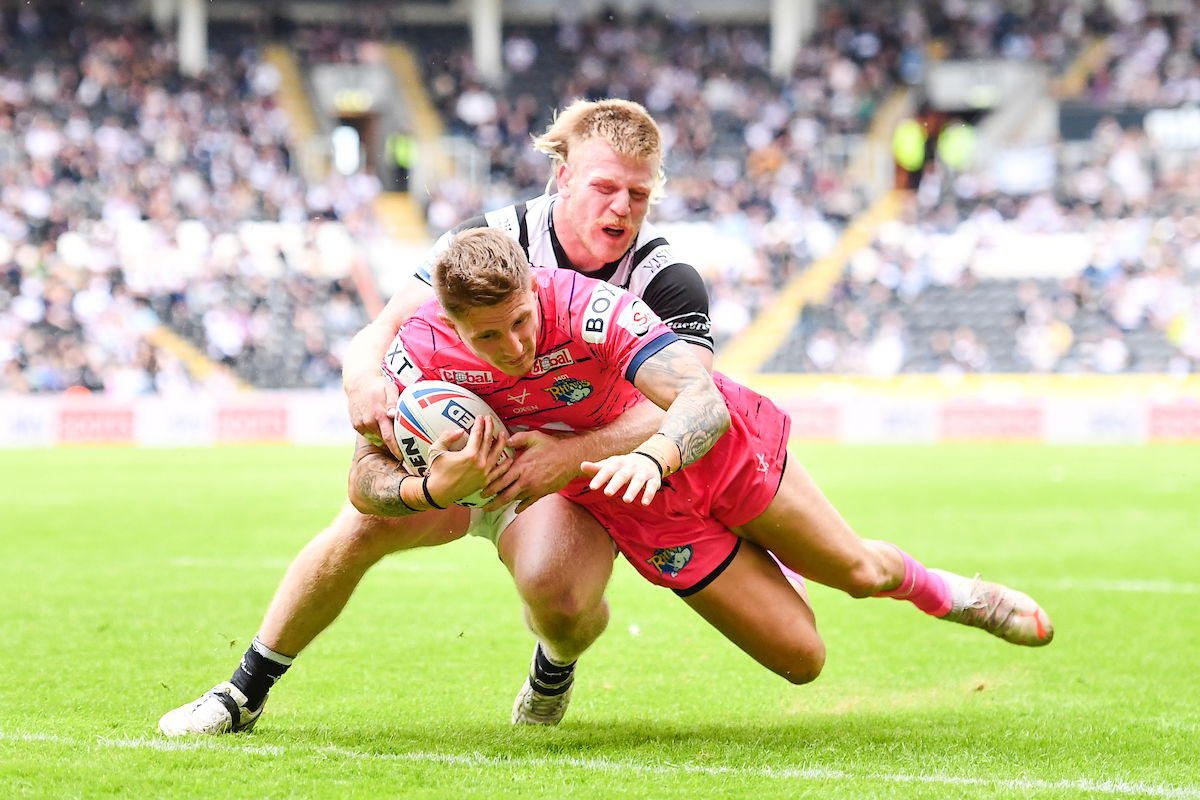 1. Leeds Rhinos 42-12 Wigan Warriors Round Twenty
It does pain me to leave some performances out of this list. The first half at Belle Vue was a great watch and showed the potential in this team. The draw against Huddersfield demonstrated that the Rhinos could stand up and match a top team and they deserved to get the job done on that occasion.
Meanwhile, the wins against Toulouse, Hull KR and Wakefield were all gutsy and had real indicators about where the club could go in the second half of the season. Nilling the Robins was a particularly impressive achievement,
But I feel the five picked are unmovable especially this one.
Last Thursday's win was a real demonstration of what this Leeds team can do under Rohan Smith. There was so much energy about the performance but tactical smarts as well. People will look at the tries scored and some of them were lovely but for me the best bit about the win was the way Leeds shut down Bevan French and Jai Field.
The Rhinos got up in their faces again and again. They kicked well too shutting them down before they could be a threat.
That win could prove to be what people regard as the beginning of the next hopefully successful chapter in Leeds' history.