Ben Brereton Diaz took the long route before breaking out; he was a regular for Nottingham Forest as a teenager before joining Blackburn Rovers for just £8 million back in 2019. His first few years with Blackburn were nothing to write home about; he scored just two goals in two league seasons with the club. His stay at the club was questioned by fans because of his lack of end product, due to the fact that Brereton often played in the Premier League 2 with the club's developmental side. The player was highly rated ever since he left Forest's academy, he was also part of a talented core of English youth players, winning the 2017 Under-19 Euros – as the joint-top scorer – alongside Mason Mount, Ryan Sessegnon, Reece James and Aaron Ramsdale. One cap with the U20s followed in 2018, but from there the call-ups stopped because it was becoming a concern about his lack of game-time with his club.
He has been catapulted into stardom in South America over the last year, when Mark Hitchen, a local assistant teacher and Blackburn fan working for Football Manager discovered Brereton's eligibility for the Chilean national team in the game's next update. Brereton's mother Andrea was born in Concepcion, a major Chilean city of 220,000 people, some 300 miles south of the capital, Santiago. The family moved to the Potteries in the 1980s. When Football Manager 2021 came out, fans in Chile jumped on the bandwagon and decided to begin a social media campaign to bring their digital scouting to the real world using Twitch. He made his Chile debut in 2021 and is now their main striker averaging a goal every three games.
So let's analyse the Blackburn forward to see if he's the real deal for Leeds.
Attacking output
Brereton Diaz is currently the top scorer in the Championship, netting 20 during the campaign so far – after 23 games he is the league's outstanding player. Right off the bat we see what to expect from a player like Diaz; he is a shooter: he gets into great positions to shoot and test the keeper, often finding the back of the net. His goalscoring streak so far this season is not a fluke, he's recorded 15.88 xG according to Opta stats and scored 20 overall, which means he is scoring at a sustainable rate and is extremely clinical.
Diaz can play through the middle, but starts off the left as an inverted winger. He's an energetic forward that is capable of playing different roles across the attack. He's also a high volume dribbler completing 47% of his dribbles according to Opta stats, meaning he likes to get on the ball and get at players. He's won 36 fouls this campaign, and 61 last season which means he is a pest in and around the box.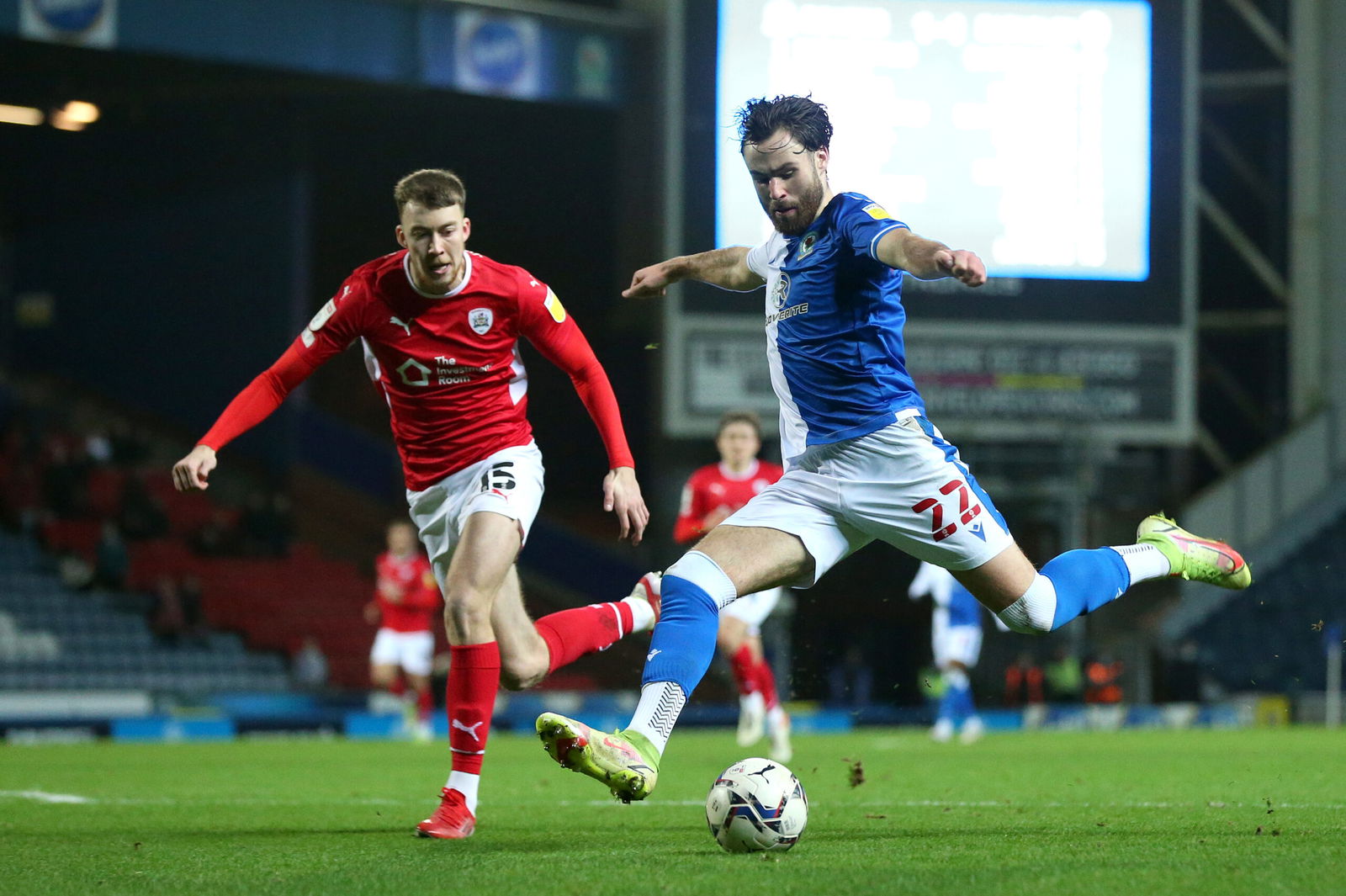 He generates most of his shots and goals from two ways: cutting in off the left onto his right foot and making runs in behind the defence. Diaz's movement is the underrated part of his game, off the ball his agility allows him to make quick darts on the blindside of the defenders to get on the end of the ball. We have already mentioned his dribbling, and this helps him when he cuts onto his right foot – where his shooting technique allows him to generate unbelievable power at close range.
Brereton's main weakness is the fact that he is a forward that stands at 6 foot 1″, but he lacks the ability to win headers in the box, only 3 of his 20 league goals this season have come from headers. Watching his videos, you can see that he was not used to contesting aerial duels since his academy days and thus relies on his dribbling and shooting ability. If he is to achieve any sort of success at Elland Road, he has to offer something different to Patrick Bamford. At Premier League level, when teams are out of ideas, they resort to bombing the box with crosses, if Diaz improves this side of the game he can unlock more of his goalscoring ability.
Final thoughts
Leeds would probably be in a relegation battle every game they play without Patrick Bamford, who has grown and become one of the best forwards in England. Bamford brings a lot to this Leeds United attack; a player who can create his own chances and provide assist for others in attack – his unselfish runs open space in the team for other players to be involved around the final third.
When is out of the team, his deputies have not done a good job at all. Daniel James is deployed up top instead of his usual role out wide, and even though his pace is useful in stretching defences and occupying markers, his decision making and finishing leaves a lot to be desired. Rodrigo Moreno continues to be underwhelming but has shown flashes of being a good attacking midfielder during his time at Elland Road – he also suffers from being unable to provide a goal threat or box presence. Joe Gelhardt is a young forward full of energy, his ability to run at his man has brought electric cameos off the Leeds bench but it will take a few years before he is ready to contribute consistently at Premier League level.
So that leaves the door open for Ben Brereton Diaz, a player who I believe will be a perfect fit for Leeds at this level. Having played international football for Chile, he is used to operating in different styles – Blackburn prefer a more conservative style of football while Chile try to be expansive when the opportunity presents itself.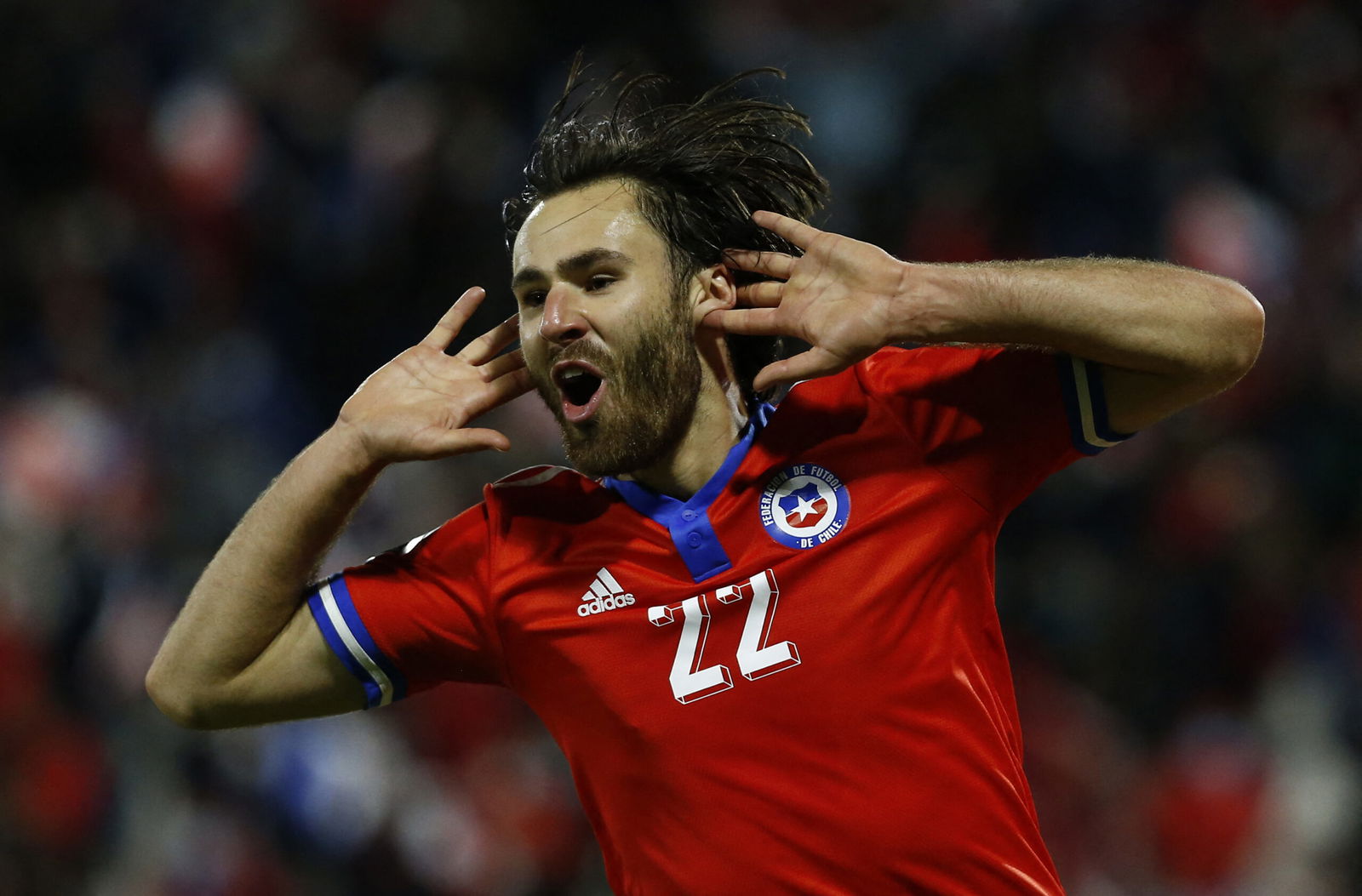 Brereton Diaz will fit into the front four roles available in the system Bielsa plays; he can operate beside the striker and in wide areas but he cannot be deployed as the lone striker. Diaz's ball-carrying is what makes this potential move work; he can carry the ball at his feet and drive at defences – something Rodrigo and Daniel James have failed to provide this season. 
As a forward, Diaz loves to attack spaces from the left hand side of the pitch with his best ability being running and attacking the space right in front of the penalty area. His runs and movement are hard to keep up with and it is a headache for defenders.
Brereton Diaz has been courted by the likes of West Ham already, so Leeds should be prepared for a bidding war. With a player of this quality who can provide a load of goal scoring from wide areas, Leeds should be all over the Chilean international in this January window.