Boubacar Kamara, a 22-year old defensive midfielder attracting interest from some of the biggest clubs in Europe; Leeds, Manchester United, Newcastle, Chelsea and Roma have all been linked to the soon-to-be out of contract player in recent months. The Frenchman spent his entire youth career playing for Olympique de Marseille's youth setup from ages five through 17.
Kamara earned a spot in the senior team heading into the 2017/18 season and after being given cameos in the UEFA Europa League, he worked his way into the side, jumping from being a bench option to a starter in the team. Since then, he has gone on to make over 168 appearances for the club.
The Marseille man ticks all the boxes for a modern defensive midfielder: he can press, win duels, intercept passes and is comfortable on the ball and under pressure. Leeds United will have a serious fight on their hands to secure the signature of Kamara, but let's take a closer look at the Marseille side and assess how good a fit he could potentially be at Elland Road.
Attacking potential
He is not just a one dimensional midfielder; he also contributes on the offensive end – Kamara has completed exactly 100 passes into the final third so far this season, the 8th highest in Ligue 1 according to fbref.com. At Marseille, Sampaoli has continued to give him an improved role on the ball, he has 1882 touches this season, the 4th highest in Ligue 1 according to fbref. This shows how involved he is in possession compared to midfielders of his profile; the next step in his development is to learn how to make his passing hurt the opponent. Kamara needs to learn how to break lines and switch play.
Kamara's versatility comes with the package; he can also play as a defensive midfielder and as a centre-back, meaning he covers two positions in one similar to Pascal Struijk and Robin Koch – but the Frenchman is an upgrade in quality on the pair. There aren't too many midfielders who love the tag of a "true" defensive midfielder, but Kamara embraces his role and loves to defend. He is young but he plays several years ahead of his age.
Defensive acumen
The Frenchman is a very alert defender, he wins his duels despite being 5'10, he wins aerial duels with the ability to read the flight of the ball which helps him beat bigger players in the air. Kamara is very good at pressuring opponents too, he ranks 6th in Ligue 1 in successful pressure % according to fbref. He has the athleticism and stamina to close down opponents even though his starting position may begin as deep as right in front of his own penalty area. His frame makes it easy to stretch and tip the ball off the toes of opponents.
This awareness helps him during defensive transitions, as Marseille prioritises pressuring wide areas, during the press Kamara fills in the middle to sweep up loose balls and prevent counter attacks. Kamara is a highly intelligent player in the first phase of build up; he occupies positions always offering an option between the lines. He scans and is highly aware of his positions and surroundings, so when he does receive the ball on the turn, he is able to play the ball in any direction quickly.
However, even though Kamara is agile and can stop attacks, he is susceptible to very quick players who can outrun him in a straight line. He often struggles when defending open spaces in transition, where he sometimes positions himself too square to the ball and becomes stranded in the middle of the pitch. The Frenchman struggles to operate in big spaces on the pitch, both in and out of possession. Out wide however, he understands how to use his body shape to close out to the touchline, stopping opponents if they try to get past him, it also helps that his long legs can simply just extend and kick the ball away. To maximize his ability, he would need to join a team that leaves enough players behind the ball on transitions.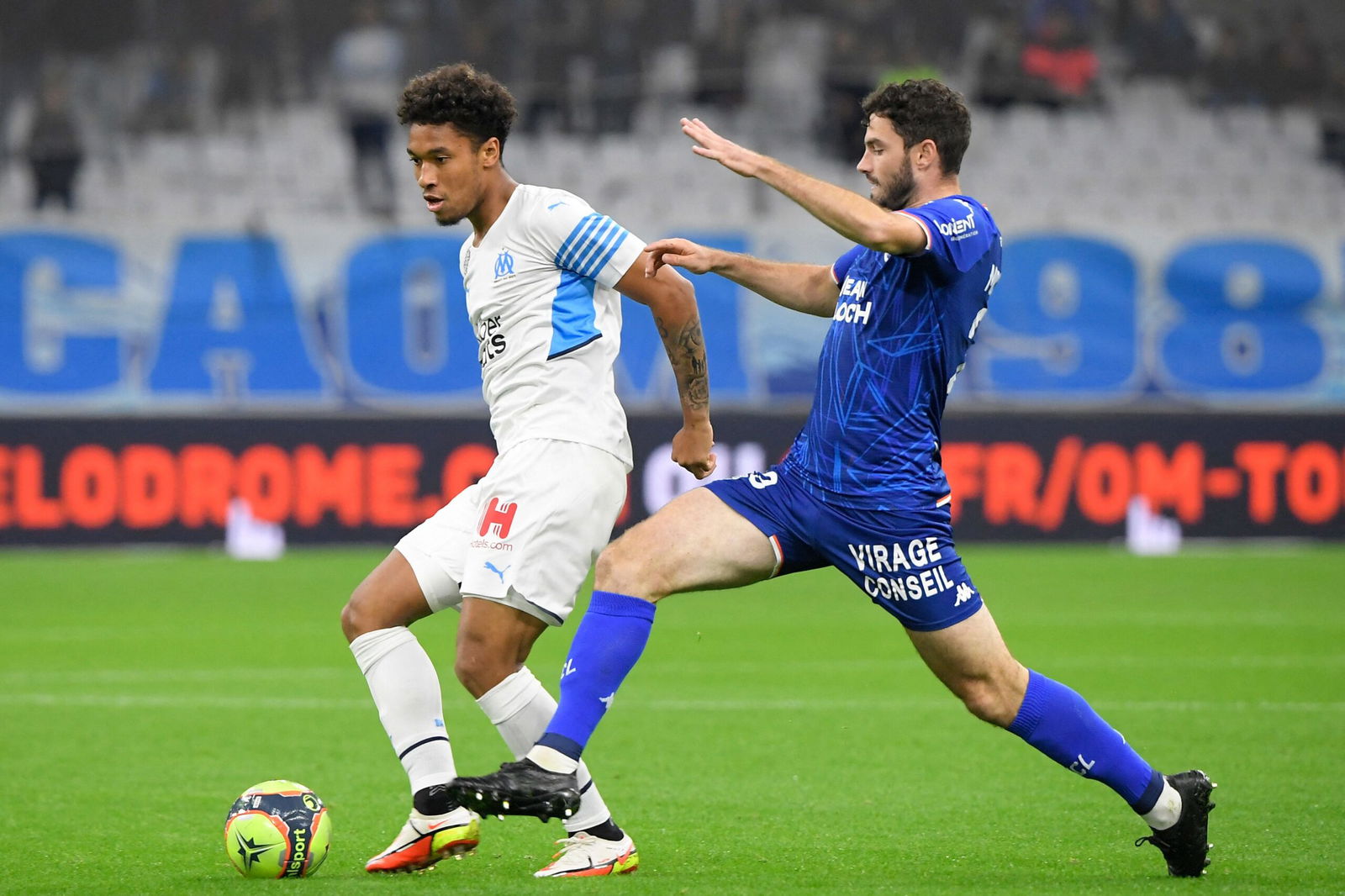 Final thoughts
You would think a team with Kalvin Phillips at the base of midfield would be guaranteed a player who would be available for every game of the season, however with the amount of football the Englishman played over last season in addition to EURO 2020, the point starts to unravel. It has been an injury plagued campaign for the midfielder so far, and he isn't expected back until March.
Phillips is also not as well rounded as everyone expects, his development has been great under Bielsa, but let's not forget he was playing in advanced areas before the Argentine coach came to Elland Road. Kamara offers a lot of skills Phillips lacks: especially playing under pressure. When it comes to beating the press, he is one of the best in Ligue 1.
He fits like a glove in Bielsa's current system because he can play at the base of the midfield and operate in defence. Having played under Marseille manager Jorge Sampaoli he is also accustomed to the energetic high pressing style, which has helped him to develop the ability to drive the ball into midfield.
For the price tag, Kamara offers a lot of promise, he comes with very high upside – he can handle protecting the team in transition because of how good he is at winning the ball. In duels, pressuring players on the ball or just reading play and intercepting the ball, Kamara is a very dangerous threat on the defensive end. On the ball, the young Frenchman has come on leaps and bounds, he is not a fancy passer who always attempts to switch play. Kamara's style revolves around making the right pass at the right time, he keeps the ball and never panics in possession efficiently.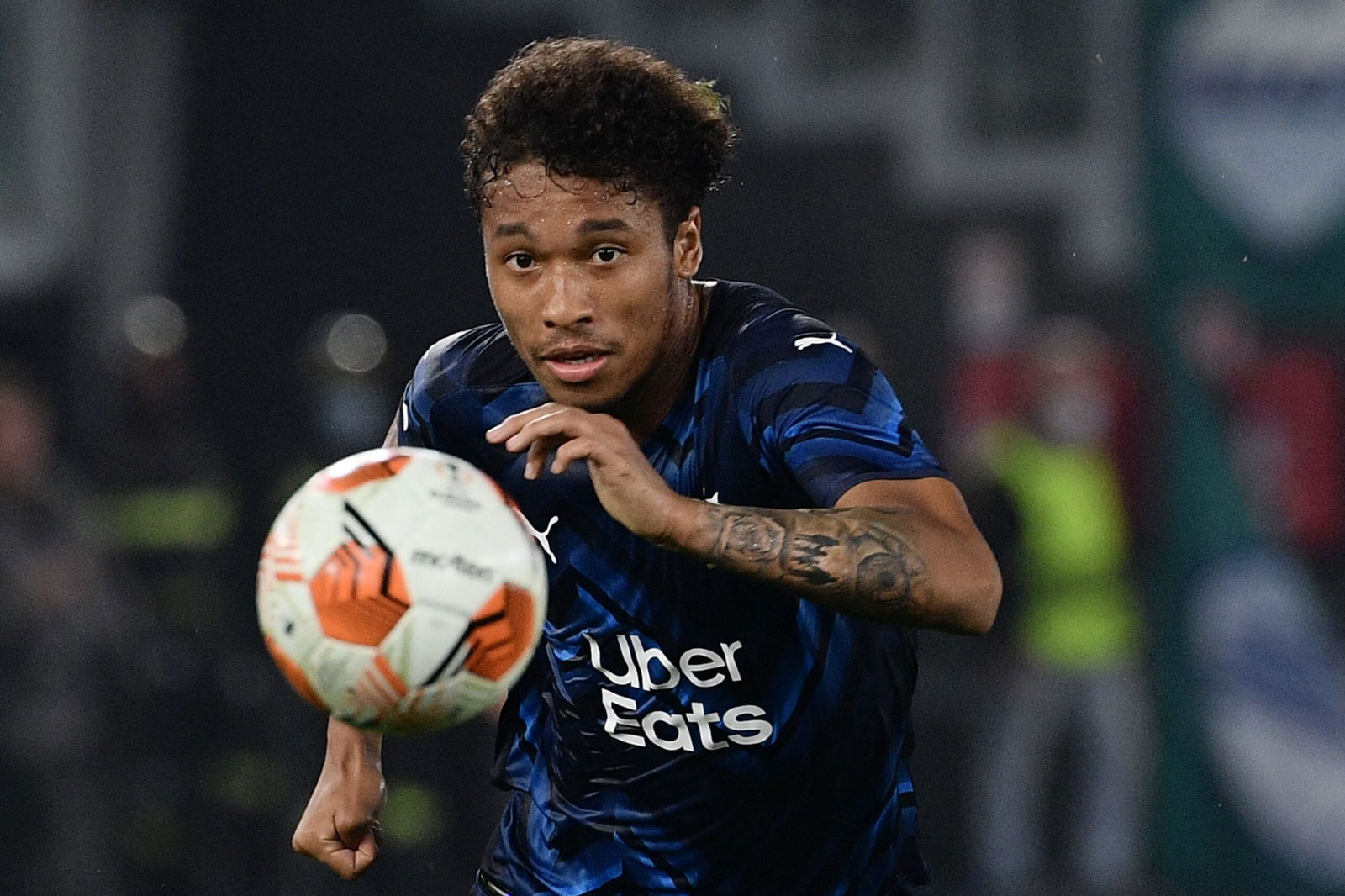 He's one of the hottest prospects on the market – a Ligue 1 defensive midfielder who can also play in defence will have many suitors. He is a blend of technical ability and defensive instincts. Playing for Marseille and after a very solid Europa Conference League campaign, his suitors would have doubled at this point. Whatever happens this summer, Leeds will have a bidding war on their hands if they decide to go after Kamara – with the biggest clubs in Europe throwing their hats into the ring. It is not impossible though, as Leeds were also able to bring over Raphinha from Lille, a team who were competing for Champions League football consistently on the domestic front.