Leeds United have been tracking Nahitan Nandez since Bielsa was in charge at Elland Road, his agent even confirmed interest in Nandez heading to the Premier League. Ever since rumours surfaced about the 26-year old potentially moving to the club, fans have been excited at the prospect. Nandez's agent, Pablo Bentancur, stated that the midfielder 'wants to play in England' and is prioritising a switch to the Premier League over staying in Italy. 
He stated: "Our wish is to play in England; if it is with Leeds United that would be much better. Cagliari president Tommaso Giulini and Andrea Radrizzani are very close friends and have already spoken. It is in the goodwill of these two presidents to close the operation. Nahitan already wanted to sign with Leeds and Bielsa when he was at Boca. England is more his type of football and Leeds would be ideal because of the style of play and because the player grows and becomes important under pressure."
Nandez is a veteran midfielder who has featured for Boca Juniors, Penarol and Cagliari, as well as the Uruguay national team. He is an experienced international, having featured in a World Cup and a Copa America tournament. Nandez is a player who can contribute in several ways to the tactics of Jesse Marsch. This scout report will show what he can contribute to Leeds and how he fits in the tactical system of the club.
What is Nahitan Nandez?
In a birthday message to Nandez in December 2020, Cagliari described the midfielder's game perfectly. They wrote: "He runs an average of more than 11km per game. From the starting whistle to the final one, Nahitan Nandez never stops: a perpetual motion, an explosion of adrenaline that shocks the whole team. He collects balls in series, plays them wisely: a concentration of quantity, quality and determination."
Pressing is Nandez's biggest asset in midfield; he ranked 10th for pressures in 2019/20 with 666, and 5th in 2020/21 with 625 pressures according to fbref. He has shown his ability to jump out to players as soon as they receive the ball and harass them to force turnovers. Nandez has a knack for jumping passing lanes and intercepting passes, he has won 54% of his tackles this season according to Opta statistics.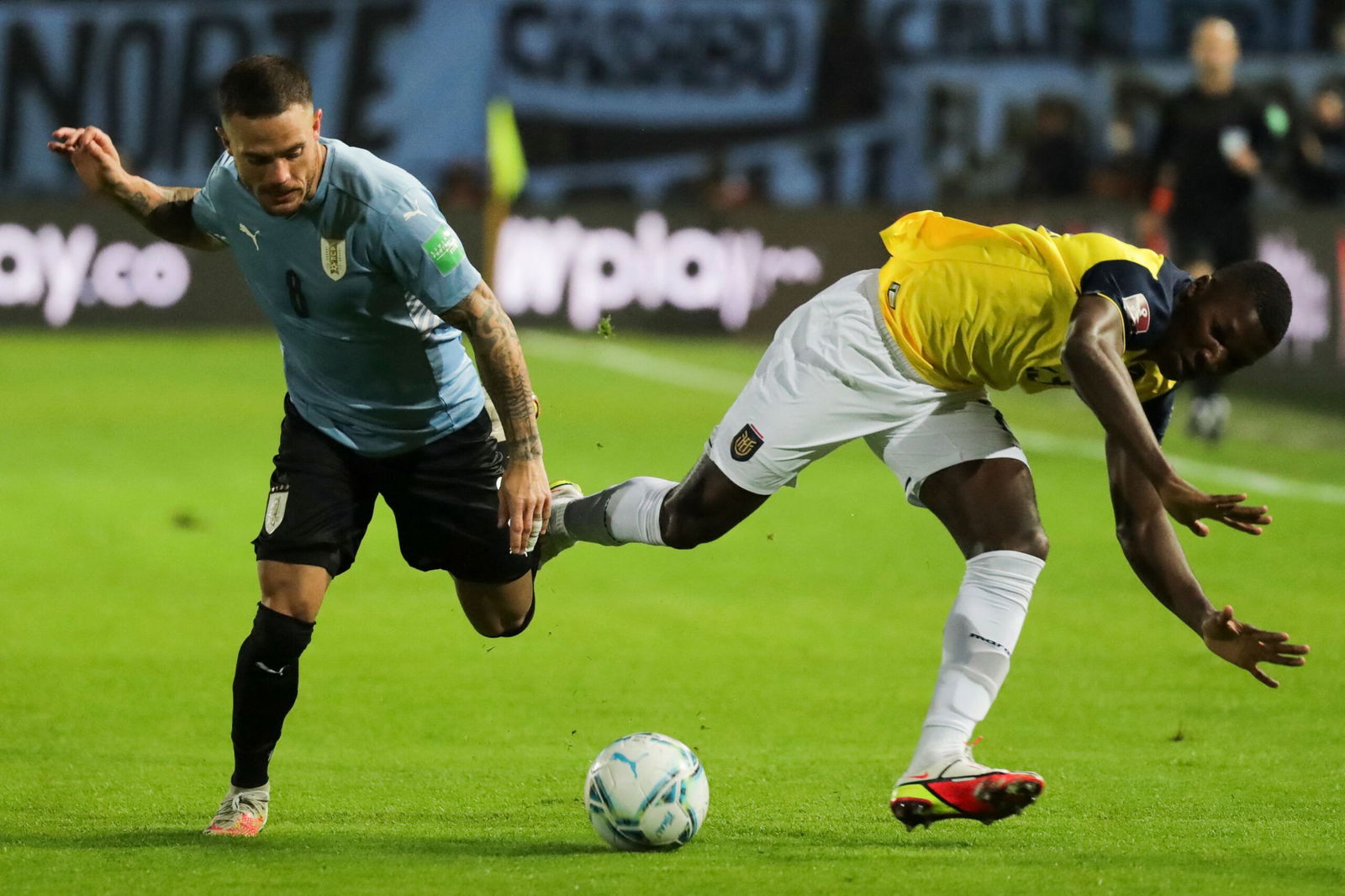 In attack he has his use, for Uruguay and Cagliari he's often tasked with making runs ahead of the ball to drag markers in midfield. This creates space for his teammates to attack the box. The 26-year-old has great vision and is adept at decision-making, he knows when to pass and when to make runs into attacking areas. With the ball at his feet, he is equally adept at driving into spaces and breaking defensive lines – his energy and agility make it easier for him. Nandez is not advanced at passing the ball, but he knows how to retain possession, he rarely loses the ball trying to pull off unnecessary actions.
Nandez's versatility is a big aspect of why he has been so successful in his career, he can play in a variety of roles – as a holding midfielder, box-to-box, and has even been used out wide. According to fbref, he completed the 4th highest number of crosses into the penalty area, that season he was given freedom to operate in advanced areas.
His weakness lies in his aggression, he often arrives late when closing down players. Due to his tenacious nature, Nandez can accumulate a lot of cards during a season, he racked up 14 yellow cards in the 2019/20 Serie A season, the 3rd highest tally during that campaign. This might not be much of an issue in England, where referees often let the game flow, allowing cheap fouls and crunching tackles. Nandez also needs to improve on his ability to get goals from midfield areas, he makes the right reads and runs most of the time but fails to find the net in many situations.
Final thoughts
The profile of the current Leeds midfielders fit into one of two boxes: defensive and energetic. Forshaw, Klich, Phillips and Struijk and Koch all fall into one of these. Midfielders who are naturally defensive minded or are defenders moved to play further up in midfield. Leeds do not have natural midfielders who can control the pace of the game and retain possession in attacks either. Defensively, these guys offer protection and the ability to cover ground but offensively, aside from Klich, they are quite lackluster. This is one of the reasons the club has had a very inconsistent 2021/22 season.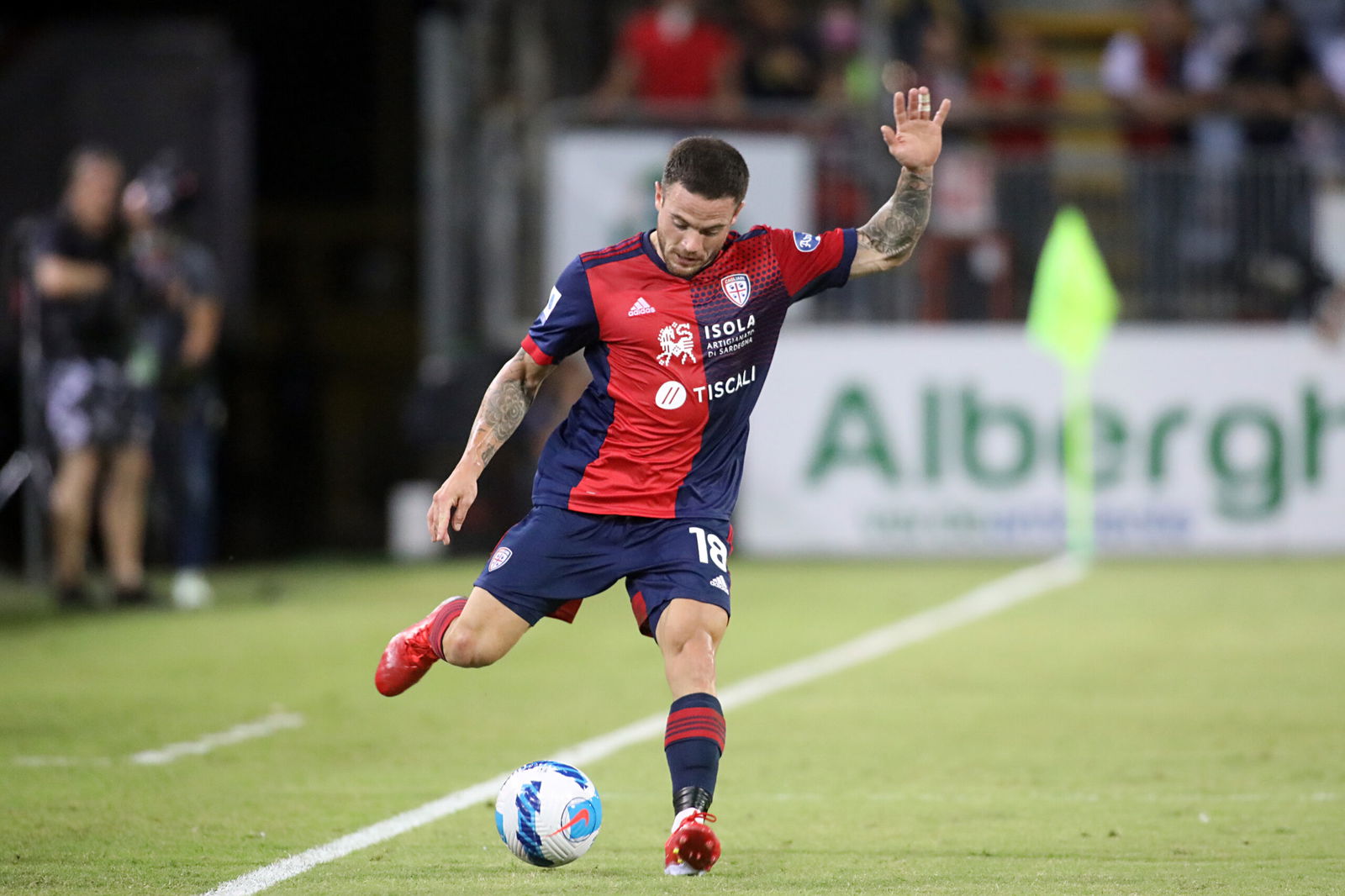 This is where a player like Nahitan Nandez comes into play, the Uruguayan is sort of a swiss army knife – versatile, full of energy and very much an all-round midfielder. His versatility is not confined to just positions, he can be deployed in different roles too. Nandez has the ability to unbalance teams, he is a very aggressive ball carrier which will serve Jesse Marsch's 4-2-2-2 well.
Nandez just does the basics at a very high level; he can pass, he can dribble, he has the energy to cover ground defensively and most importantly he can chip in with a few goals when needed. Nandez would be Marcelo Bielsa's dream but he would provide a solid option for Marsch. He can play in the pivot at the base of the system and he can also be deployed in advanced midfield areas – in those roles he will not play as a typical advanced midfielder but he does offer a lot of movement there.
Watching Nandez on the pitch, you can tell he plays like he is supercharged – every action delivered quickly and efficiently. His aggression is the main reason why he was highly-rated during his time in Serie A, he often goes into challenges around the pitch and wins the ball cleanly. Nandez can press the opponent as well as recover loose balls in midfield. His playmaking is his obvious weakness but he makes up for it with brilliant decision-making any time he receives the ball near the final third.
Solid, tactically disciplined and a very consistent performer, Nandez will be welcomed with open arms at Elland Road. His international experience with Uruguay will mean he will not come cheaply – but if any player can breathe life into Leeds' midfield, it is Nandez.