Sergino Dest is the latest in a long line of footballers educated by the world class Ajax academy system; during his time there he was a very prolific wide player at youth level, but as he progressed towards making the first team, the technical staff realised that his best position was further back in defence. It is very common for modern football teams to deploy gifted wide players and midfielders into fullback roles; Pep Guardiola did it with Fabian Delph, and Antonio Conte converted Victor Moses into a fantastic wingback – the aim of this is to unlock parts of the pitch with unique skill sets. That is what Sergino Dest is, in a nutshell; he is a fullback with the ability of a winger – he can overlap, take on his man and get into dangerous positions in the box where he can pick out teammates. This quality was the reason Barcelona paid 21 million Euros for his services back in 2020, and now with Leeds looking for a new right-back option, the American has popped up on the radar.
Modern day fullback
Dest ticks the fundamentals for a fullback in this era: good on the ball, can play under pressure and can affect the game higher up the field. The American has played in possession based sides in his career, which has shaped his understanding in the game. In teams like Ajax, and Barcelona, the fullbacks are constantly moving on the pitch: either keeping width near the touchline or drifting into central areas to create space.
Dest excels at these; he has very good feet and is a skilled dribbler; he's averaged 1.85 successful dribbles this season according to fbref.com and is very good at retaining the ball and receiving passes – he has received 90% of the passses directed at him during his time at Barcelona. He's a technically gifted player, the ball sticks to his feet anytime he receives it. The 21-year old progresses the ball very well, he ranks in the 96th percentile for progressive carries among all fullbacks in Europe's top five leagues over the last year. 8.23 progressive carries per 90 according to fbref is a very good measure of how well he can move the ball up the pitch.
On the defensive end, Dest still has his question marks: he's very small in stature and his physicality is almost non-existent; but despite that, he is able to hold his own on that end of the pitch. According to fbref, Dest has won tackles against 67.9% of the dribblers he has faced this season, showing that he has very high upside on that end. He tends to struggle in a 1v1 footrace and is outmuscled often, but when he is able to keep his marker in front of him he wins the duel often. He might have to be put on a special plan to develop his size and build to compete against Premier League wingers but based on how he has fared in La Liga, he has the potential to adapt quite well.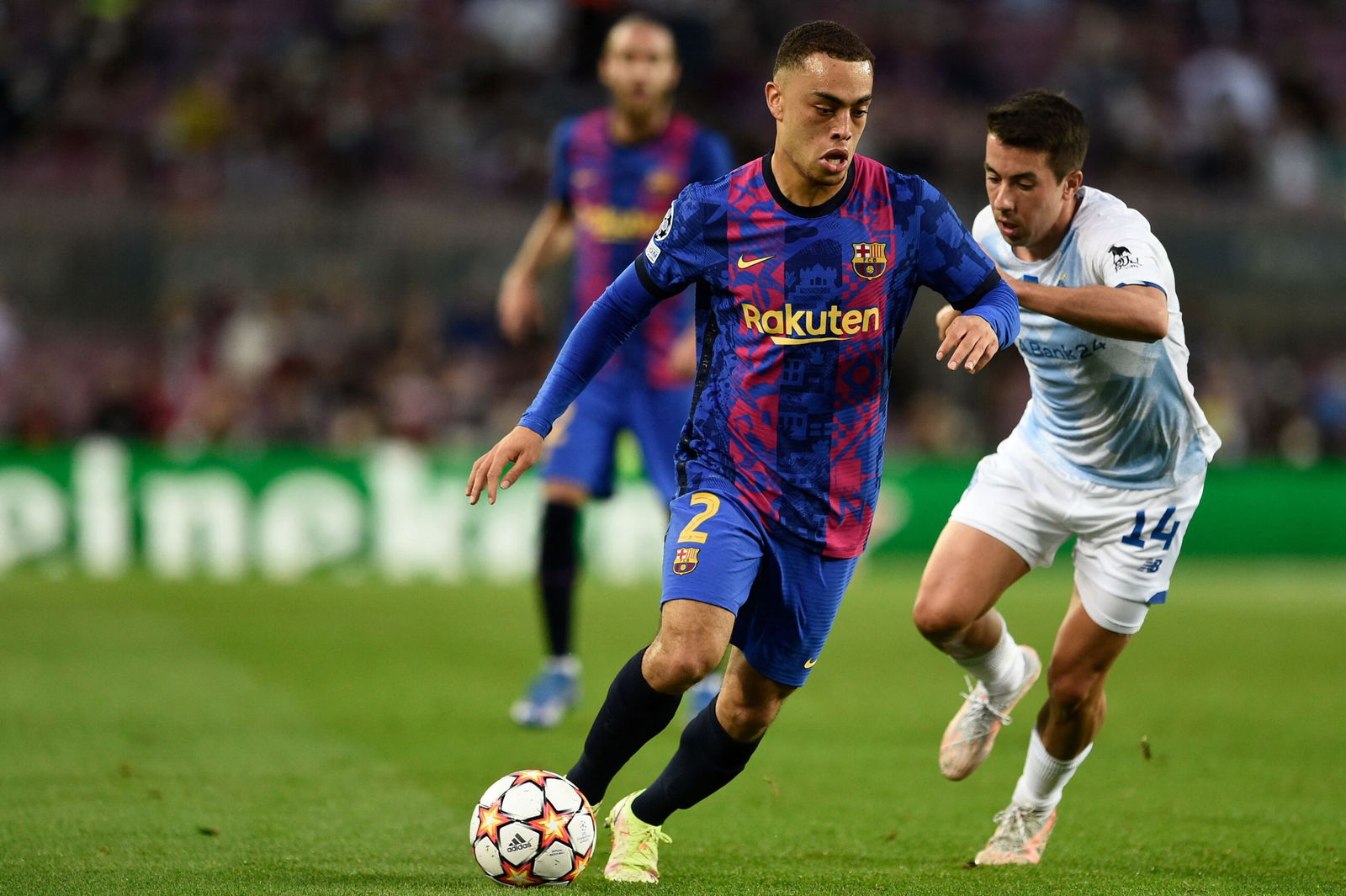 The main issue with Dest is his inconsistency; he is clearly and obviously talented but his consistency in performances can be shocking. His time at Barcelona has been a mixed one, he started off brightly but he has not been able to replicate that form under the next few managers. Maybe most of it is down to being a young player, or playing fullback at a very high level at this stage of his career. Dest's decision-making is a huge factor in this, he always seems to do the wrong things in crucial moments. If he resolves that, he will become one of the best fullbacks in Europe and at 21 he has time on his side.
Final thoughts
Luke Ayling has been a great servant to the club since his move from Bristol City in 2018, but his time in the Premier League has shown Leeds United that the need for a new fullback is apparent. Ayling's start to Premier League life was one of hope and optimism, the whole Leeds team shocked England and Ayling was one of the players leading the charge; one of the main progressors of the ball down the flank, the 29-year-old quickly climbed up everyone's list of the best fullbacks in the Premier League. At a point during the 2020/21 season, he ranked among the players with the most progressive passes in Europe's top 5 leagues. Ayling has filled in at fullback, wingback, centre-back and sometimes in midfield as a sort of orthodox winger during his Leeds career – Segino Dest would be a very good replacement.
The Dutchman is also a player who spent his developmental years at Ajax playing advanced positions; as well as having the ability to play on both flanks with considerable ease. Dest has played as a winger and mainly as a fullback, in his short career his role in tactical systems has been quite similar, he is your typical fullback in a positional play system – moves and rotates positions according to the shape of the team.
He loves to get high and wide, and loves to dribble in the attacking third; one of his best attributes – he can take on his marker with ease. He can beat a man with pace and with little body feints combined with good footwork. For a fullback he is very involved in his team's attack, he gets a lot of touches of the ball because in systems at Ajax and Barcelona the fullback is required to create.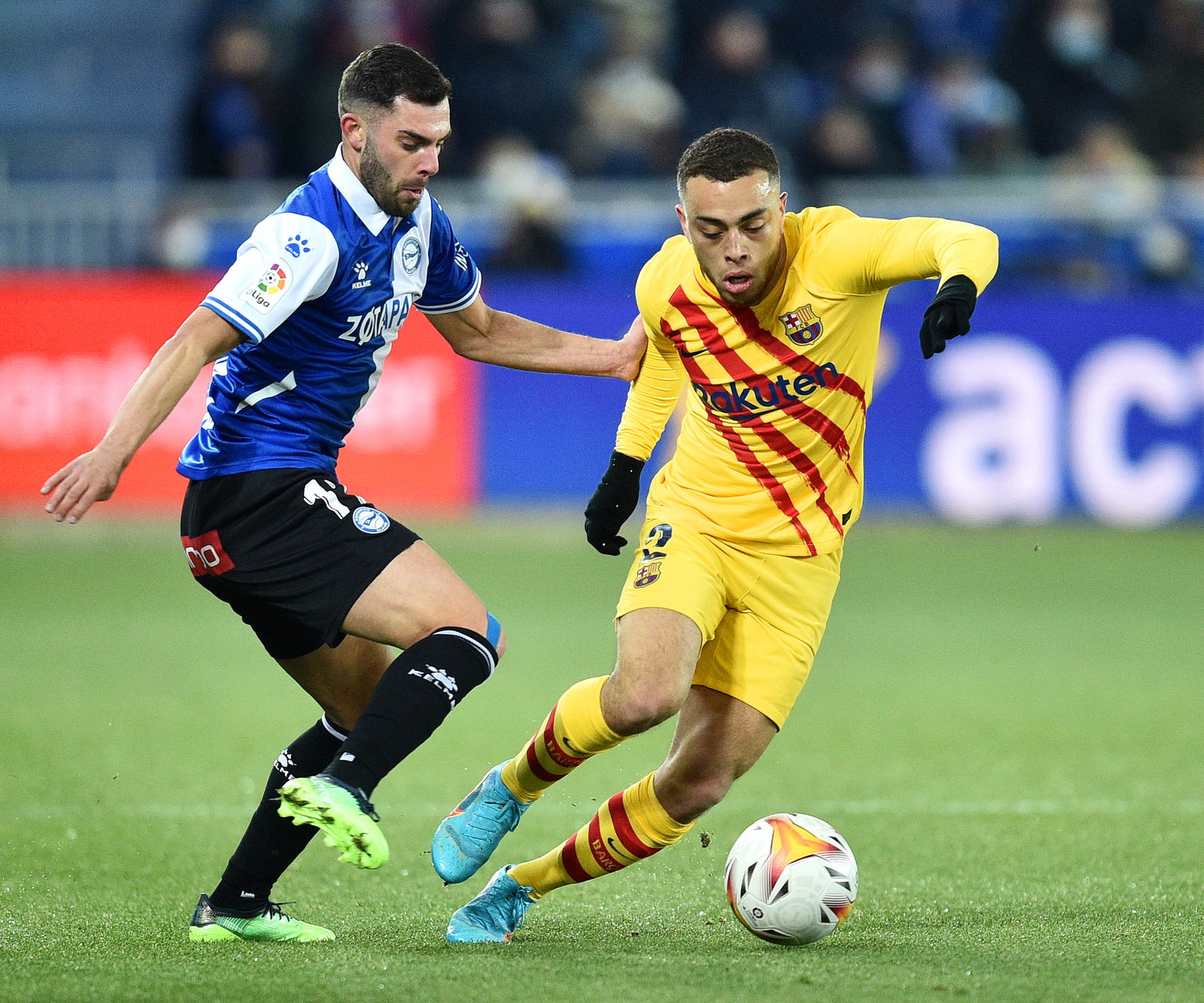 Dest would excel in Jesse Marsch's 4-2-2-2 shape; which requires the front four to be comfortable coming into central areas both on and off the ball; this system requires the fullbacks to provide width. The 21-year-old has age and athleticism on his side; he can cover ground up and down the flanks. Combination play comes easy to him so he would play alongside Raphinha on that flank. There is also the fact he is a USA international, and he will know of Marsch and could be keen to play under him.
The only issue with moving Dest to Elland Road would be his downside on the defensive end; he's quite small and his physicality is questionable – he might not adapt to English football easily. He is also short, so Leeds should be wary of teams who love to cross to far post areas. Barcelona are currently in a rebuild with the team, and have shown willingness to move players for the right price. Luke Ayling's successor may be closer than we think.