You don't get many comprehensive 1-0 wins, especially in the Premier League, but this was one of them. Coming into Saturday's clash against newly-promoted Watford, Marcelo Bielsa's Leeds United were desperate for a first league win of the season after drawing three and losing three of their first six matches. Many factors had contributed to a below average start to the season for the Whites – a growing injury list being the most telling for a side who finished last season ninth and top of the Premier League form table for the final 10 games of campaign. So with many key players out and a tough run of fixtures to kickstart the season, Leeds fans were more concerned than worried at this stage despite sitting in the relegation zone.
Watford had started the season reasonably well. A 3-2 opening day win over Aston Villa made their capabilities clear to the rest of the league, as did their 3-1 victory away at Carrow Road against fellow promoted side Norwich. They were perhaps slightly fortunate to get a 1-1 draw at home to Newcastle last week but travelling to Elland Road they would have fancied their chances. For Leeds though this was perhaps the perfect opposition. A lack of quality had cost them against West Ham just seven days earlier with Michail Antonio's last minute winner a devastating blow to Bielsa and his team. In truth the positives probably outweighed the negatives for the Argentine boss last weekend, especially after a superb first half display, but the lack of a result undoubtedly left him with a headache. Watford weren't West Ham, but they were still tricky opposition with pace scattered all over the team.
The points raised above explaining Leeds' poor start to the season are all appropriate, but this is a team used to having players on the sidelines. What has been evident throughout Bielsa's tenure is everyone knows the system whether they are in the first team, on the bench or in the under-23s. So perhaps the most worrying factor during the first two months was a drop off in energy for a team renowned for their fitness levels. No stats are needed for those who have watched all of Leeds' games this season. When the clock hits the hour mark the players have struggled physically for the remainder of the game. This is not just those who have come into the side of late, regulars such as Stuart Dallas, Luke Ayling and Patrick Bamford have been among those looking 'leggy' and it may have played a part in the latter two sitting out the last couple of games through injury.
So the questions marks were being raised AGAIN about Bielsa's style. In his fourth season in charge at Elland Road, were we actually seeing 'Bielsa burnout' at the start of the season rather than the end? Had teams worked out how to combat his style of play? After just over three years trying to perfect his all-action, non-stop running style, were many of the players now struggling physically with his demands? Whether they were or not the only question that was being definitively answered was that Bielsa would not be changing his style for anyone. It is yet another chance for the maverick manager and his players to prove that this style of play does work at the highest level and on a consistent basis, especially ahead of a favourable run of fixtures.
First though Watford had to be dealt with and the Leeds of last season, which had been playing in patches so far this season, needed to put in a 90-minute performance. It was the first meeting between the sides since 2017 and the first time the Hornets had faced a United team managed by Bielsa – and it very quickly showed. Though now departed boss Xisco Munoz fielded a team full of speed and attacking intent, their vulnerability quickly showed against a team that loves space and the opportunity to press. Time on the ball against Leeds is always limited, quick passing and movement is needed and the Hertfordshire outfit played right into the hands of the hosts from the off as the man-on-man press forced them deeper and deeper.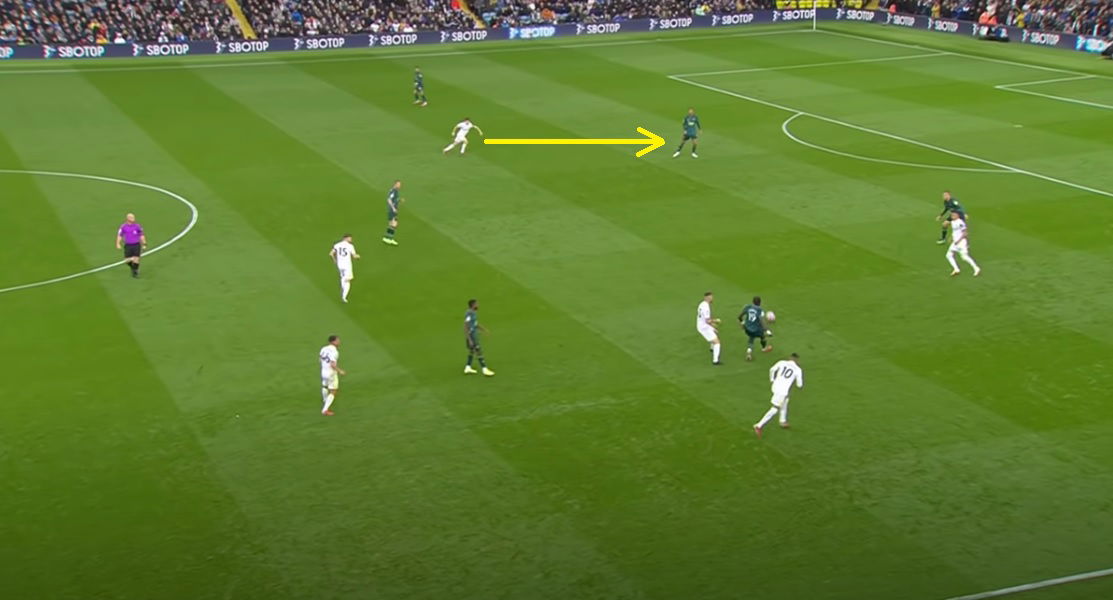 As we know Leeds also like to commit men forward at every opportunity and Watford's lack of work ethic in midfield meant Bielsa's team always had space when attacking as players from the visitors jogged back and failed to get behind the ball.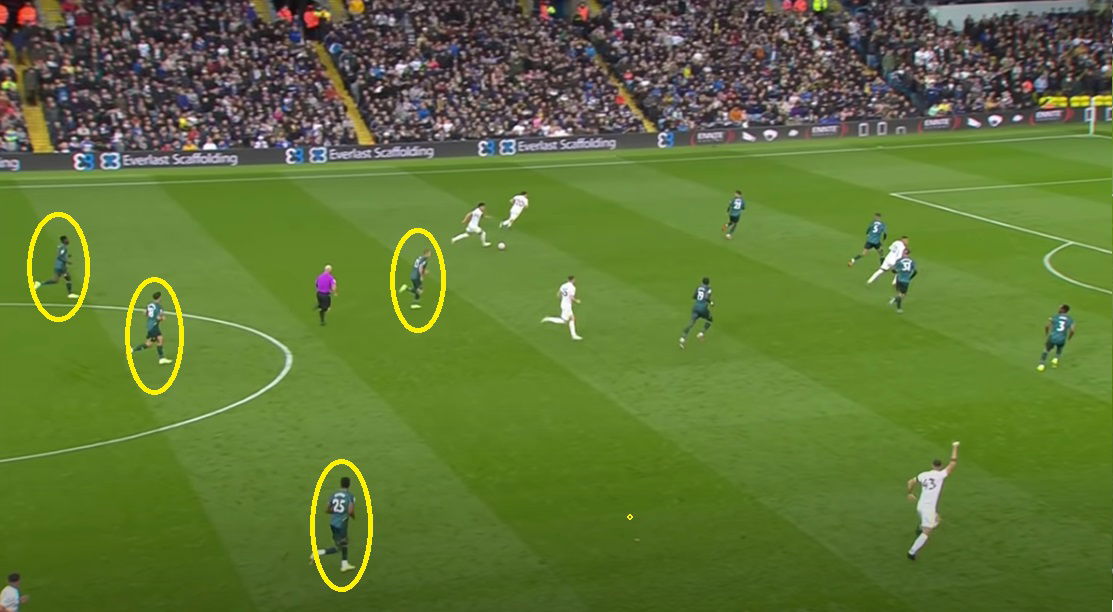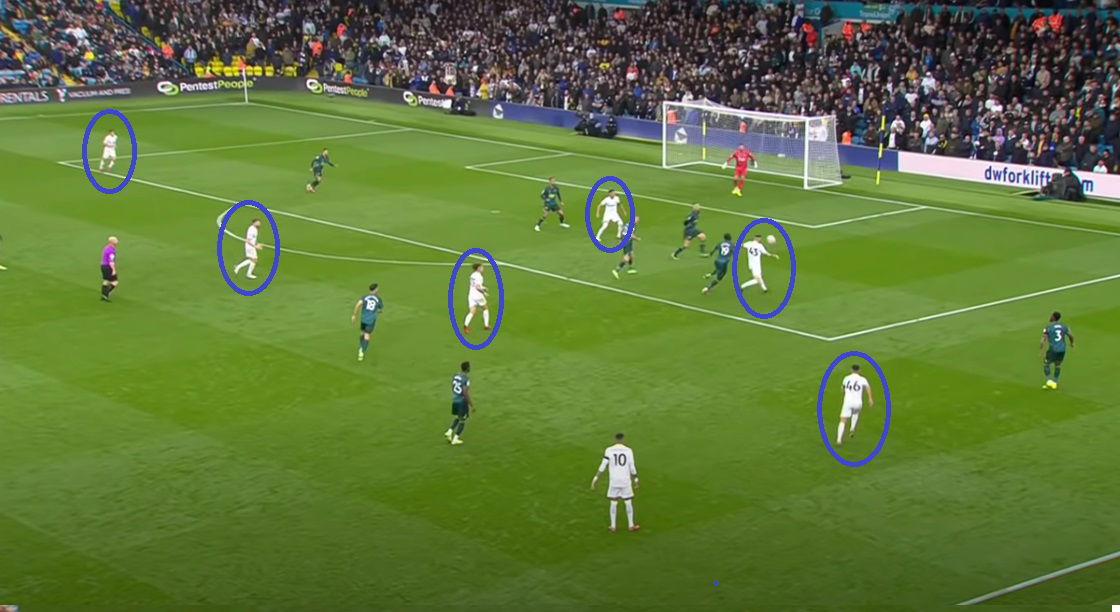 The only goal ironically came from a corner from the returning Diego Llorente, but the truth is if Leeds had either picked the right pass more often or being more clinical when they did, they could have easily scored five or six.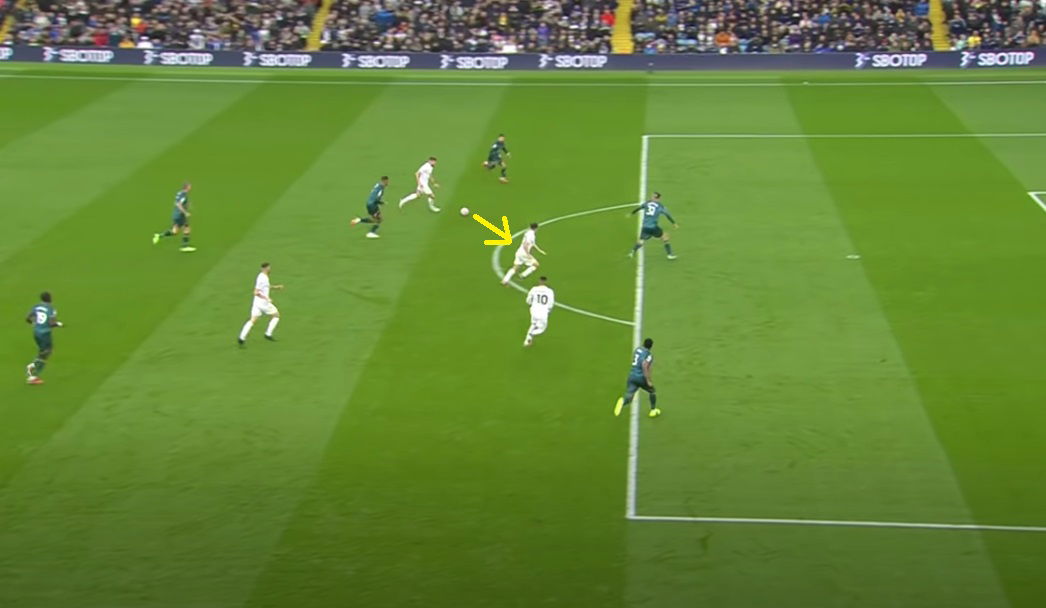 Though the 1-0 scoreline won't exactly be grabbing the back pages of the national newspapers, this was more than a result for Leeds. They had 20 shots, 67% possession and limited Watford to one shot on target. Hornets' keeper Ben Foster described it as 'a 1-0 battering' and he wasn't wrong, this was as comprehensive a 1-0 victory you are ever likely to see. It was also a performance that signified that the Whites can still perfect their unique, all-action, one-on-one style for the full 90 minutes and suffocate a Premier League team into submission. Watford won't be the best team that visit Elland Road this season, but United undoubtedly made them look worse than what they actually are which led to their manager's sacking – but that's what Leeds and Bielsa can do to anyone on the right day. It was evident to many that this was a match between a team who won't be near the relegation zone versus one that definitely will be, despite their respective league positions before the match, and it's hard to disagree on what we witnessed.
With the first win nailed down and more players returning from injury, headlined by Llorente's star showing on Saturday, there is a renewed sense of optimism at Elland Road that this team can achieve great things again. Though some may never have doubted that, with fixtures against Southampton, Wolves and Norwich to come after the international break, there is a feeling that a fully-functioning, fully fit and clinical Leeds team could cause some serious damage again in the Premier League this season, and not just against teams in the bottom half. Tactically it was a masterclass from Bielsa and his players against Watford and it will undoubtedly have United's next three opponents worried they could catch the Whites at the wrong time.