Leeds United have a really strong crop of youngsters coming up and ready to knock on the door for the senior team. The fact is that when 'Through It all Together' ran a poll in August 2021 about which Leeds U23 player had the potential to break into the first team, the debate was hot, with the likes of Joe Gelhardt, Crysencio Summerville, Sam Greenwood, Charlie Cresswell, Lewis Bate and Cody Drameh voted for, in that order. Since then, Gelhardt has gone on to make 15 appearances for the senior team, benefitting from Bamford's injury issues, Cresswell has featured 5 times for the senior Whites, Sam Greenwood and Lewis Bate have been a regular for the U23 side and Cody Drameh has pushed for a loan move to Cardiff City and been a regular there. We will be taking a look at all these players and more in a new Youth Report series, and today's report kicks off with the wonderkid winger who has been the subject of heavy discussion in recent times – Crysencio Summerville.
Career History
Born in Rotterdam, Summerville played for RVVV Noorderkwartier's youth team before joining Feyenoord's academy in 2008. In March 2018, he signed his first pro contract with Feyenoord. This was a contract lasting until the summer 2021. In the 2 years after signing his contract, Summerville had impressive loan spells at FC Dordrecht and ADO Den Haag, becoming the youngest ever goal-scorer for the latter at the age of 18. He returned to Feyenoord ahead of the 20/21 season with confidence, wanting more senior team involvement and refusing to extend his contract when that couldn't be promised. Leeds saw the opportunity and moved for the youngster.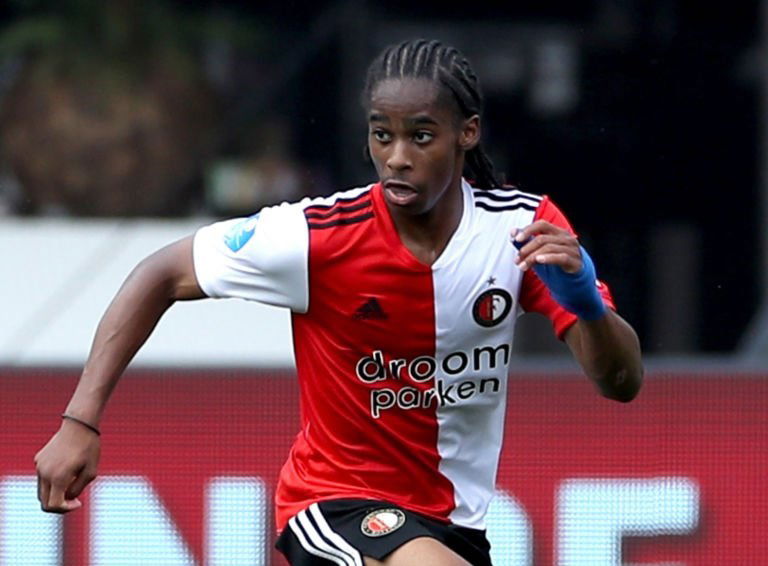 Having coached the forward at ADO Den Haag, Chris Powell was full of praise for the youngster prior to his switch to the Whites, stating: "You could see the raw talent he had. He's only tiny, he's like five foot nothing but he's got wonderful balance. One vs one is his strength, against players. He's quite a free spirit out on the wing, in a good way. He's played for the U18s and U19s for Holland so he's well thought of in Dutch football. His talent isn't in doubt. He will have to learn how Leeds want him to play, in the U23s, and take it on board. It's an exciting signing."
Joining Leeds in September 2020 on a 3 year contract, Crysencio was involved at the youth levels in the 20/21 season, as he took time to settle in a new country. Since the start of the 21/22 season, the winger has been caught between the youth and senior teams, training regularly with the latter and being called up 24 times to make the bench for the seniors and making 5 appearances as a substitute. But this has come at the cost of game-time at the youth level which isn't helping his development. He has spent 19 games sitting on the senior team bench without getting a look in.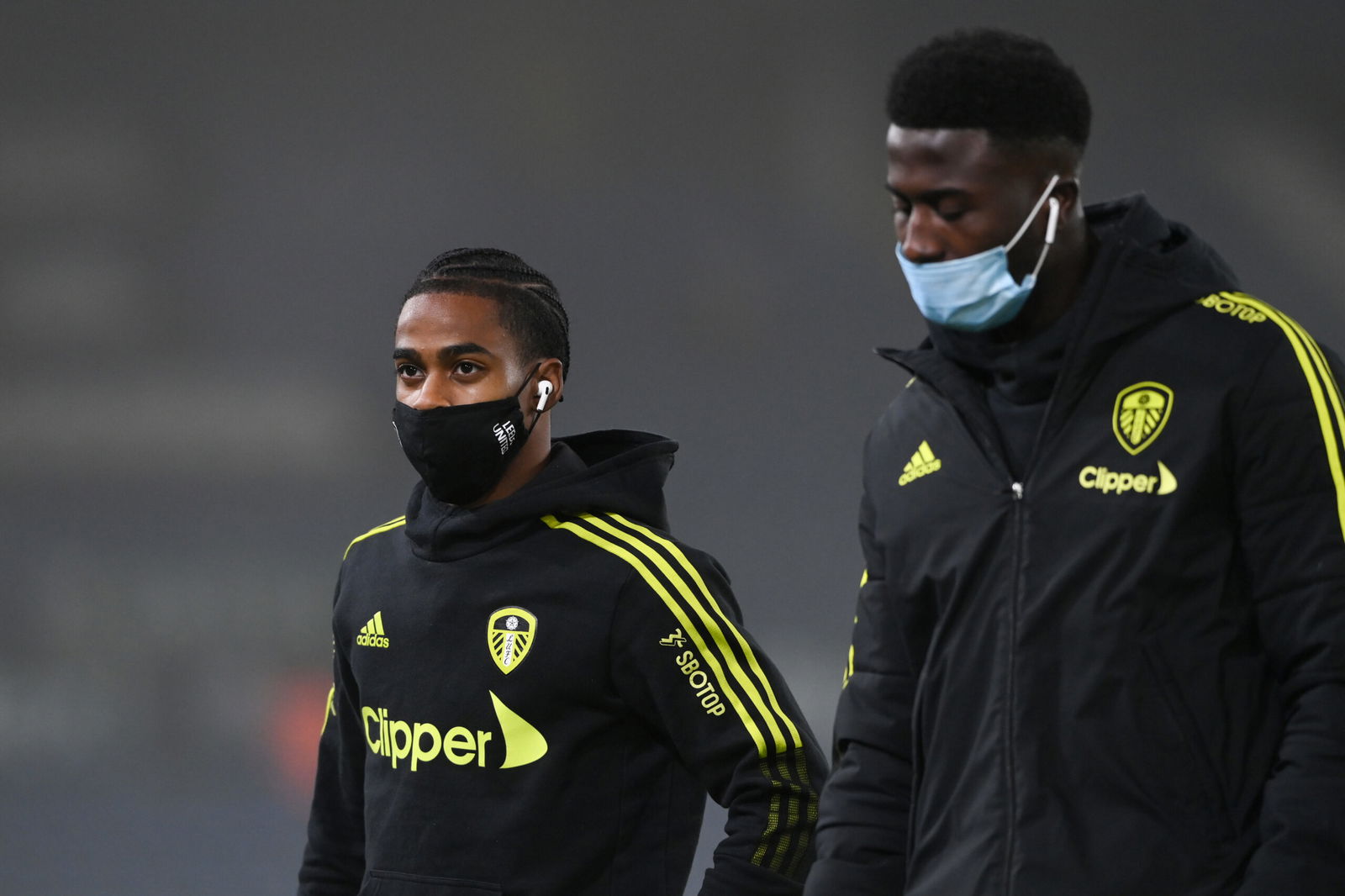 Every time Summerville has turned up for the U23 side this season, he's looked unplayable and seems to have clearly outgrown the level, but his senior team path is blocked by new signing Daniel James, Jack Harisson and Raphinha. Just 119 senior team minutes for a player that is too good for the reserves is a problem. This led to him being the subject of intense transfer discussion when loan offers were on the table in January 2022. Bielsa had initially agreed to let him go on loan, just like he had for Cody Drameh to Cardiff, but given the team's injury crisis in attack, Summerville was held back. The appointment of Jesse Marsch hasn't changed much, with Summerville yet to make an appearance under the new manager, but continuing to make the bench regularly. The loan and sale rumours haven't died down, with many reports claiming offers in the upcoming summer 2022 window could put Summerville's Leeds future in doubt.
Playing Style
Summerville is a winger by trade, capable of playing on both sides equally well. He has never played a central role yet. He was playing a lot more as a traditional right-sided winger during his Feyenoord days, but has since gained the nuances of playing as an inverted winger from his loan spells. His biggest strengths are pace, acceleration and dribbling. The player has a very small stature (1.65m height) but is extremely nimble and agile, possessing the ability to accelerate and beat his man at whim. But despite his size, the winger has the strength and aggression to power through his man and make himself a hassle for defenders.
Leeds midfielder Jamie Shackleton had something similar to say when discussing Summerville this year. "There's specific drills in training that we'll do," said Shackleton. "We'll do those repeatedly. Coming up against top-class forwards and wingers that we have inside the club definitely helps. Cry Summerville, is a nightmare to mark. He's really sharp. For his size he's very, very strong. I do my best to keep up with him and the other wingers."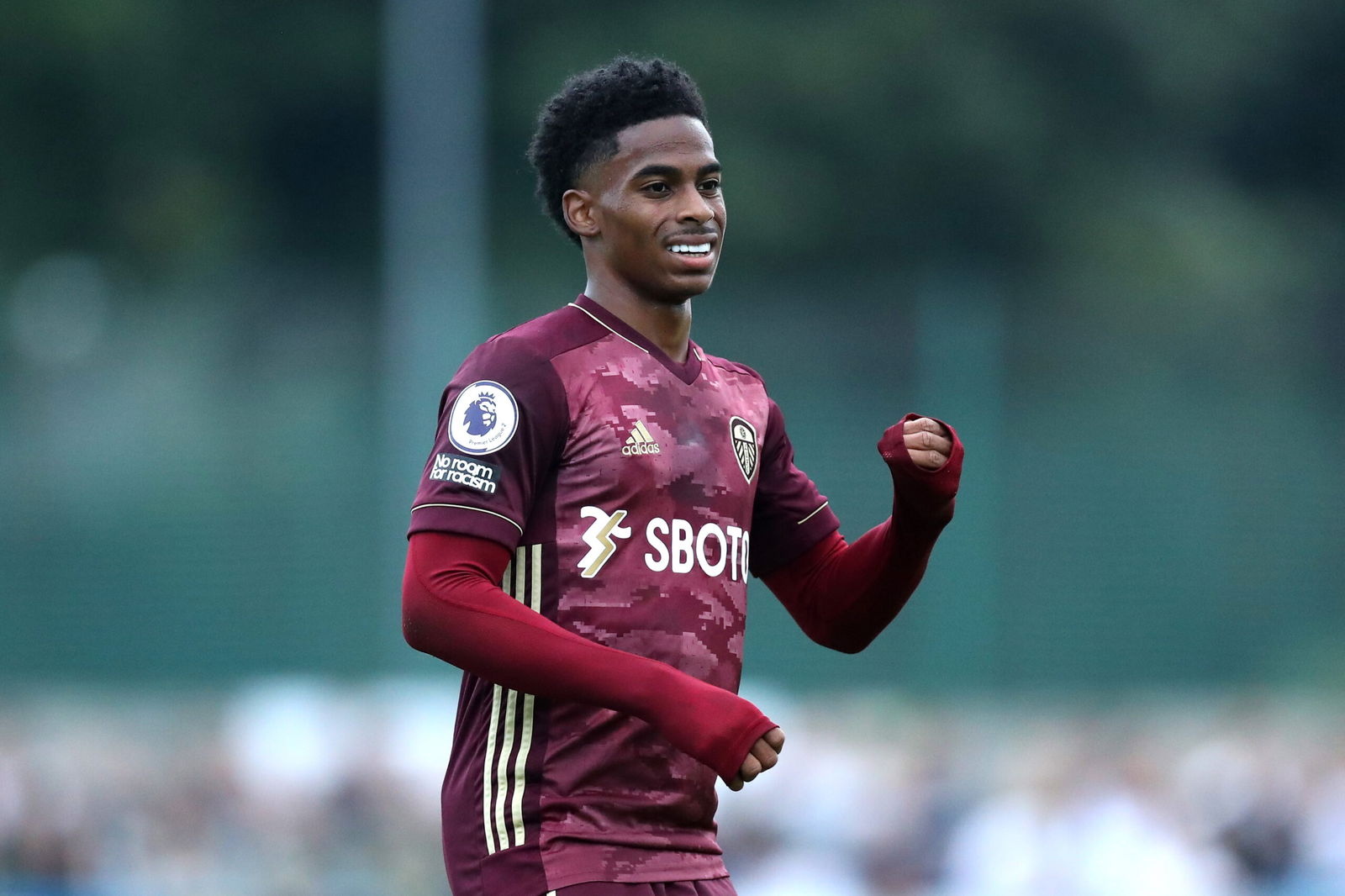 Summerville is very pleasing to look at, often indulging in tricks and skills with his quick feet to dazzle defenders. He keeps defenders on his toes with his varied dribbling skill set boasting many different ways to beat his man. But all this doesn't make him shun his defensive duties. He presses aggressively without the ball, is always in motion and isn't scared of getting stuck in to win the ball back. 
Leeds' U23 boss, Andrew Taylor confirmed this and more in a recent interview. 
"I was a left-back and I couldn't think of anything worse than playing against Cry, let me tell you," said Taylor after Summerville scored a hat-trick versus Crystal palace U23s in April, 2022. "He's got that small centre of gravity, and he chops and he's gone and he's that quick, he's gone, you just can't catch him. Everything going forward he's fantastic at, but he doesn't just stop there, he does the defensive work as well, he works really hard. He's picked up the press really well, he presses really aggressively and wins the ball back high up which then gives us an opportunity to go and score a goal so it was a fantastic performance from him."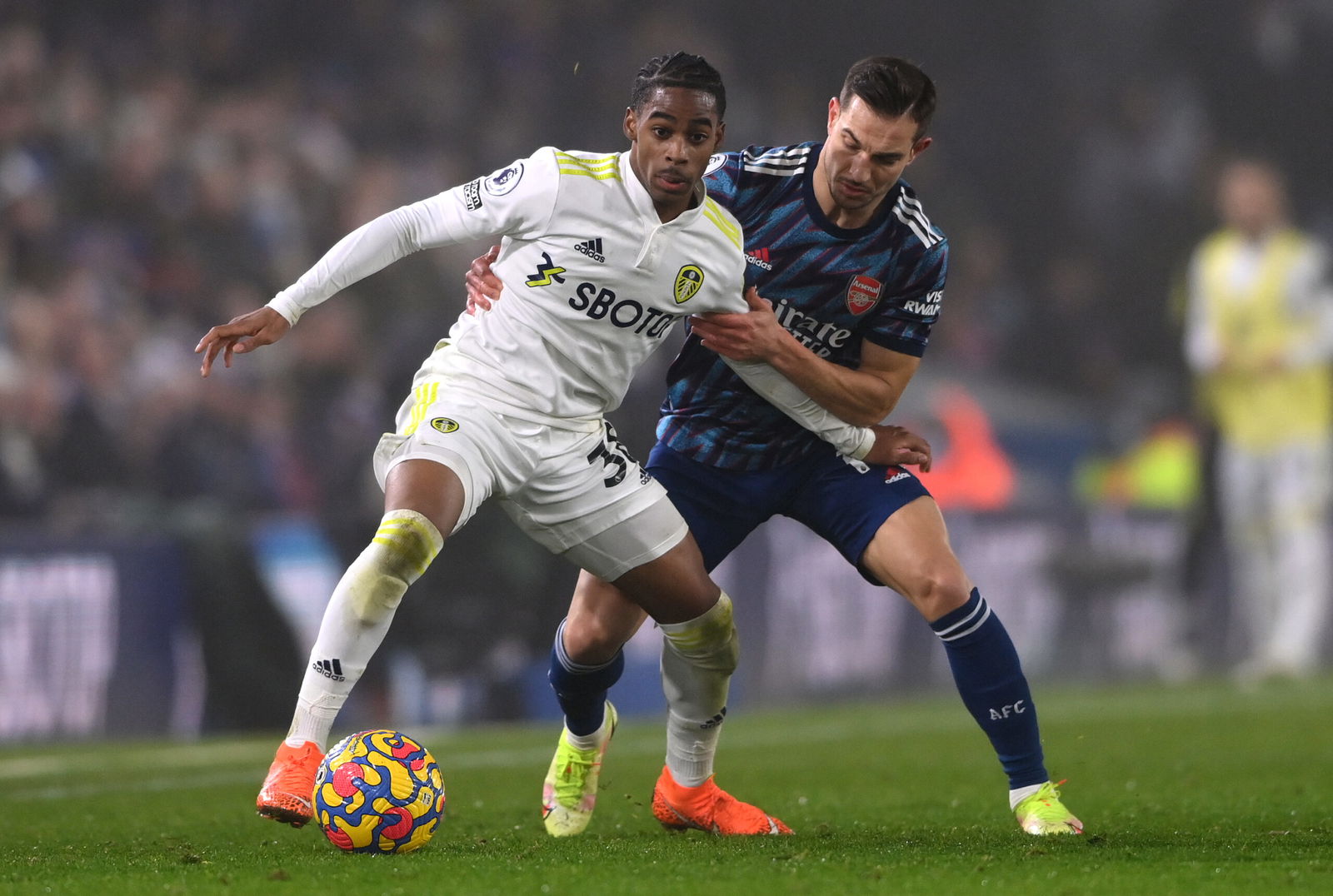 On the weaknesses, Summerville isn't the strongest player in the world as mentioned before. Despite his immense workrate, at the end of the day he is prone to getting out-muscled off the ball and beaten in the air. He is also not the most gifted passer as of now, lacking vision and technique to pull off progressive passes from deep, instead preferring to carry or dribble more and focus on the final ball after beating his man. Senior team experience seems to be the only way to plug these gaps quickly.
Summerville's 6 goals and 1 assist for the Leeds U23s this season have come from just 4 full games and 7 halves of football. The recent hat-trick against Palace U23s mentioned above is a good example of all that he is about and why he's ready for senior team game-time.
His first goal was a classic, picking up the ball on the left hand side in the middle third with a lot to do. He carries the ball ahead easily, keeping the defender on his toes before cutting in and belting a top corner curler to give Leeds U23 the lead. In the second half, having switched to the right wing, Summerville showcased his excellent off-the-ball movement, latching onto a great through ball after a run between the 2 centre-backs that ended with him rounding up the charging keeper but unable to finish from distance. His second goal was even more impressive than his first, as he first made a penetrating run to the byline and then cut back sharply to finish from a very tight angle with his weaker left foot. The 3rd goal was similar to the chance at the start of the second half, with Summerville making a good run and rounding up the charging keeper, but this time he showed the composure to pick his spot and finish.
Future
Summerville is still being strongly linked to moves away from Leeds. According to a report by German media outlet Frankfurter Rundschau (via Sport Witness), they claim that after attempting to sign the 20-year-old in the January transfer window, HSV Hamburg are once again plotting a move for the winger at the end of the season. The report goes on to state that Leeds may even be willing to part with the Netherlands U21 international for as little as €2m (£1.7m) this summer.
If Leeds end up selling one of their brightest talents for such a small fee without ever having given themselves a good shot of developing him for the main team, they might really regret it. With Daniel James not being in great form, Marsch should consider getting Summerville on the left wing for games from now till the end of the season.