The Premier League is blessed with 20 sublime stadiums all with their unique characters and special atmospheres, but who has the best stadium in the English top-flight?
To rank the stadiums we're going to be looking at aesthetic, capacity, and their unique personalities.
Here are the results starting at 20 (worst) and running all the way through to number 1 (best)…
20. Turf Moor – Burnley
With a capacity of only 21,400, Turf Moor isn't exactly at home in the Premier League. It is a ground that people would likely associate more with the lower divisions given its ranking as only the 44th largest stadium in England. That said, its smaller size brings the fans closer to the action and has made it a fortress in seasons gone by, however the ground has seen its best days and needs a major upgrade.
19. Selhurst Park – Crystal Palace
Selhurst Park is a similar case study to Turf Moor. The London based ground only holds 5000 more seats than its Lancashire counterpart, leaving it 34th in England in terms of capacity. That said it brings a nostalgic sense of days gone by with the style of its stands. Add to that the vibrancy of the blue and red seats contrasting against each other you have a stadium with a bucket load of character even if it is small in size.
18. Brentford Community Stadium – Brentford
A newly built stadium that has all the glitz and glamour you'd expect from a Premier League ground. Despite its infancy, it also has a traditional feel to its design, something that cannot be said for every stadium in the league. Nonetheless, with a very small capacity of around 20,000 it cannot break out of the bottom three of this list.
17. Vicarage Road – Watford
Watford's home for a hundred years come 2022, it holds a special place in English football history. It brings the best out of its supporters such is the emotional bond between them and the ground. It's compact design also makes it intimidating to opposition players. But with a capacity of 22,000 it's hard to justify it being any higher on the list.
16. The Amex – Brighton
On the other end of the spectrum is Brighton's Amex. The Amex is a modern stadium that follows all the modern tropes and looks good whilst doing so. However, it lacks the size of some of the other modern grounds out there with a capacity just over 30,000. Its distinctly modern style also leaves it lacking a touch of character and makes it tougher for supporters to really feel involved.
15. Carrow Road – Norwich
Unlike the Amex, Carrow Road isn't undermined by modernity. Although expanded as recently as 2010, the ground maintains its signature character that reflects that of the team itself. Home to famous moments such as the iconic "where are you" rant, it certainly has all the history and personality of a Premier League stadium.
14. The King Power – Leicester
The home to the 2016 Premier League Champions is a modest setting. It feels like a Premier League ground for sure but somewhat lacks the grandeur and size you might expect from the former Premier League winners and a side consistently in and around the top four. It only boasts a capacity of 32,312.
13. Molineux – Wolves
Molineux may be a touch smaller than the King Power lying 21st place in England for capacity, but there is something striking, almost gothic, about Wolves' stadium. Perhaps it's the orange and black colour scheme or even the slightly uneven but intimidating design. Either way, it makes playing Wolves away that bit more daunting.
12. St Mary's Stadium – Southampton
I've always thought Southampton's ground toed a good line between modernity and tradition. Despite being a recent build and applying a lot of modern tropes, the stadium maintains a design that echoes the past by not falling into the trap of being overly round in a mimic of Wembley. That said, its capacity is somewhat limited only just scrapping into the top 20.
11. The Etihad – Manchester City
With England's sixth highest capacity, the Etihad is deserving of being this high on the list and some may argue it should be even higher. But for me, the stadium lacks character coming off as a blue Wembley. The design doesn't reflect the character of a club who has gone from rags to riches and instead falls into the blend of modern, round stadiums we see so often today.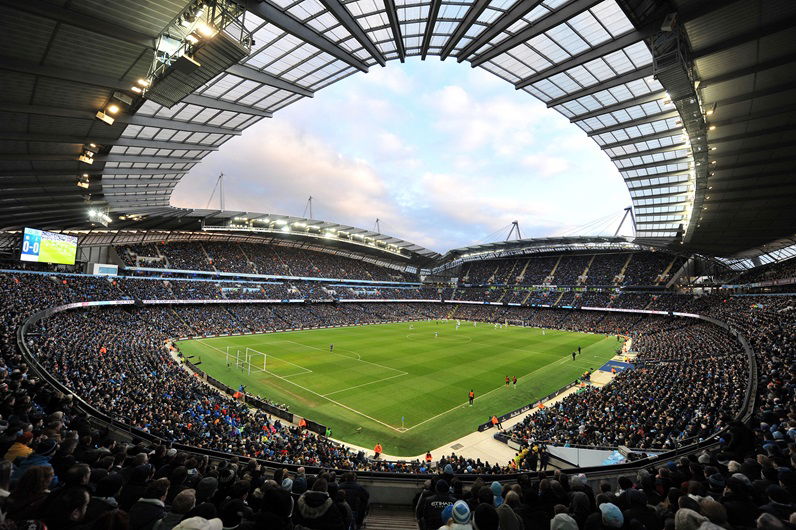 10. Villa Park – Aston Villa
Villa park is at the opposite end of the spectrum to City's overtly modern Etihad. The Birmingham-based stadium is visually striking with its towering stands and traditional style that hearken back to Villa's impressive past. Add to that its impressive 42,000 capacity and it's clear Villa Park is a superb stadium. That said, it loses points for lacking a bit of a modern touch.
9. The London Stadium – West Ham
I for one miss Upton Park, but it must be said that the London Stadium is a marvel. With a capacity of 60,000 it stands as England's fifth biggest football stadium and is more visually striking than some of the other modern stadiums we see with a uniquely styled roof which makes its exterior as impressive as its interior. That said, due to its former status as an Athletics stadium, the fans feel a million miles away damaging atmosphere.
8. The Emirates – Arsenal
In the same vein as the London Stadium, the Emirates just about avoids falling into the modern trap of being a soulless, round Wembley knock-off with its unique exterior design. On top of that, I've always appreciated how the stadium honours the past with its various statues and an honours list that runs round the inside of the ground depicting every trophy Arsenal have won.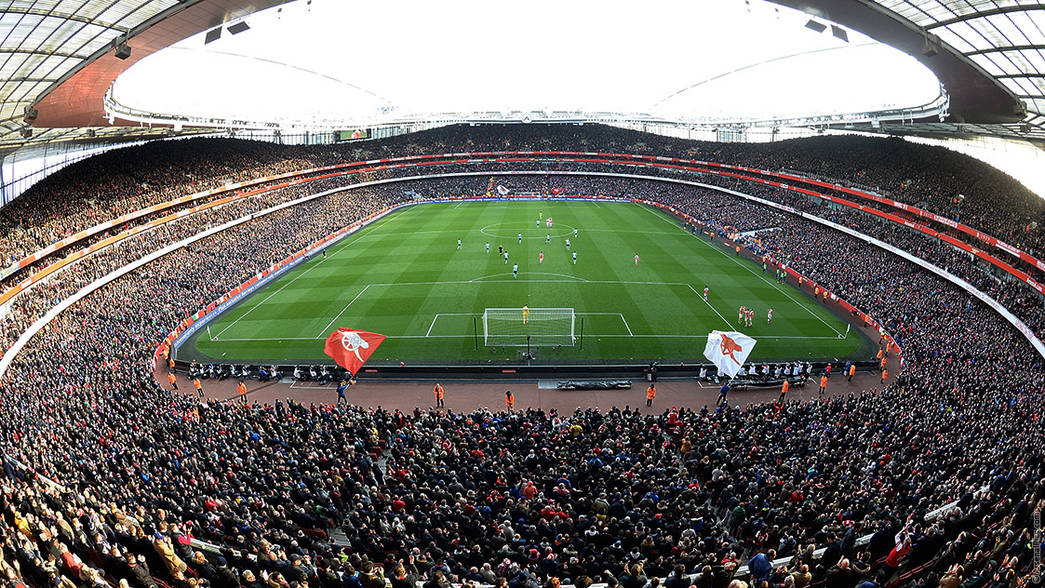 7. Goodison Park – Everton
History just seems to bleed from Goodison Park. You can tell this stadium belonged to some great teams in decades gone by and yet it still manages to feel at home in the modern Premier League. It's one of a few special stadiums in the league that feel timeless and I, for one, will be sorry to see it be left behind by the Toffees, especially given its unique relationship with Stanley Park and its red counterpart.
6. Old Trafford – Manchester United
As the Premier League's largest stadium with a capacity of 75,653, Old Trafford already has major status but it should also be commended for its aesthetic. The ground is another one of those timeless stadiums that could exist in any era of football. It also has its own unique feel. It's truly special watching the Red Devils march out of the tunnel as the rest of the ground unfurls around them.
5. Tottenham Hotspur Stadium – Tottenham
The Tottenham Hotspur Stadium is perhaps one of the most impressive stadiums in the world. Its size is highly impressive, standing as the second largest stadium in the Premier League and the third largest in the country with a capacity of 62,000. That's only the tip of the iceberg. The stadium has a superb design with stands slopping upwards and outwards giving it great grandeur but also a sense that the stadium is closing in on the opposition team. When the Spurs faithful return, I imagine this will become one of the toughest places to go.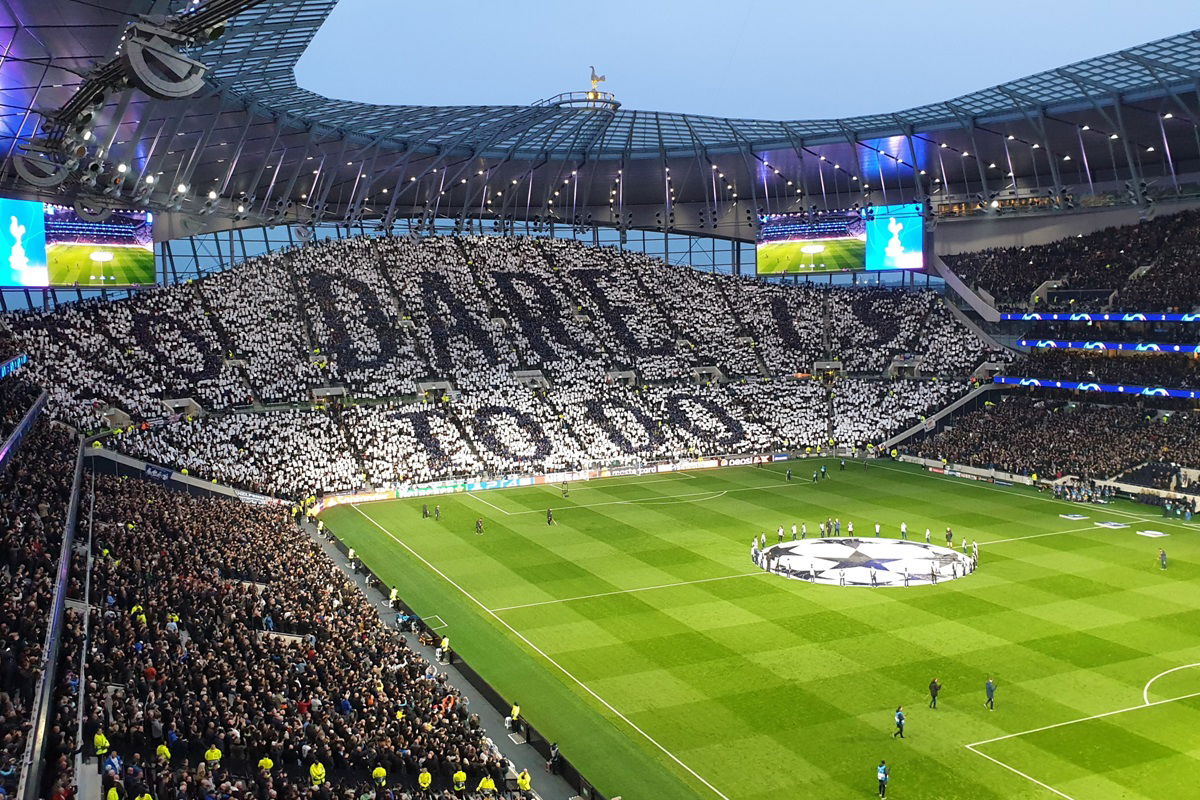 4. Stamford Bridge – Chelsea
Despite the modern spectacle that is Tottenham's new ground, for me you can't beat those timeless stadiums that we're fortunate enough to have across England, one of them being Stamford Bridge. Chelsea's ground feels like it could last forever, feeling modern enough to fit in now and for years to come but also having a traditional design that maintains the past. I'm also a fan of how tight the stadium appears to fit around the pitch making it all the more intimidating.
3. St James' Park – Newcastle
St James' Park is a terrific stadium deserving of more success than has been yielded under its roof in recent years. Again, it's one of those stadiums that feels timeless and at the heart of the city. It's an impressive sight looking down on a game from the very top of it and gives you a sense that you're on top of the world. A ground steeped in history but also befitting of the 21st Century, it had to make the top three for me.
2. Elland Road – Leeds United
Elland Road is a special stadium, one of a few timeless grounds dotted across England and world football. The atmosphere it conjures up is always impressive as is how close you feel to the action and those around you. Its shape honours tradition yet feels modern enough to fit into the Premier League. It will be interesting to see how opposition teams handle the hostile atmosphere at Elland Road this season, as the historic ground prepares for a redevelopment over the next few years.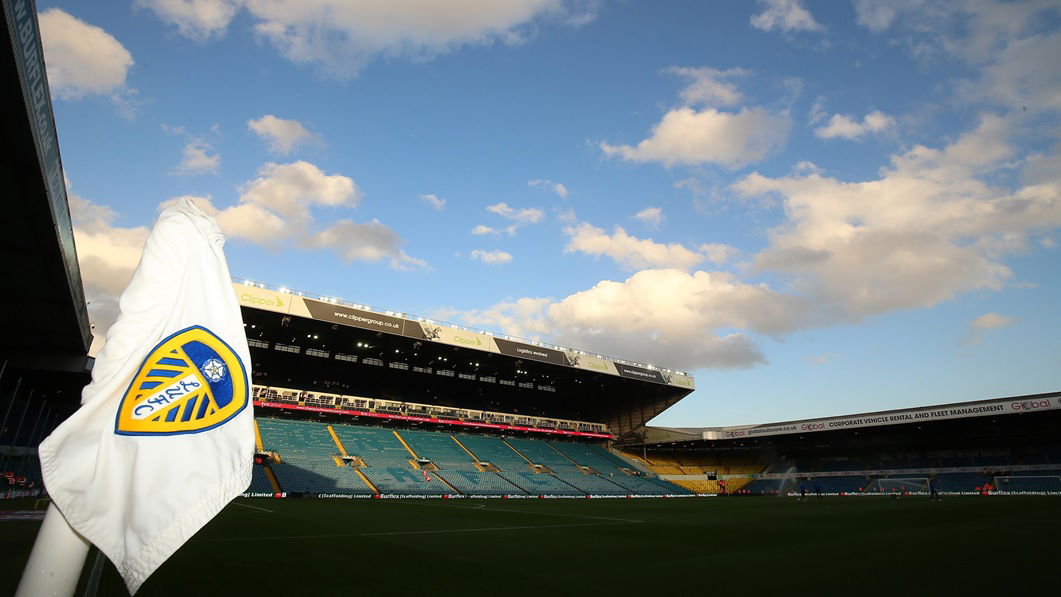 1. Anfield – Liverpool
There is perhaps no stand more famous than the Kop which was once described as being more like a society than a stand by Bill Shankly. That says it all. Few stadiums in world football generate the same kind of atmosphere as Anfield. The Reds recently developed their mainstand too. This has fired them into the 21st century and in doing so Anfield has become the perfect example of how to evolve the past into the present. Anfield brings a feeling like no other stadium, and under the European lights it is unrivalled for personality.