Leeds had one of the worst starts to the Premier League under Marcelo Bielsa in 2021; they had no wins in their first six games and had shipped 14 goals by Matchday six. The club had a rollercoaster season, which ended up with Bielsa being sacked, hiring Jesse Marsch and a relegation fight which went until the final weeks of the season.
This year, Leeds have got off to a decent start; two wins and two draws in their first six games – with a 3-0 win against Chelsea the highlight of the season. This form has seen the club sit in 9th place so far. The club was active in the transfer market bringing in 8 players including Tyler Adams, Brenden Aaronson and Rasmus Kristensen; players who have previously worked under Marsch during his time with the Red Bull program.
Despite the impact of the new signings and a full pre-season under Jesse Marsch being the catalyst, Leeds' best player so far this campaign has been one of the old guard – Jack Harrison. The Englishman has been directly involved in four goals this campaign, the joint-highest in the team alongside Rodrigo Moreno. The 25-year-old forward currently ranks in the top 10 of multiple attacking metrics according to FBref.com, including Assists (3rd), Key Passes (4th) and Shot-Creating Actions (3rd).
Harrison's bright start to this season has seen a breath of life into Leeds' attack which looked very flat at the tail end of the last campaign, the left-winger has stepped up as one of the leaders in the team under Marsch. He has all the attributes to play international football, and he has been touted as an outside shot for Gareth Southgate's England squad. So with that in mind, let's breakdown the tactical review of Jack Harrison's 2022/23 season so far and see how he can help Leeds, and possibly England, to success.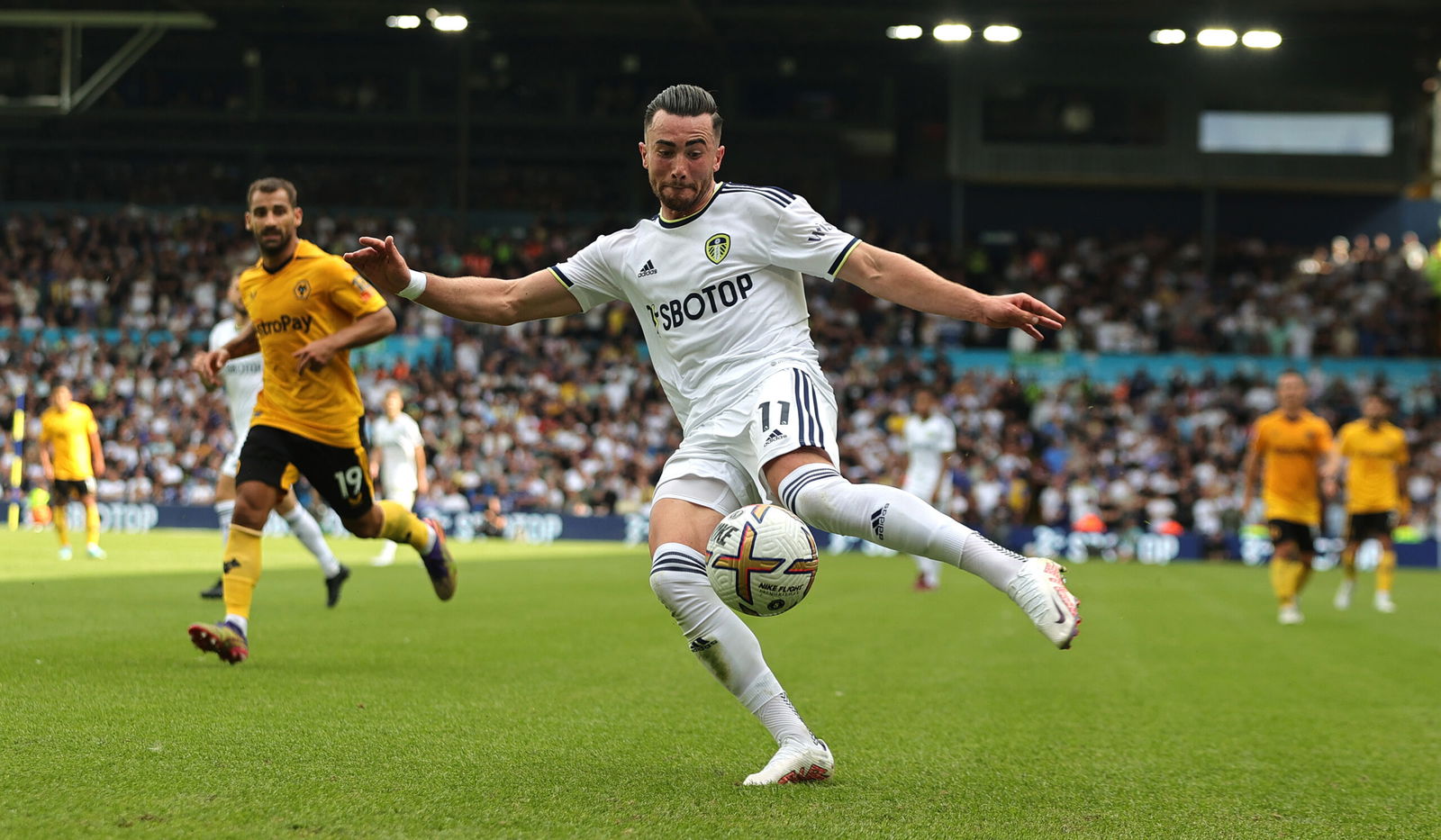 Leeds 2022/23 tactics under Jesse Marsch
Before we get into how Harrison has impacted the team, let's take a look at how Leeds have set up this season under Jesse Marsch.
We know that last season, Leeds continued under the high-pressing and high-octane style of attacking football with emphasis on vertical passing and getting numbers into the box under Marcelo Bielsa. The Argentine made this possible because of his infamous "Murderball" training – a session where there are no breaks in play, which prepares the players for match day scenarios and tactics such as man-to-man marking. According to FBref.com, Leeds ranked 1st for Pressures (7,078) and 1st for Tackles (858) in the 2021/22 Premier League.
Under Jesse Marsch, the team has changed structurally – the team plays in more of a 4-2-3-1/4-4-2 rather than the 4-3-3/3-1-3-3 under Bielsa, however the pressing and attacking patterns have largely remained the same. One of the major changes has been the shift from the "Murderball" training sessions, as Marsch believed it did not benefit the players.
This was Marsch speaking to Talksport in February: "These players were over-trained and it led to them being physically, mentally, emotionally and psychologically in a difficult place to recover from week to week, game to game. I know there were a lot of games and guys had to play over and over again because of injuries. I find that in this sport, you have to have a fit team, but the more your best players are healthy and able to perform at a high level, that's how you create success."
Tactically, Leeds attack more central areas with the front four occupying zones in midfield as the fullbacks overlap in wide areas. Defensively, the team now presses areas and zones of the pitch in a high block rather than using man-marking: the attacking quartet more responsible for winning the ball high up the pitch.
Jack Harrison – Defensive Contribution
Harrison has been a willing defender from the front, he was key in the press in the final third for Marcelo Bielsa, and he has continued to thrive under Jesse Marsch. His insane speed and athleticism allows him to track runners, and chase down loose balls all over the pitch. The Englishman ranked 10th in the league for pressures in 2021/22, and this season he currently ranks 4th in pressures for the Leeds team.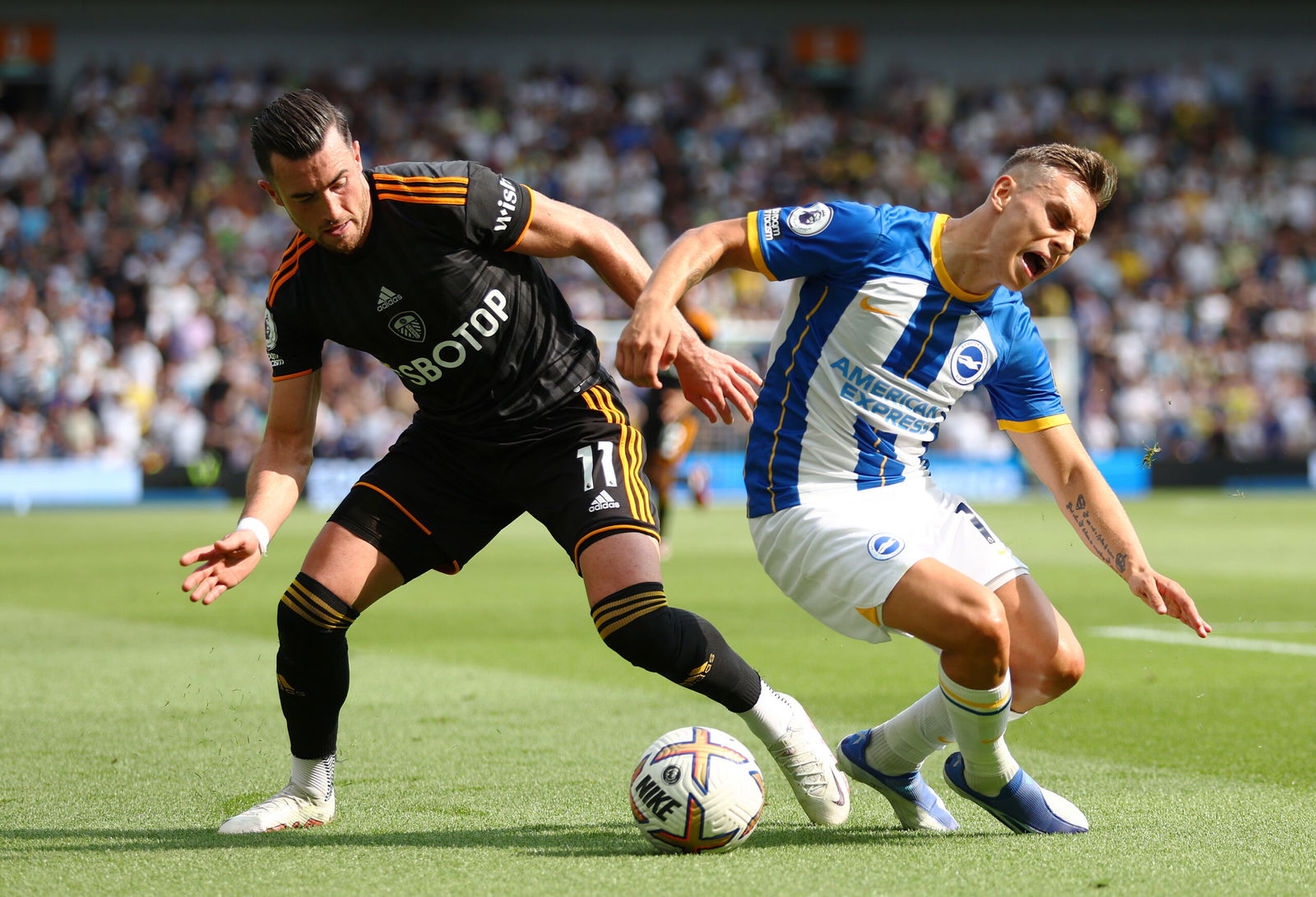 Harrison is never afraid to get stuck in and always helps his fullback to double the opposing winger; an attribute Jesse Marsch loves. Against Chelsea he was up for the task of stopping Reece James and Ruben Loftus Cheek on the flanks; he was able to limit their threat and ended the game with a goal and assist to his name.
They are attributes that would please any manager, especially someone like England boss Gareth Southgate, who always prioritises defensive solidity over anything else. With Harrison, he provides at both ends of the pitch and if an unlikely England call-up does come about, he could be a very useful and reliable backup option for the England manager.
Jack Harrison – Chance Creation
Jack Harrison's Passing and Chance creation metrics in the 2022/23 Premier League (via FBref.com):
Assists – 3 (2nd)
xG Assisted – 1.9 (2nd)
Expected Assists (xA) per 90 – 0.37 (3rd)
Key Passes – 16 (4th)
Shot-Creating Actions – 27 (3rd)
As seen from the statistics, Harrison is one of the best creators in the league this season. The forward's role this season has been slightly different from last season: instead of hugging the touchline, he has been more involved in central areas under Marsch. The key to his play style is his ability to get past players, Harrison is a phenomenal athlete with quick feet and a quick burst of pace to get past many defenders.
When he beats his man, that's when his passing excels, the Englishman is very good at picking out teammates in space; his technique allows him to whip in crosses and driven passes into the box. When Harrison has time and space, he is difficult to stop, as seen in his assist for Rodrigo against Southampton.
Jack Harrison – Goal Scoring
After scoring 16 goals over the last two Premier League campaigns, Harrison has been off to a slow start this season – he has scored only one goal from 0.9 xG according to FBref.com. This means that Harrison has not really put himself into goal scoring positions this season. The forward has just 5 shots this season, the same number as Leeds defender Diego Llorente, not a good sign for a team's main attacker.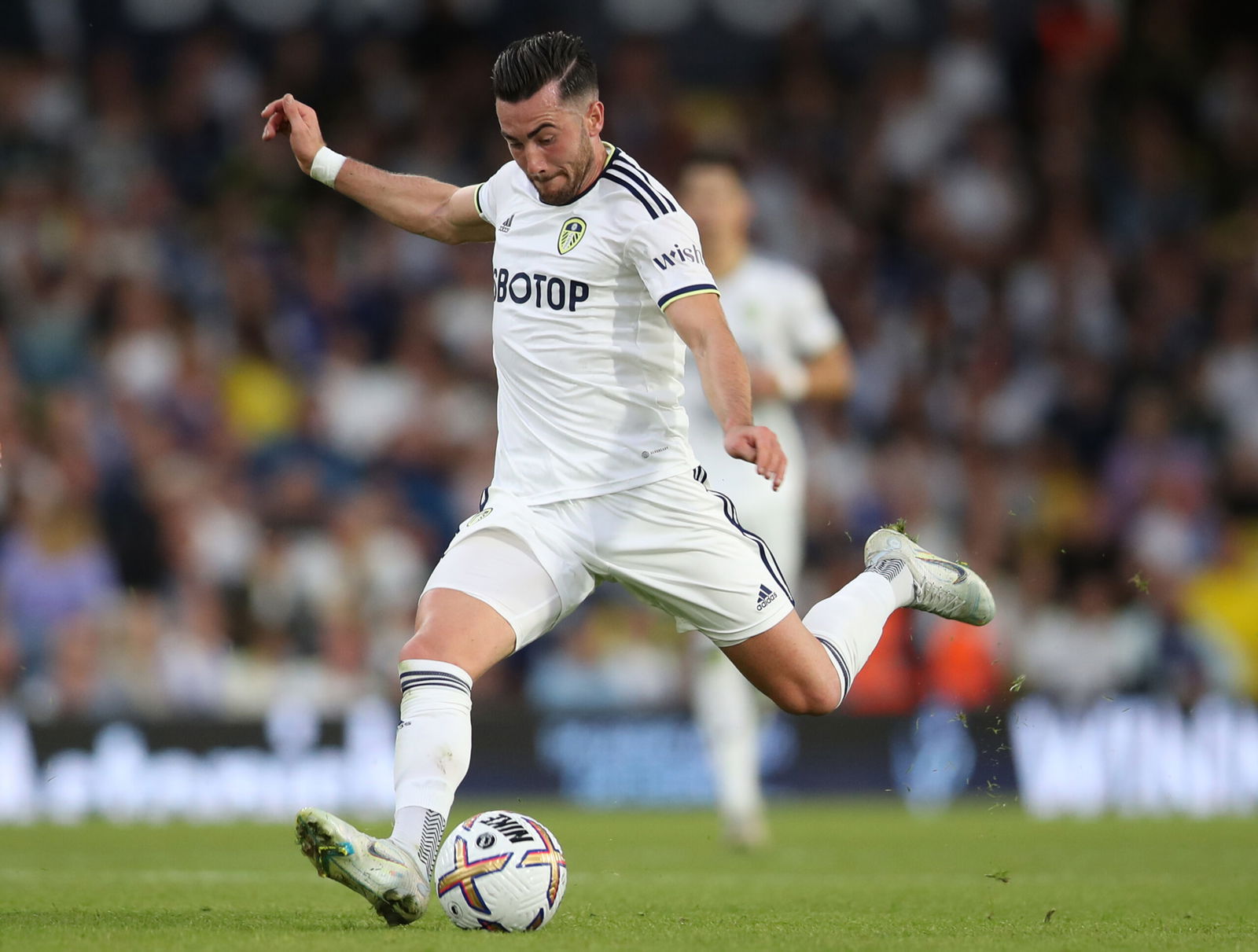 This may have to do with the shift in his role under Marsch, since he starts attacks in more central areas now, it is more difficult for him to get into the zones he used to occupy in wide areas to finish at the near post. But on the other side, Marsch seems to have unlocked his more creative talents – Harrison has 3 assists this season, he managed just 1 in the whole of 2021/22.
Conclusion
The sample size is just six games into the season, but Harrison has shown that he will continue to improve on his last two campaigns; Marsch has allowed the forward to create more for his team but so far it looks like it has come at the cost of his attacking tendencies. Playing overlapping fullbacks has occupied the zones Harrison often thrives in which has reduced his chances of shooting and scoring – his only goal this season came from his willingness to get into the box to finish a wayward shot from Rodrigo.
If Leeds are to have a better campaign than last season, Jack Harrison needs to find his scoring boots – out of all of Leeds' attackers, only a handful of them actually want to score goals. In the Premier League you need goalscorers, Harrison can be that man for Leeds and who knows, maybe even for England?